Anticipating Lear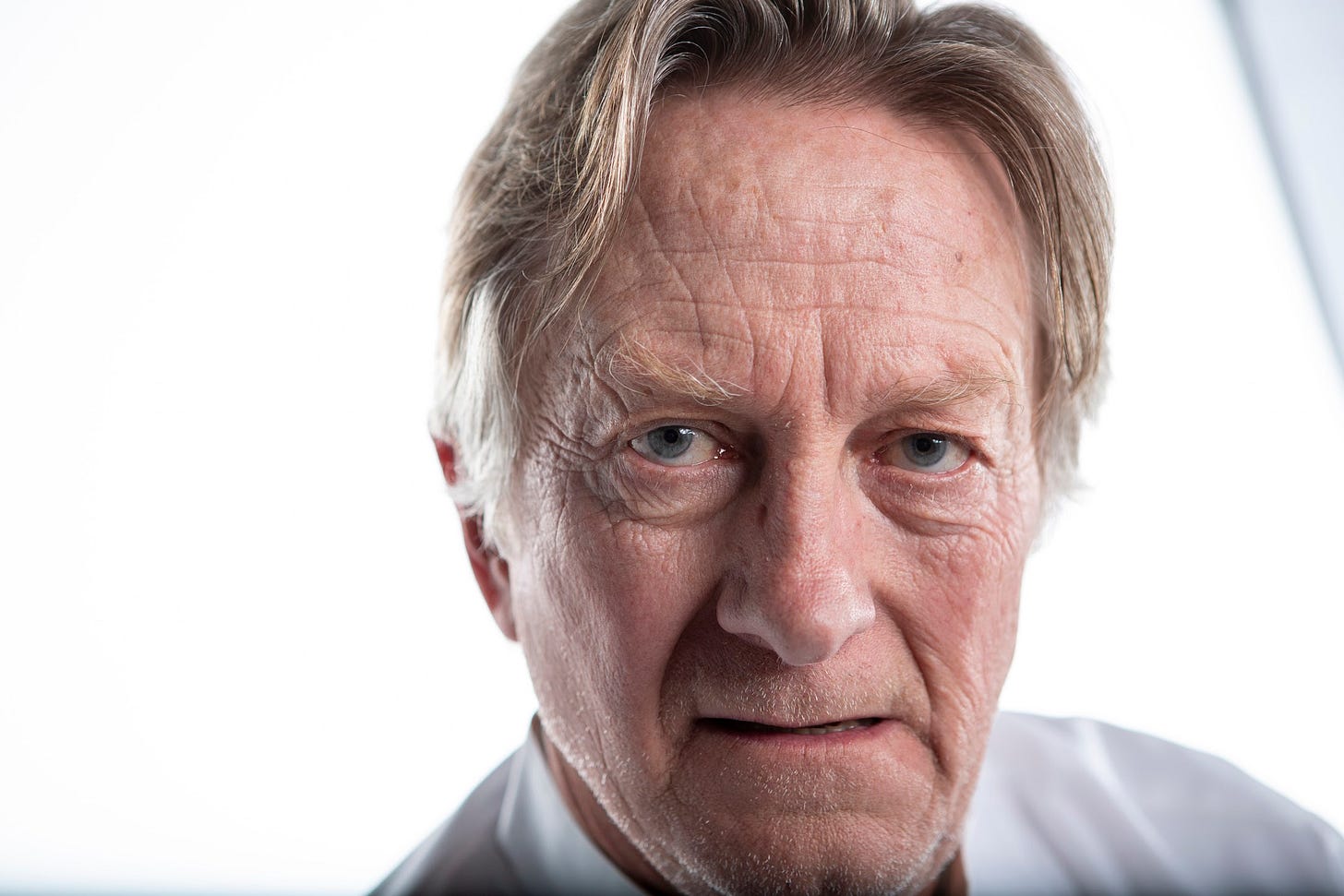 Shakespeare can be intimidating.
Director Stephen Brown-Fried knows that most audience members are not Shakespearean scholars, that many may not have encountered Shakespeare since high school, and that some could arrive at Northern Stage's upcoming production of King Lear to see their very first performance of the playwright's work.
Brown-Fried's sensitivity to the challenge inherent in viewing Shakespeare was on display in his last production at Northern Stage. He took a classic Macbeth and cast it in some undefined but modern time, put cell phones in the characters' hands, and costumed them in clothes that looked like what the audience was wearing. So utterly transformed was the play that a handful of audience members were heard during intermission debating whether it had been a good idea to abandon Shakespeare's archaic language for a more contemporary one. But the language of the play was in fact the original Shakespeare that had managed to land on viewers' ears with a more familiar ring.
This Lear has no cell phones nor technological equivalents. The script references England's geography and so the location of the play is unchanged, but in an "invented time period."  Gloucester and Kent will be portrayed by female actors as women characters; pronouns are changed accordingly. Noting that Shakespeare did not write many roles for middle-aged women, Brown-Fried believes it important to have inclusive casting. If Shakespeare is the definition of "high culture," it behooves us to make sure that the culture does not look exclusively like that of white men.
Lear is massive, with big ideas and a seventeen-person cast. Unlike Macbeth, which centers primarily upon the named couple, Lear contains sub-plots that are not necessarily so sub-, like a good, long doorstop of a multi-character novel. Will audiences follow each and every turn? Brown-Fried admits that the printed synopsis may help, but wants viewers to let go, fall in love with the language, and most of all, experience the human relationships among the characters. Maybe the question for those milling in the lobby during intermission this time could be, for example, whether the two (of the three) sisters are quite as monstrous as they have been portrayed in the past. Brown-Fried thinks this production may provide for a different, more nuanced take on that, and them.
Performances of King Lear begin January 22 and run through February 9, 2020 at the Barrette Center for the Arts in White River Junction, VT. Contact Northern Stage to purchase tickets by calling the box office at 802.296.7000 or go to https://northernstage.org
From Northern Stage: Considered by many to be the greatest of Shakespeare's tragedies, 
King Lear
 depicts two aging parents– one a King, one his courtier – as they reject the children who truly love them. Their blindness unleashes a tornado of pitiless ambition and treachery, as family and state are plunged into a violent power struggle with bitter ends. This bold new vision of Shakespeare's epic stars Northern Stage favorite Jamie Horton (Northern Stage's 
Orwell in America
 at 59E59 Theaters Off-Broadway) under the direction of nationally-acclaimed Shakespeare director Stephen Brown-Fried (Northern Stage's 
Macbeth
).
Photo, above, of actor Jamie Horton by Mark Washburn, courtesy of Northern Stage. Thank you to director Stephen Brown-Fried for the conversation.
———————
Artful is a blog about arts and culture in the Upper Valley. If you like what you're seeing, please sign up to make sure you get the next post, and the ones after that, in your inbox.