Art-Inspired: From Ella Fitzgerald to Japanese Vending Machines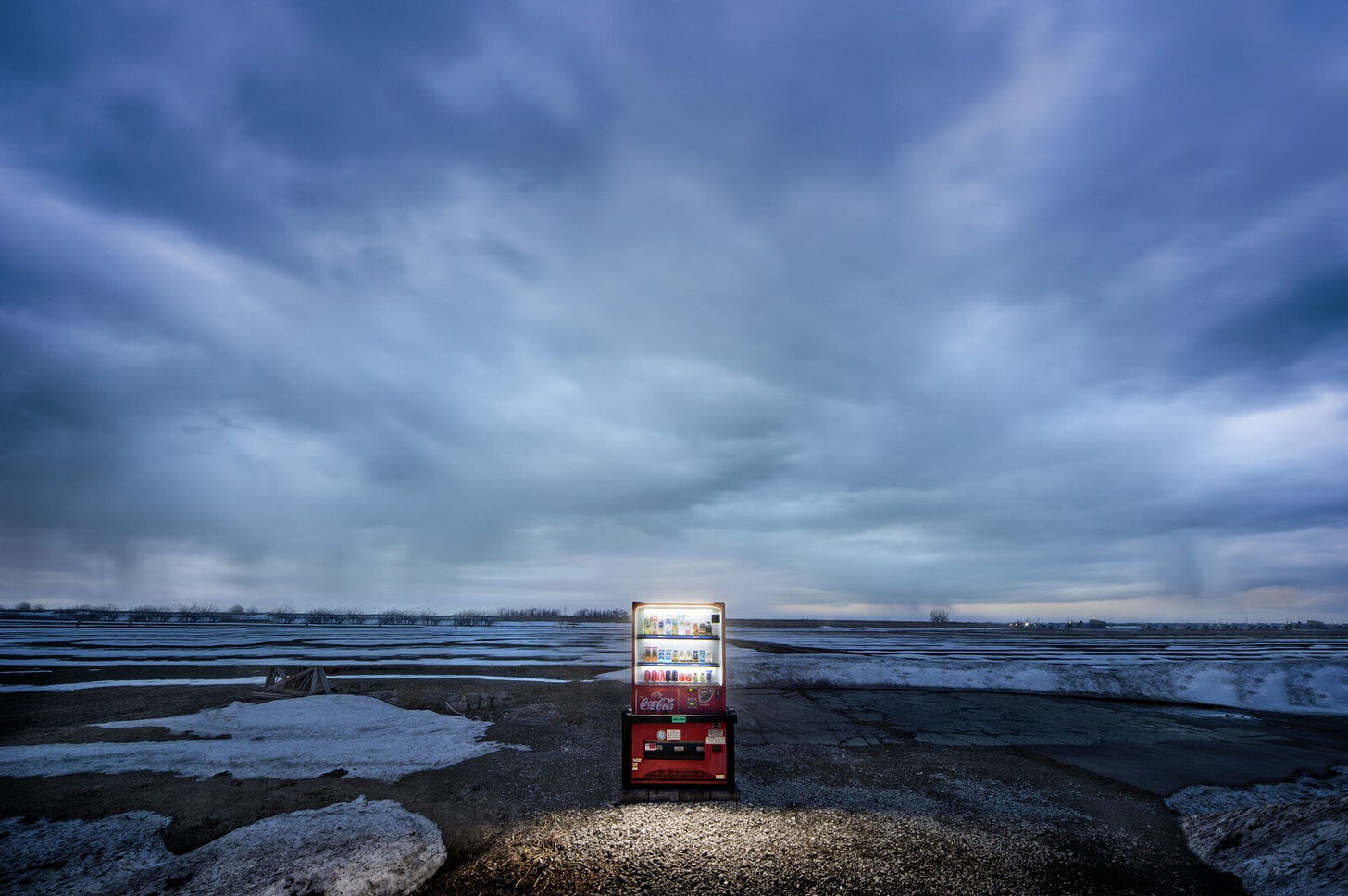 Literary North is a homegrown arts organization that ". . . champions the literary arts in Vermont and New Hampshire. Rebecca and Shari, two bookish friends, started Literary North in June 2016 as a carefully selected, online calendar of literary events happening in our rectangle of Northern New England." In addition to its fabulous and searchable calendar, it sponsors an annual Poetry and Pie symposium, a Slow Book Club, and other literary events.
I am proud to say that Literary North has just published a short piece I wrote, On Keats's "Touch Has A Memory." If you are wondering, pondering, fretting about the lack of touch in these days of the pandemic and beyond, you might want to give it a glance. (Click here.)
It is part of LN's first online Constellation, a curated collection of writings that are inspired by art. The serious arty term is ekphrasis, and refers (usually) to poetry written about (usually) visual art. Even if the term is unfamiliar, you might remember the example of Keats's "Ode on a Grecian Urn" from your high school English lit class, in which Keats waxed poetic after gazing upon an urn (or maybe a few of them), probably on view in the British Museum.

Constellation is a bit broader. It is not just poetry, though there are poems aplenty. And the art that inspires the eclectic and hybrid writing includes not just paintings, but things such as a glorious dance on YouTube, and a recording of Ella Fitzgerald and Louis Armstrong singing "They Can't Take That Away From Me." On the pages of Constellation (click here), each written piece contains a link to the art that inspired it. It provides a great afternoon of reading and clicking, maybe followed by some Googling if you find something that catches your eye and won't let go.
Which is how I discovered the photographs of Eiji Ohashi, a Japanese artist in love with his country's vending machines, as well he (and all of us) might be. Ohashi's work inspired writer and Constellation contributor Andrew Gent to begin his poem, Vending Machines at Night, with these words:
I think they talk to each other
in a language covered in snow.
Ohashi's vending machine portraits are addictive, and I use the word portraits because these machines quickly seem to become sentient beings. Good luck in choosing a favorite, but the Coca Cola machine shrouded in snow is unforgettable, and could almost be a Vermont back road in the absolute dead of winter. Click here to learn more and to view a sampling of Ohashi's work.
(Photo, above, is by Eiji Ohashi and is the cover of Roadside Lights, a book of Ohashi's photographs.)
————————-
You are reading Artful, a blog about arts and culture in the Upper Valley. Please sign up if you haven't already, and share this post with your friends. For previous posts, you may want to scroll down in the online version (clicking on this post's title should get you there) to see a few (or more) that readers particularly liked.
Susan B. Apel is a freelance writer whose work has appeared in various online and print publications such as the Fredericksburg Literary and Art Review, Literary Mama, and Persimmon Tree, as well as Art New England, Boston's The Arts Fuse, and Image Magazine. Her blog, Artful, in which she writes about the arts in the Upper Connecticut River Valley, appears regularly at https://artful.substack.com. She is an art correspondent for The Woven Tale Press and a former legal columnist for the newspaper Vermont Woman. She lives in Lebanon, NH.