As Long As You're Dancing . . .
. . . you can break the rules. —Mary Oliver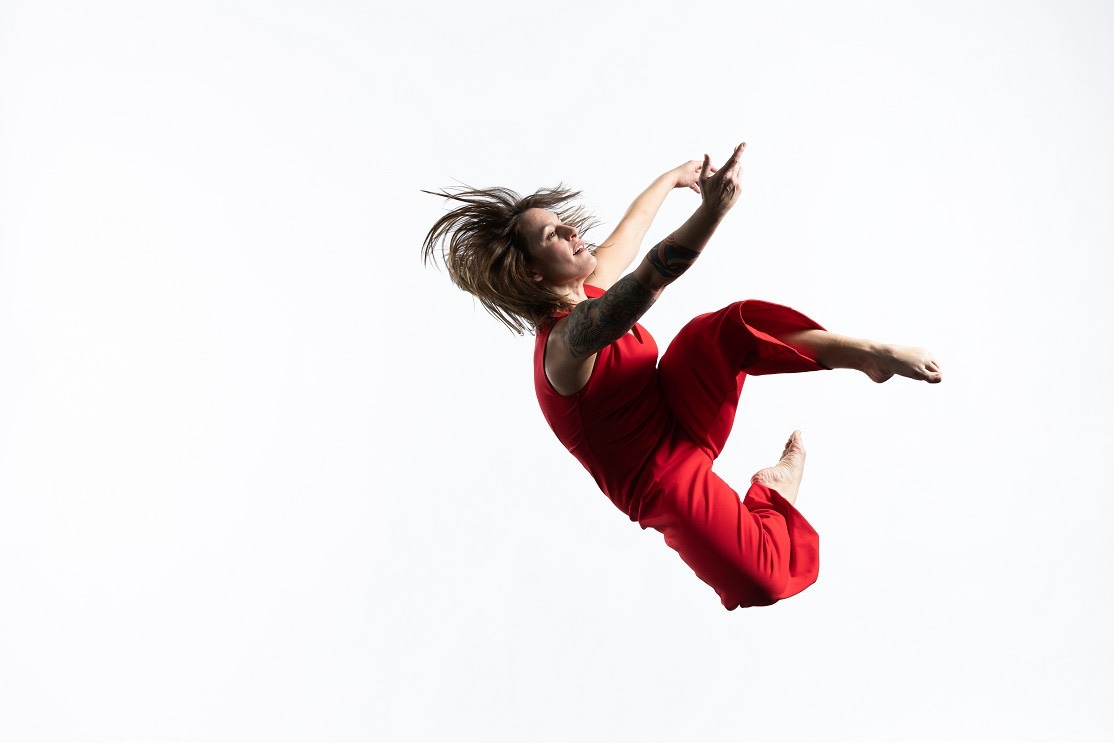 If someone says "artist laureate," what is the picture in your head? Is it static, or moving?

The State of New Hampshire has a new Artist Laureate, and she is the first and only dancer to hold the title. Amanda Whitworth, Director of Dance at Plymouth State University, was appointed to a two-year term in late February 2020 and is New Hampshire's 8th Artist Laureate. Others who have held the position are a varied lot—potter, composer, theater artist, painter, master furniture maker, fiddler/violin maker, photographer.

She was caught by surprise. "I had NO IDEA I would ever be considered for this appointment," Whitworth, self-described "dancer, teacher, mom, interior design wannabe, home chef," said. "And I only knew once the New Hampshire State Council on the Arts' Advisory Council told me they had voted to put my name forward [to Governor Sununu]. From there, everything moved fairly quickly."

Whitworth believes that dance is for everyone. (Dancers always kindly think this is so, but well, some of us . . . Let's just say I have other skills.) And she's appropriately bullish on the state that has honored her. "New Hampshire is home to many professional dancers. In all NH counties you can find artists performing, teaching and  supporting their communities. You don't have to go out of state to see or engage in quality dance opportunities."

What are her plans? In her own words:
The appointment is one of service and comes with no compensation. However, it does afford an artist much more visibility.  The top priority, as I see it, is to continue making work as an artist, which means dancing as much as possible. . . I have an opportunity to shed light on the value artists have beyond their products and performance. Artists are inventors, changemakers, leaders and community strategists! While I ultimately hope to build out a statewide project that uses dance and movement to tell stories about our rural spaces,  I am focused now on using my role to support the struggling Arts and Culture sector due to the pandemic.

Ordinarily, this is the point in the post where I would sign off after crediting the photographer for the photo of Whitworth in mid-flight, above. In searching to get his permission (which he kindly granted), I came to his website and realized I had discovered not only Whitworth and her art of dance, but, somewhat serendipitously, the visually arresting art of her photographer as well.

Ryan Smith of Ryan Smith Visuals photographs dancers, and his work is extraordinary. His photos are all movement; his subjects often fly through the air as he shoots at the precise and perfect moment. And if you've ever doubted that dancers are athletes, check out the power captured in Smith's work. My question to him, and his response:

How do you know when you have a compelling photo?
I've always thought this question to be the distinguishing factor between someone who shoots dance and a Dance Photographer. Anyone can pick up a camera, set up some lights, and take nice pictures. There is a monumental difference, though, when we start paying attention to the BIG little details, as I call them, that add up to a finished product. A few that I am an absolute stickler for (outside of the basics) would be eyes, facial expressions, fingers, negative space, visual weight, and overall shapes. Compelling images happen when everything lines up and appears effortless in the photo. This is a collaborative venture that ultimately takes time and finesse between the dancer and photographer. 

Finally, whether the act of dancing is for everyone or not, it is certainly a blessing to watch the Alvin Ailey artists, even if they are dancing alone together.