Baby, You Can Drive My Car
Roll through Norwich this Sunday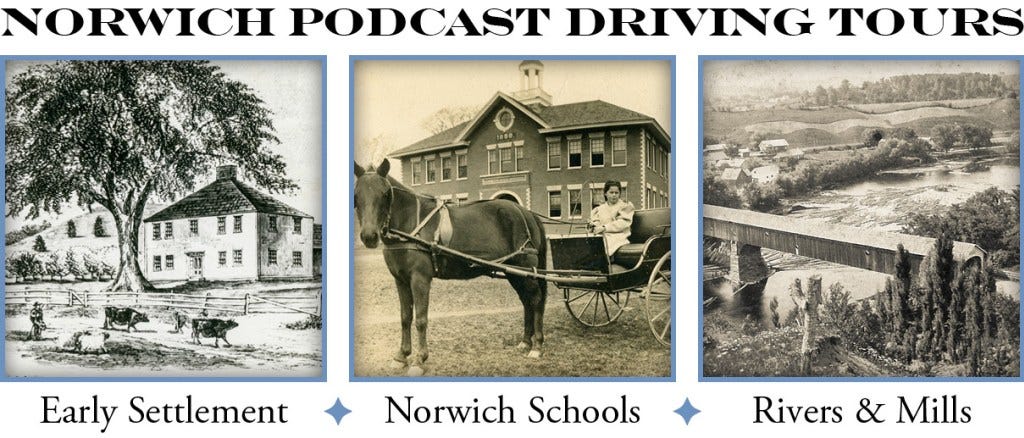 Gotta get out of the house? Do you have a cabin-fevered senior, a fussy four-year old, a sullen teenager at home? Or maybe it's just you, looking for relief from the same (albeit beautiful, near-spring) view from the front window?

The Norwich Historical Society is launching a new podcast-on-wheels series that starts this Sunday, April 19. All that is required is you, your car, access to the Historical Society's website (click here,) and maybe, if you prefer your maps on paper, a trip to the NHS's side porch at 277 Main Street in Norwich. You'll learn local history while driving; each tour contains 8 or 9 stops, with podcast commentary by local Norwich residents. First up is a tour featuring Norwich schools, including some one-room schoolhouses.

Did you know that Vermont was the first in all of English-speaking North America to mandate public funding for education? And that Norwich pioneered dividing the town into educational districts, such that no child would have to walk more than 2 miles (more or less) to go to school?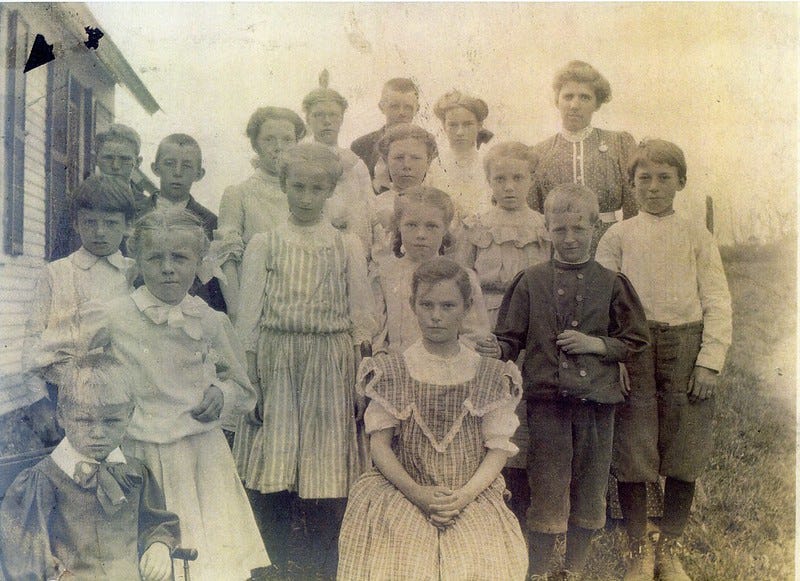 Is the thought of the car (or bicycle) too wearying? Here's the cheat. You can simply listen to the podcasts (without the driving tour) on the Norwich Historical Society's website. (It's where I learned the above facts about early education, and in just the first few fascinating moments.)
Here's the NHS's intro and schedule:
Norwich Historical Society is launching three podcast driving tours this spring. Each thematic tour features 8 - 9 stops in Norwich. These free podcasts will be available through the NHS website:    www.norwichhistory.org as well as Itunes, and Google Play.  Downloadable maps and directions will guide you as you head out for a beautiful drive or bicycle ride around Norwich to hear stories and learn some history.  
April 19: Norwich Schoolhouse Driving Tour
Narrated by two beloved former Norwich educators, this tour takes you to three old schoolhouses and to the center of town to hear stories about early schooling.
May 3: Norwich Early Settlement Driving Tour
This tour explores the old roads and routes of the Abenaki and first English settlers and takes you to some of Norwich's oldest homes. Narrated by Norwich residents who live in the homes and neighborhoods on the tour.
May 17: Rivers and Mills Driving Tour
Explore the geology and history of the Connecticut River, Blood Brook, and Ompompanoosuc River. Learn about how the climate and humans have shaped this river valley.
(All photos courtesy of the Norwich Historical Society. Title of this post is from a song by the Beatles, below. You really cannot drive my car.)
————————————
This is Artful, where I write about arts and culture in the Upper Valley. If you would like to receive future posts in your very own inbox, please sign up by hitting this button. And share this post with your friends.