Be There: Broadway in Hanover
Taped before a live studio audience . . .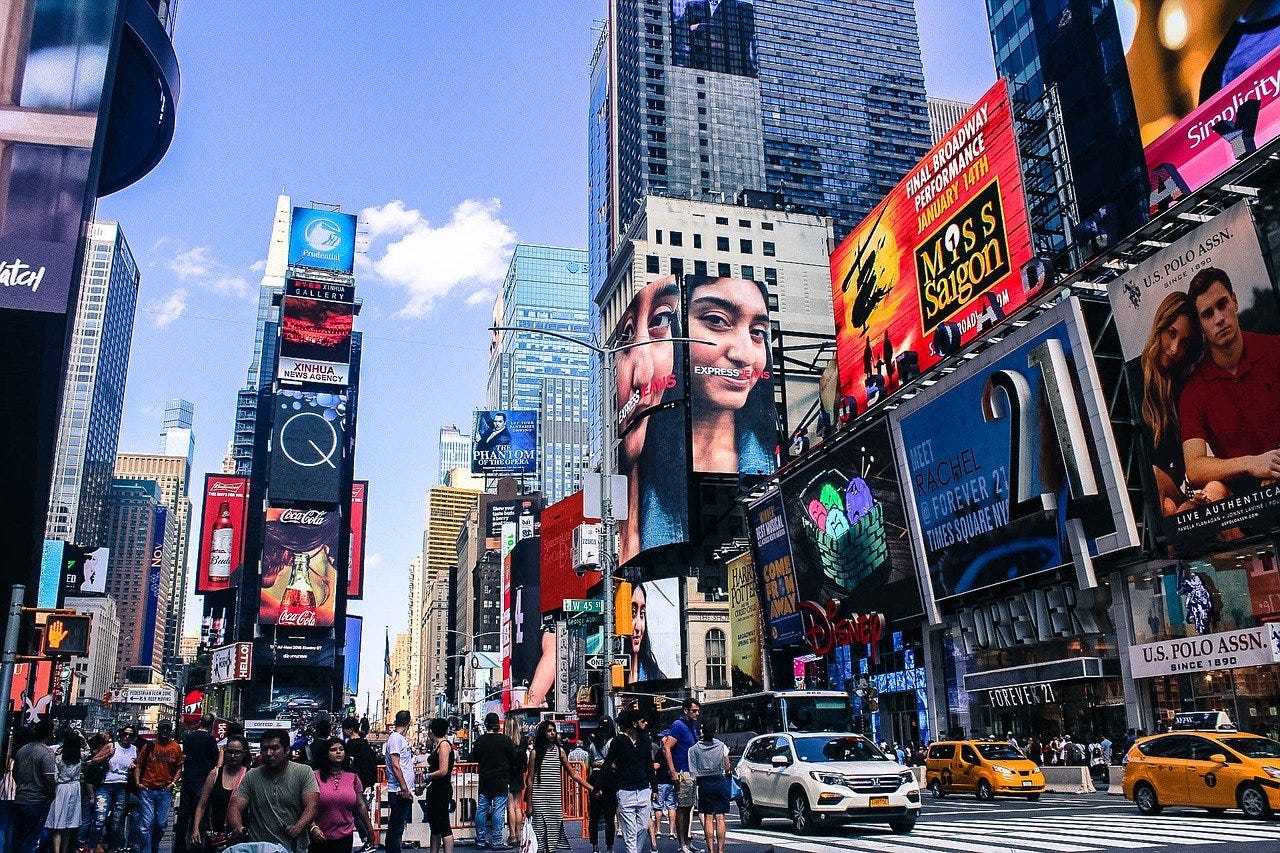 Ever stand in the middle of Times Square and think that it, and you, couldn't be farther away from life in the Upper Valley? Me, too. But when I watched last year's Tony Awards, I was delighted to see the two very different worlds collide—twice in one evening.

John Heginbotham, Director of the Dartmouth Dance Ensemble, famously re-imagined and choreographed Oklahoma!, which won the 2019 Tony Award for Best Revival of a Musical. (I had the great good fortune to interview him just after the win for an article at Boston's The Arts Fuse. You can read it here.) In the same evening, Director Rachel Chavkin walked away with a Tony for Hadestown, a then-new Broadway musical with roots in Vermont. And praise be, she "made waves" with her acceptance speech.

And now the two are together, as Heginbotham hosts Chavkin in conversation, in the inaugural evening of a new project by the Hopkins Center, "Hop to Broadway," which will be taped before a live audience—that could include you—on Tuesday, January 21 at 5:30 pm at the Loew Auditorium in the Black Family Arts Center. Tickets are free but must be reserved, link below.

IF YOU LIKE WHAT YOU ARE READING ON ARTFUL, please sign up to receive future posts in your very own inbox.
And if you'd like to share with friends, on your social media or by email, please hit the SHARE button.

Here are further details from the Hopkins Center's press release, followed by the impressive resumes of these two artists.
HANOVER, NH—The public is invited to be the studio audience for a new Hopkins Center-produced "talk show" focused on the big ideas and behind-the-scenes workings of some of American theater's most exciting new productions. 
"Hop to Broadway!" will be taped before a live audience Tuesday, January 21, 5:30 pm, in the Loew Auditorium of the Black Family Visual Arts at Dartmouth. There is no cost for admission, but tickets are required and can be reserved at hop.dartmouth.edu/events/hop-broadway-talk-show.
The series kicks off with Heginbotham talking with special guest Rachel Chavkin, the Tony-winning director of Hadestown and nominee for Natasha, Pierre & The Great Comet of 1812. Chavkin is in residence at the Hop for a week devising a new work of theater with her company the TEAM.
Future guests and taping dates will be announced for Spring 2020.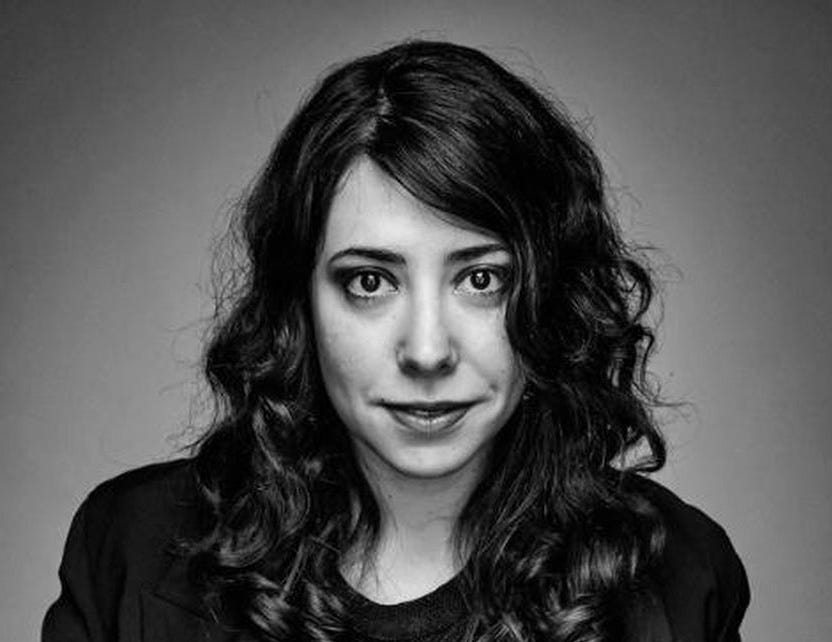 MORE ABOUT...
Rachel Chavkin is a Tony-winning director, writer and dramaturg, as well as the founding Artistic Director of a Brooklyn-based company the TEAM (theteamplays.org) whose work has been seen all over London and the UK, including the National Theatre, the Royal Court, Old Vic and multiple collaborations with the National Theatre of Scotland and the Battersea Arts Centre. 
Chavkin's freelance work includes Dave Malloy's Natasha, Pierre & the Great Comet of 1812 (Ars Nova, A.R.T., Broadway), Anaïs Mitchell's Hadestown (New York Theatre Workshop, Edmonton Citadel, London's National Theatre, Broadway), Arthur Miller's The American Clock (Old Vic), Matt Gould and Carson Kreitzer's Lempicka (Williamstown), Caryl Churchill's Light Shining in Buckinghamshire (New York Theatre Workshop), Marco Ramirez's The Royale (Old Globe, Lincoln Center), Bess Wohl's Small Mouth Sounds (Ars Nova, Off-Broadway, national tour), Sarah Gancher's I'll Get You Back Again (Round House), and multiple collaborations with Taylor Mac including The Lily's Revenge, Act 2 (HERE); and with Chris Thorpe, including Confirmation and Status. Chavkin is a recipient of a Tony Award for Best Direction (Hadestown), a Tony nomination for Best Direction (Natasha, Pierre & the Great Comet of 1812), three Obie Awards, a Drama Desk Award, multiple Lortel nominations, two Doris Duke Impact Award nominations, and the 2017 Smithsonian Award for Ingenuity along with Dave Malloy.
John Heginbotham is a Brooklyn-based choreographer, performer and teacher. Along with leading his own company, Dance Heginbotham, he undertakes freelance projects, including as choreographer for Daniel Fish's highly acclaimed reimagining of the musical Oklahoma!, which won the 2019 Tony Award for Best Revival of a Musical and will launch a National Tour in Fall 2020.  
Heginbotham graduated from The Juilliard School in 1993 with a BFA in Dance, and was awarded the Martha Hill Prize for Sustained Achievement in Dance.  He was a member of the Mark Morris Dance Group (MMDG) from 1998 – 2012, performing numerous lead roles; touring across the United States and abroad alongside artists including Mikhail Baryshnikov, Yo-Yo Ma, Emanuel Ax, The Bad Plus, and Zakir Hussain; and performing with opera companies including The Metropolitan Opera, New York City Opera and the English National Opera.
Since founding Dance Heginbotham in 2011, Heginbotham has received a 2018 Guggenheim Fellowship and a 2014 Jacob's Pillow Dance Award in recognition of his unique choreographic vision and promise.  He is currently a Research Fellow at the National Center for Choreography at The University of Akron (NCCAkron), was awarded a 2017/18 New York City Center Choreography Fellowship, was a 2016 Fellow at NYU's Center for Ballet and the Arts, and is a two-time recipient of the Jerome Robbins Foundation New Essential Works (NEW) Fellowship (2010, 2012).  He and Dance Heginbotham have been invited to participate in creative residencies at BAM Fisher, The Banff Centre, Baryshnikov Arts Center, Brooklyn College, CUNY Kingsborough, Jacob's Pillow Dance Festival, The Krannert Center for the Performing Arts, LMCC's Extended Life program on Governor's Island, The Watermill Center and White Oak.
In addition to his work with Dance Heginbotham, he has created freelance projects including for the Washington Ballet, Bard SummerScape, Juilliard Dance, Atlanta Ballet and Isaac Mizrahi's Peter & the Wolf,  which has become an annual holiday event at New York's Guggenheim Museum.  HIs work has been featured in the music videos of Fischerspooner and NICKCASEY, and in the live performances of cabaret artists Lady Rizo and Our Lady J. His growing list of opera commissions include John Adams' Girls of the Golden West, directed by Peter Sellars, at San Francisco Opera (2017) and Dutch National Opera (2019); Candide with the Orlando Philharmonic (2016) and The Knights (2018, 2019); and The Magic Flute at the Opera Theatre of St. Louis, directed by Isaac Mizrahi (2014)). 

Photo, top, by Wallula from Pixabay. Photo of Chavkin courtesy of the Hopkins Center.