Canal Street: Suspended in Color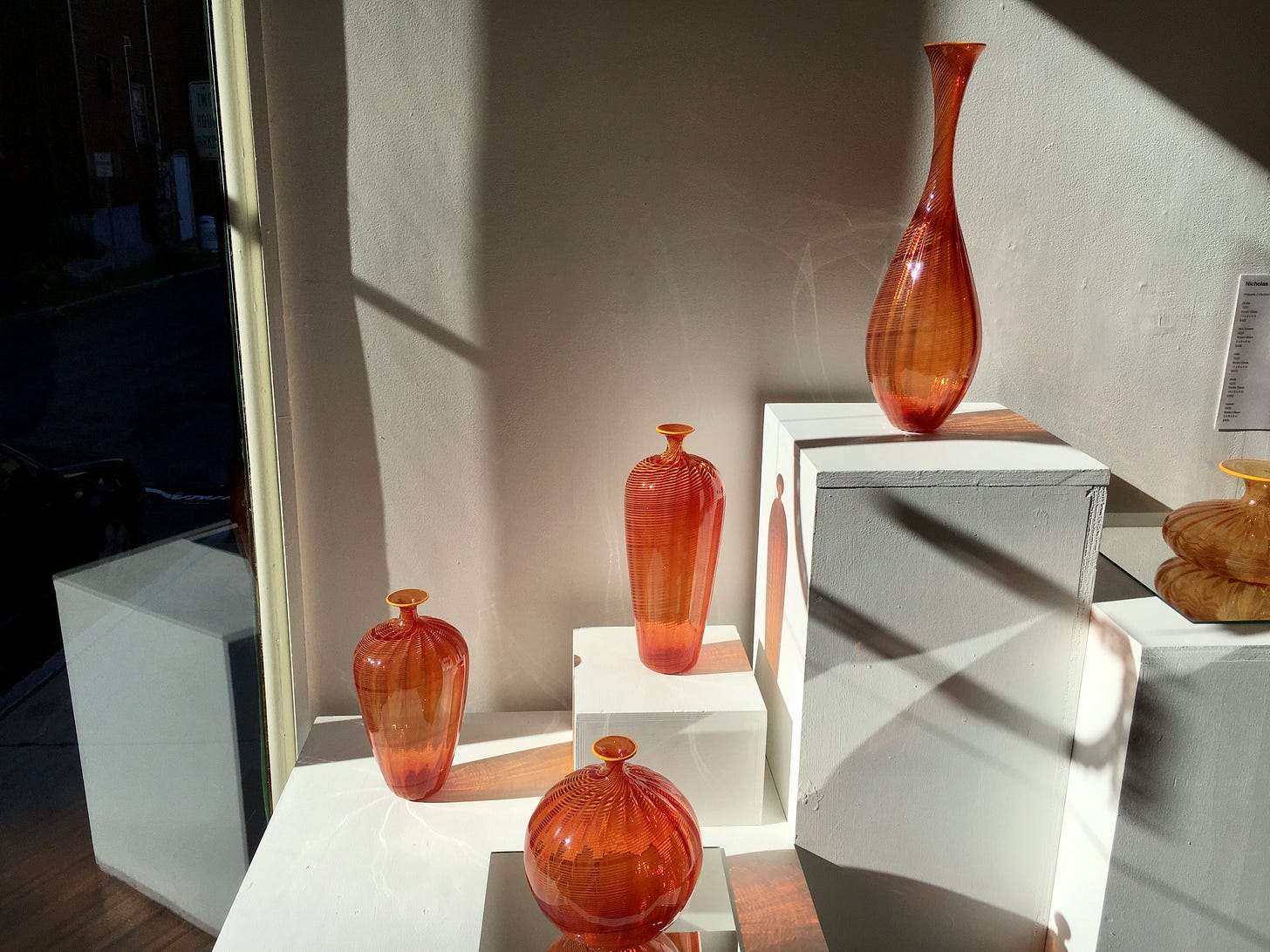 I won't lie. It was to be just a lovely lunch on the porch at Burdick's, during what we feared might be the last warm day of the season. And then, we discovered Canal Street.

Just across the bridge from pristine Walpole NH lies the village of Bellows Falls VT, with hints of the old paper mill and the railroad that once made the town hum, though no longer. A canal, however—one of the first in the United States—remains.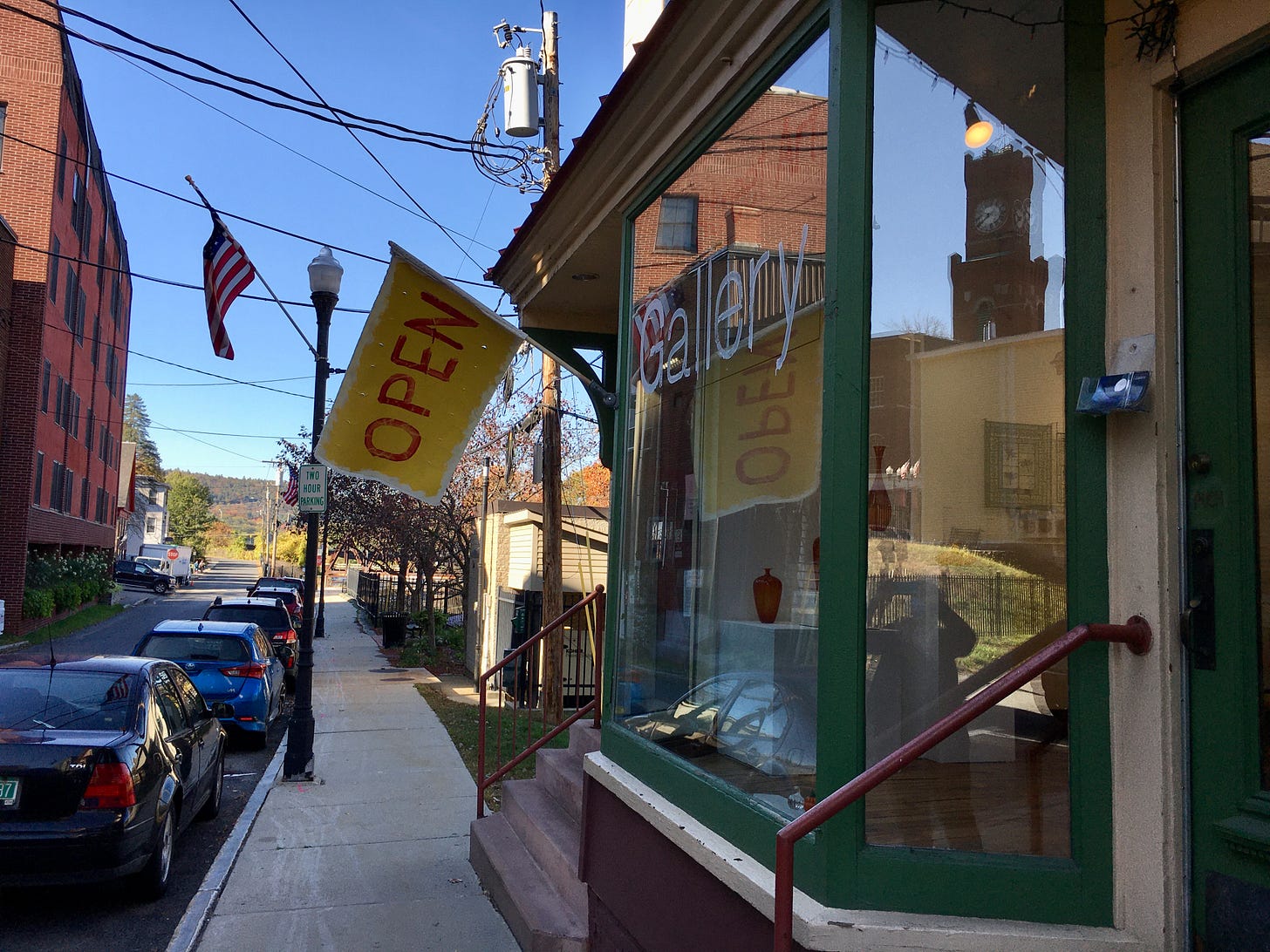 Canal Street runs along its side, and is home to the town's arts district, old buildings repurposed into artists' studios and affordable housing. Canal Street Art Gallery occupies a space that was a bakery in its earlier life. Gallery owner, Mike Noyes, lives above the shop.

It's the gallery's third year; the current exhibition is A World Suspended in Color, featuring six glass artists: Clare Adams, Lucy Bergamini, Robert Burch, Nicholas Kekic, Hans Schepker, and Chris Sherwin. Works range from Sherwin's Bubble Pumpkin (photo, end) that emanates a range of color to Schepker's more esoteric Theodorus' Spiral (photo, below)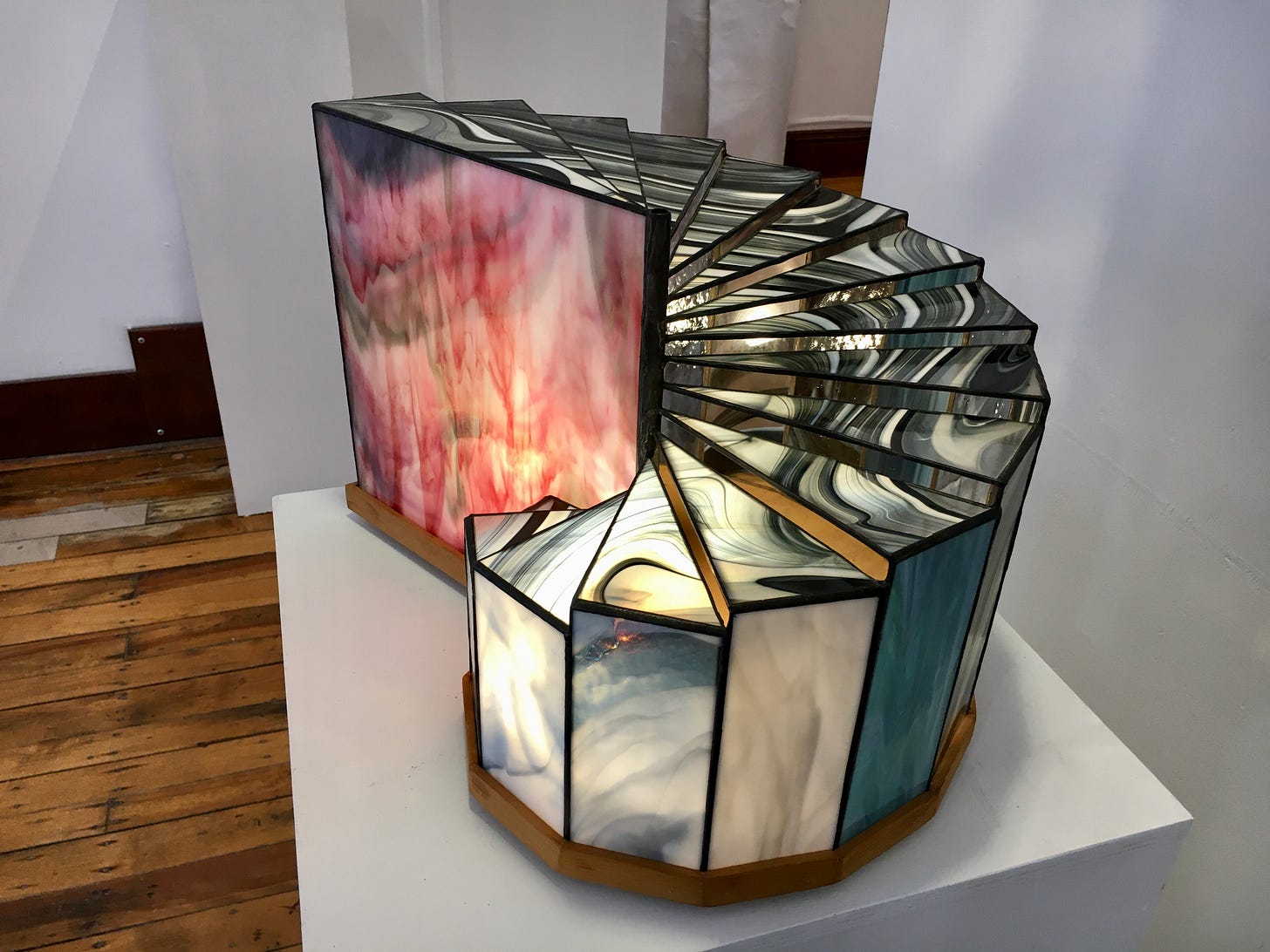 There are a few carefully curated other works. Carolyn Enz Hack's Eve's Daughters (below), a sculpture of mica, wire, copper, and Swarovski crystal, is a stand out, as is a series of landscapes by Carol Keiser, Three Miles from Home. Kaiser, who usually winters and paints in a studio in Mexico, is painting local this year, inspired by daily walks through the neighborhood. She has painted her first red Vermont barn.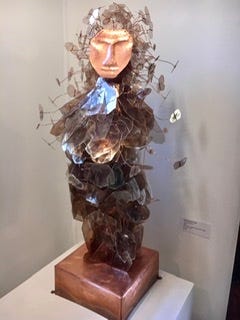 The gallery is open to masked browsers, 2 at a time, and maintains a robust online presence as well. Carol Keiser just did an online live artist talk on the gallery's Facebook page as part of a series called "3rd Friday Gallery Night," and the website has a host of features, including a virtual, if brief, trip through the viewing rooms.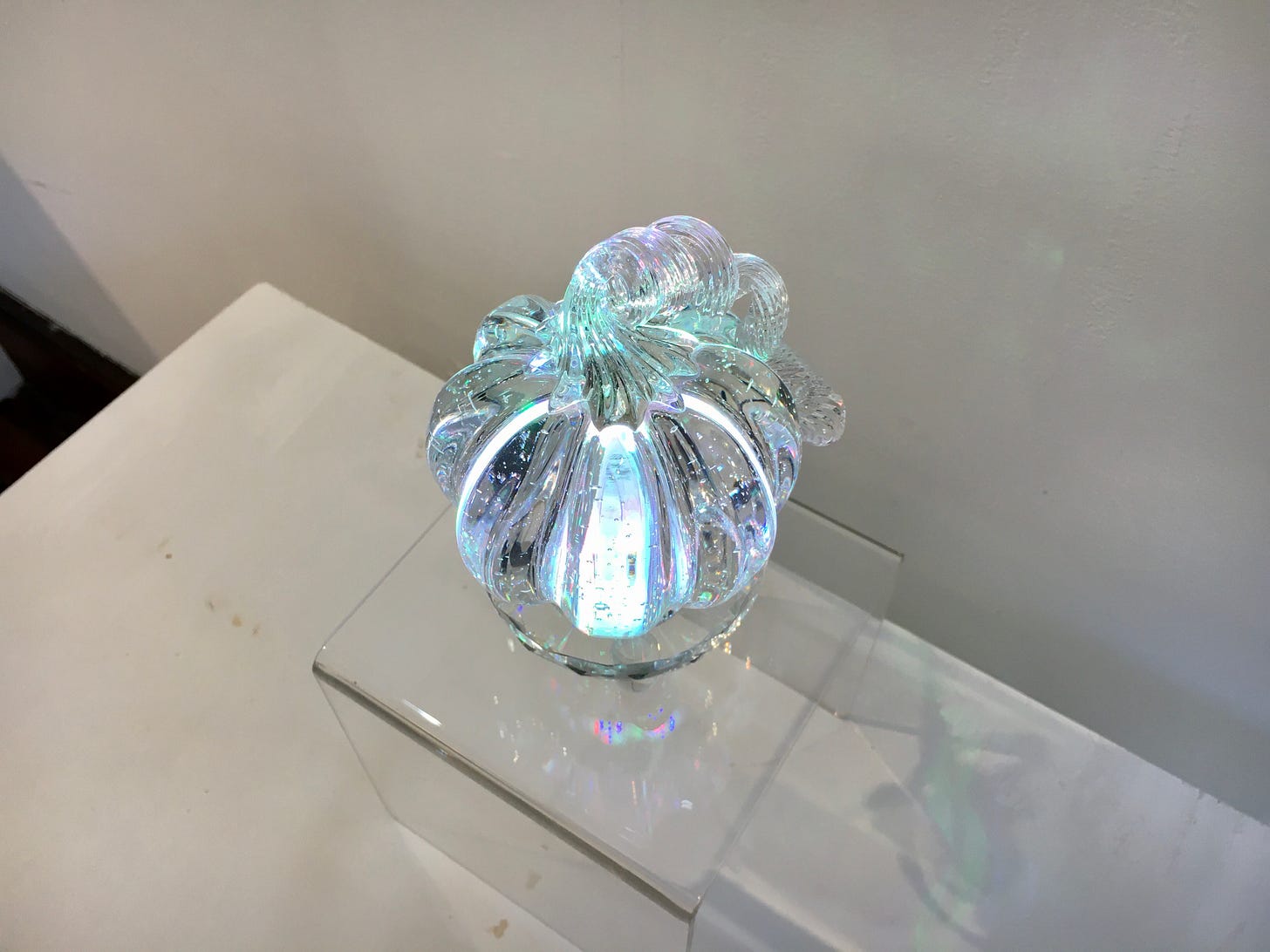 For exhibition dates, hours and location, click here for the gallery's website.
Photo, top, is of blown glass by Nicholas Kekic, as it caught the afternoon sun.
———————————
Welcome! You're reading Artful, and I hope you'll subscribe and then share this with your friends and on your social media. And in case you are wondering . . .
Susan B. Apel retired from a lifelong career as a law professor to continue an interest in writing. Her freelance business, The Next Word, includes literary and feature writing; her work has appeared in a variety of lit mags and other publications including Art New England, The Woven Tale Press, The Arts Fuse, and Persimmon Tree. She connects with her neighbors through Artful, her blog about arts and culture in the Upper Valley. She's in love with the written word.