Citrus in World Premiere at Northern Stage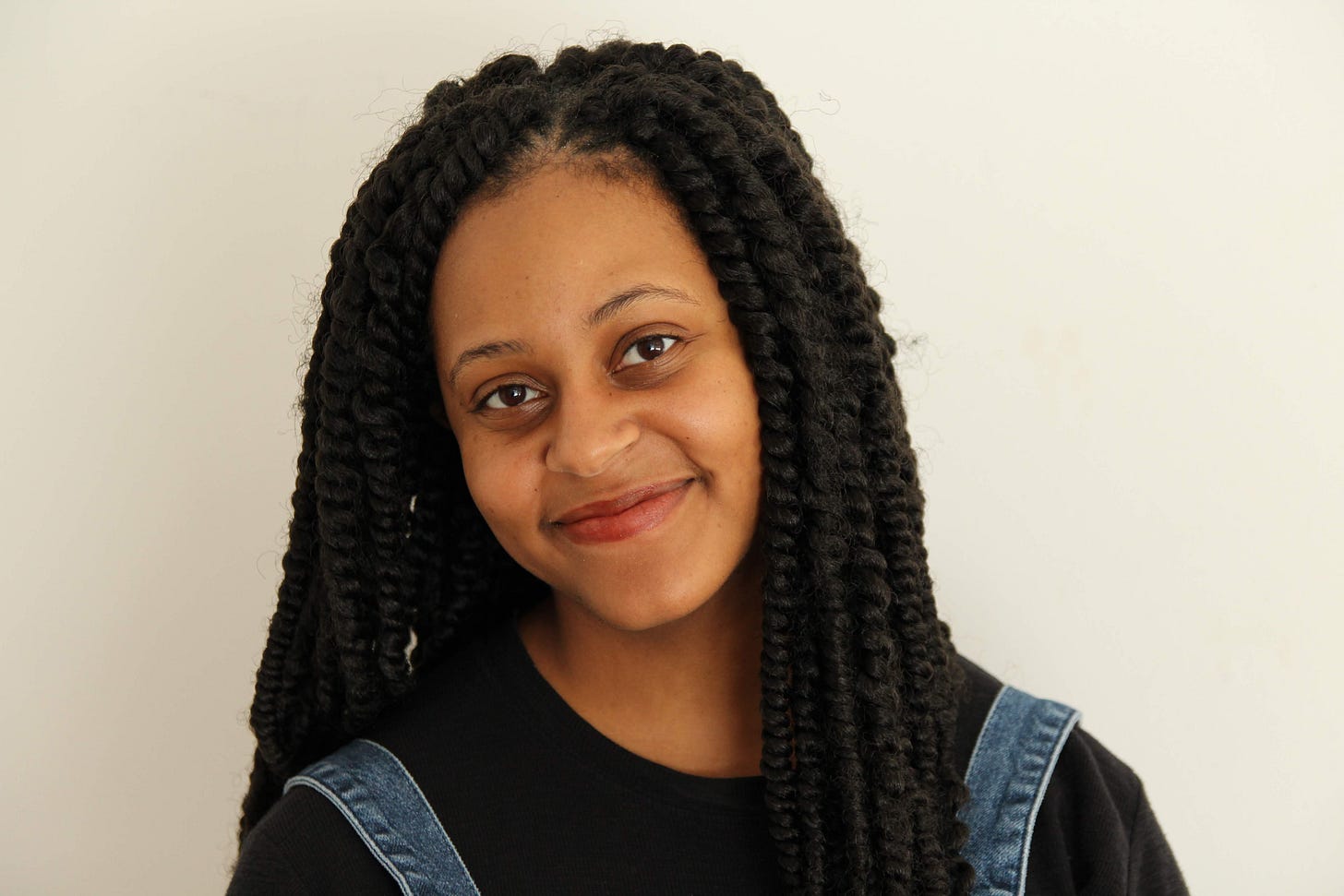 Citrus, a choreopoem by Celeste Jennings, will open in a world premiere performance at Northern Stage's Barrette Center for the Arts in White  River Junction, Vermont on February 29. It brings black women to the stage to tell their own stories through monologue, dialogue, music, and movement. 

[A version of this preview appeared originally on Boston's The Arts Fuse.]
Jennings, a 2018 graduate of Dartmouth College, created the first iteration of this work as a student during her sophomore year. Influenced by the late Ntozake Shange (who coined the term "choreopoem" for her own iconic 1970s work for colored girls who have considered suicide/when the rainbow is enuf) Jennings sought to capture her own voice and those of her contemporaries in a story-telling medium more fluid and dynamic than a traditional play. After an initial staged reading at Northern Stage's New Works Now festival in 2019, Jennings went on to  receive the Hip Hop Theatre Creator Award from the American College Theatre Festival at the Kennedy Center for a re-worked Citrus. The current production ("Citrus 3.0"as Jennings refers to it) has morphed into a piece that includes nine actors, spanning a time period from just before the Emancipation Proclamation to the present day. The cast now portrays characters whose ages range from a 19-year old to a woman in her 60s. 
Director JaMeeka Holloway-Burrell describes the work as non-linear and, for the audience, unpredictable as it skips back and forth through history and art form. Characters speak in prose and in poetry. Movements are stylized versions of everyday motions, like that of washing one's face, as well as a fully-choreographed dance number. Music encompasses some traditional spirituals like Amazing Grace and Roll, Jordan, Roll and an excerpt from the Billie Holiday classic, Strange Fruit. One of the opening segments (and a favorite of Holloway-Burrell's), "Iced Coffee Privilege," is a group lament of the challenges of being black women, set on a relaxed Friday night among friends who need to vent. Another vignette gives away the secret to the show's title; Jennings, in the simple act of eating an orange, saw the fruit as a metaphor that captures perceptions of black women.
Northern Stage's involvement in Citrus's move from the page to the stage has been constant, flexible and innovative. Artistic Director Carol Dunne was so taken with Citrus that she insisted on adding it to the current season's offerings long after the year's schedule had already been confirmed. The production process is an unusual one in its collaborative style and proximity of the director and playwright. Jennings' fingerprints extend beyond the printed page in this production. She is not only the author of  Citrus, she is also its costume designer, and is serving as Northern Stage's current Costume Shop Manager. Holloway-Burrell admits that there are challenges in working closely with the show's originator but champions the advantages of her own  non-hierarchal directing style. Having worked together from the original staged reading of Citrus, the two women have developed a sometimes wordless, read-my-face style of communication when critiquing a scene in rehearsal. "I'm not ego-driven," says Holloway-Burrell. "Just because it's my idea doesn't automatically mean it's the best idea." Always looking for "that happy medium," she sees the actors and particularly Jennings, who might still be suggesting some line changes, as valuable resources.
Not an historical play in the traditional sense, the characters speak to each other across time to reveal both personal and universal truths. Holloway-Burrell notes that despite being separated by multiple decades, the common nature of the stories paint a portrait of black women's experience, for which time is beside the point. For these women, everything and nothing has changed.
Citrus opens in previews at the Barrette Center for the Arts in White River Junction, Vermont on February 26. Opening night is February 29. The show will run through March 15, 2020.
(Photo, top, Celeste Jennings, by Isaac Lorton.)
————————-
This is Artful. I write about arts and culture in the Upper Valley. Please share this post with someone you know, or on your social media. Hit the blue button! Thank you.