Eats and Expanded Hours at Still North Books and Bar
And why you'll want to know about Literary North.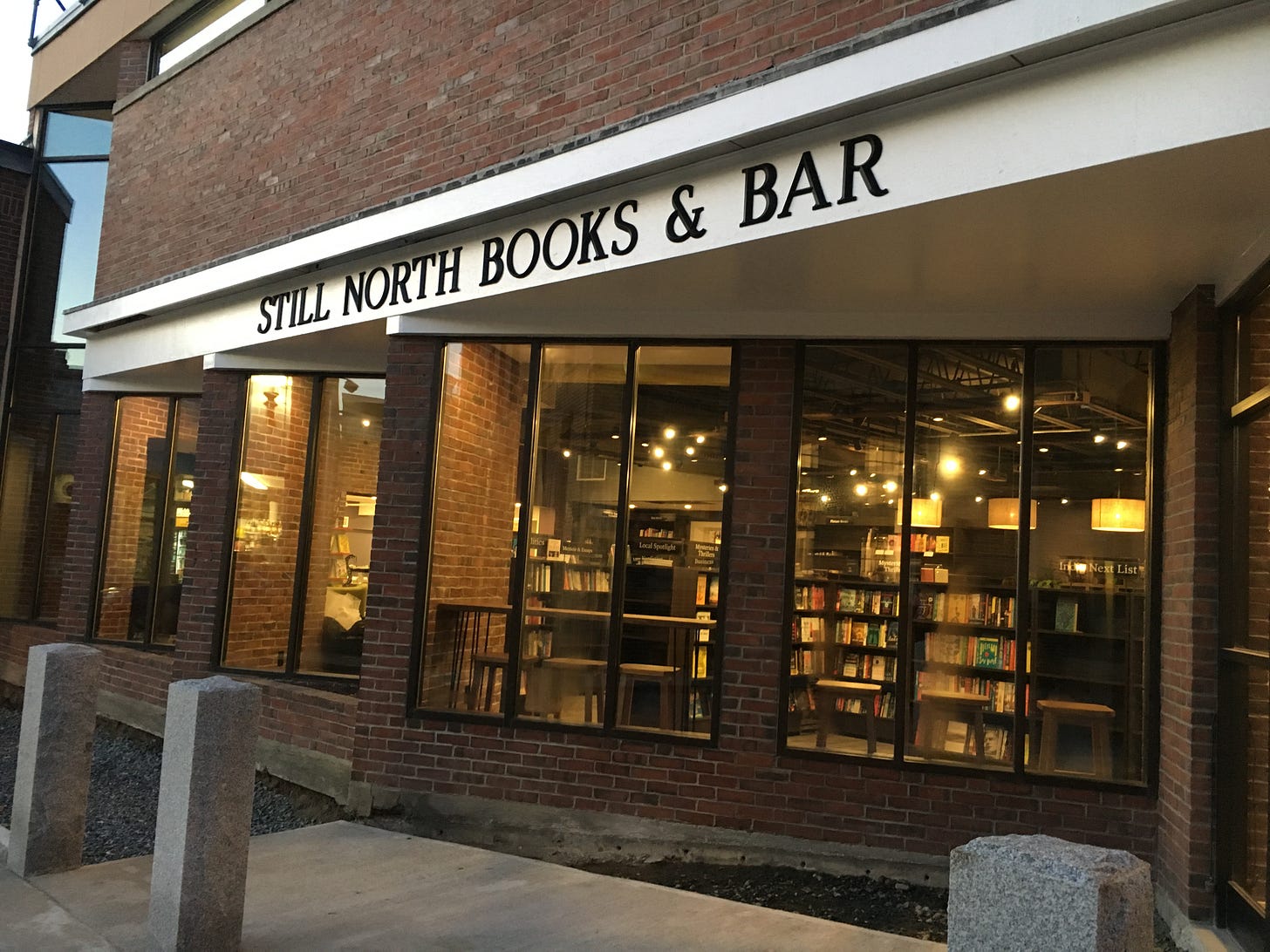 Put me down for the fig and prosciutto toast.

So much news about eateries in the Upper Valley . . . It's been hard to keep up. The Parker House in Quechee has closed, the Skinny Pancake is relocating (rumor has it to the former Canoe Club space but no one is saying for sure.) The Jewel of India is scheduled to become a vacant lot in downtown Hanover.

Here's a piece of bright news. Still North Books and Bar in Hanover has extended its hours (10 am to 10 pm, or to 6 pm on Sundays) and is offering a simple, more-than-snacks menu. Sandwiches, salads, hummus, toasts, with a coffee beverage of choice or wine by the glass can be enjoyed in the cafe or seated amidst the books. Made with locally sourced foods, and breads are made in-house.

If you're reading this, you might be a literary sort, and you may already know that a storytelling program sponsored by Literary North (no relation to the bookstore) was scheduled at Still North Books and Bar earlier in January but has been postponed, awaiting rescheduling. If you haven't heard of Literary North, it's a treasure trove of information about poetry readings (including an annual one with pie), book signings, and writing workshops. It's got an online calendar of events that covers Vermont and New Hampshire (or as the website says, "our rectangle of Northern New England,") and even has a filter just for the Upper Valley. You can subscribe to its monthly newsletter, The Dipper.

Best of all is its Slow Club Book Club, the literary equivalent of Slow Food, for those of us who are movin' kinda (you guessed it) slow, and prefer it that way. Cast a lazy eye below to find out if you qualify for membership, then head to Literary North's website., to sign up or to just poke around.

We wanted to slowly enjoy a few good books with like-minded sloths. // If you feel the same, this is the book club for you. Just four books that will take us from January through December. No commitments, no shouting, no rushing.

———————-
If you haven't already, please sign up to receive Artful in your inbox. Then share it with your friends. Here's the button.