Discover more from Artful
Arts and culture in the Upper Valley
Over 2,000 subscribers
Edward Hopper, in the Upper Valley?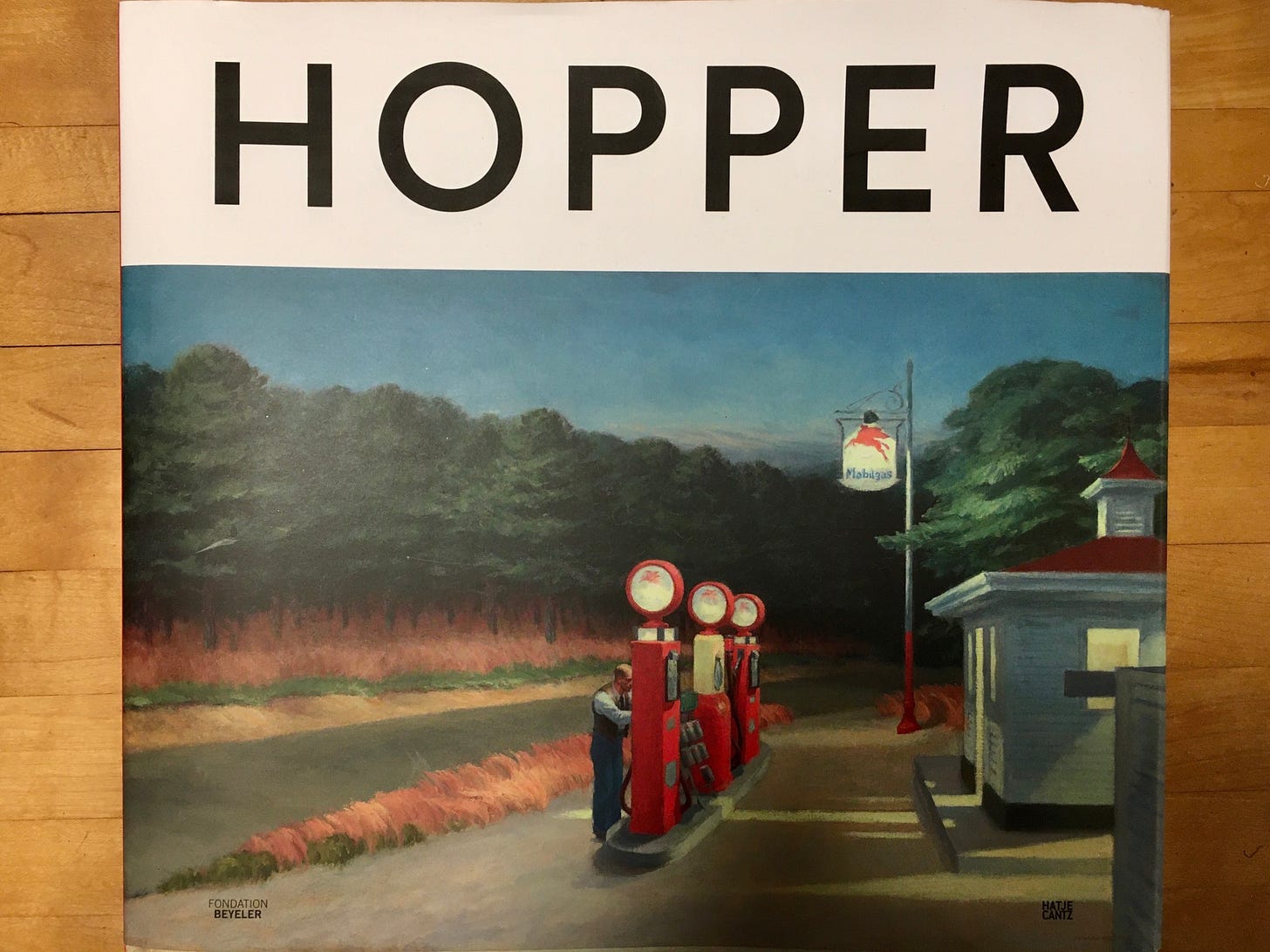 The art world loves new tales about old artists. Due to a rare find by grad student Louis Shadwick, Edward Hopper is in the news after a discovery that some of his early works were not originals, but rather, copies of other painters' art. For we in the Upper Valley, though, there's a compelling and far more local story about Hopper: he loved, and stayed and painted in, South Royalton, Vermont.

This may not come as news if you had hauled yourself westward in 2013 to see the exhibition Edward Hopper in Vermont at the Middlebury College Museum of Art (I did not), nor if you have read the book of the same title by South Royalton's own Bonnie Tocher Clause. I became aware of this UV connection by chance and only after some sleuthing about Hopper, brought on after browsing the catalog of (and in lieu of attending for all of the obvious reasons) the recently closed exhibition of Hopper's work at the Foundation Beyeler in Basel, Germany.

Clause began her book with this pithy observation: "Edward Hopper. The name conjures up images of rooflines and water towers, red brick facades, lighted windows glimpsed at night, and lonely women in various states of undress, sitting on beds in hotel rooms and gazing at rooflines and water towers and red brick walls—urban images all." Yet every artist must long for a break from the tried-and-true, which could explain how Hopper and his wife Jo ended up spending time in Vermont, including two month-long stays as paying guests of Robert and Irene Slater in South Royalton in 1937 and 1938.

Clause wrote "His time there seems to have freed Hopper's artistic expression allowing him to turn his focus on the [White] river, very likely the subject that he was seeking all along in his explorations of Vermont. The result was a coherent series of seven watercolors, all painted within a few miles of South Royalton, between the towns of Bethel and Sharon."
Sadly, Clause's book is out of print but happily, she made it available as an e-book free of charge online at Project Muse. Chapter 4 is an especially captivating read. It details the Hoppers' time at the Slaters' Wagon Wheels Farm, where Edward displayed a complete lack of talent at milking cows. He is described as laconic, asocial, even cruel, though not always; some thought him pleasant. A side story, but no less interesting, is the friendship and resulting correspondence that developed between Irene Slater and Jo Hopper. An artist in her own right, Jo Hopper painted a portrait of the Slaters' son, Robert Alan, on his 7th birthday. According to Clause, the painting, gifted from Jo to Irene many years later, continued to hang in Robert Alan Slater's California home, presumably until his death in 2013.

See for yourself how Hopper saw Vermont. Twenty or so of his barns, and roads and bridges, plus the White River, are reproduced here in Clause's book. Look for "Route 14 Vermont," and the authentic dip of that bovine head in "Farm Buildings and Cow."
As for the Slaters? They continued sheltering travelers in Vermont, including then First Lady Eleanor Roosevelt, who arrived driving her own Buick convertible.

—————————————-
You are reading Artful, a blog/newsletter about arts and culture in the Upper Valley. If you have not yet subscribed, please do. If you like this post, please share the link with your friends and on your social media. Thank you.