Everybody Dance Now
Sourdough Dance-Off Comes to the Upper Valley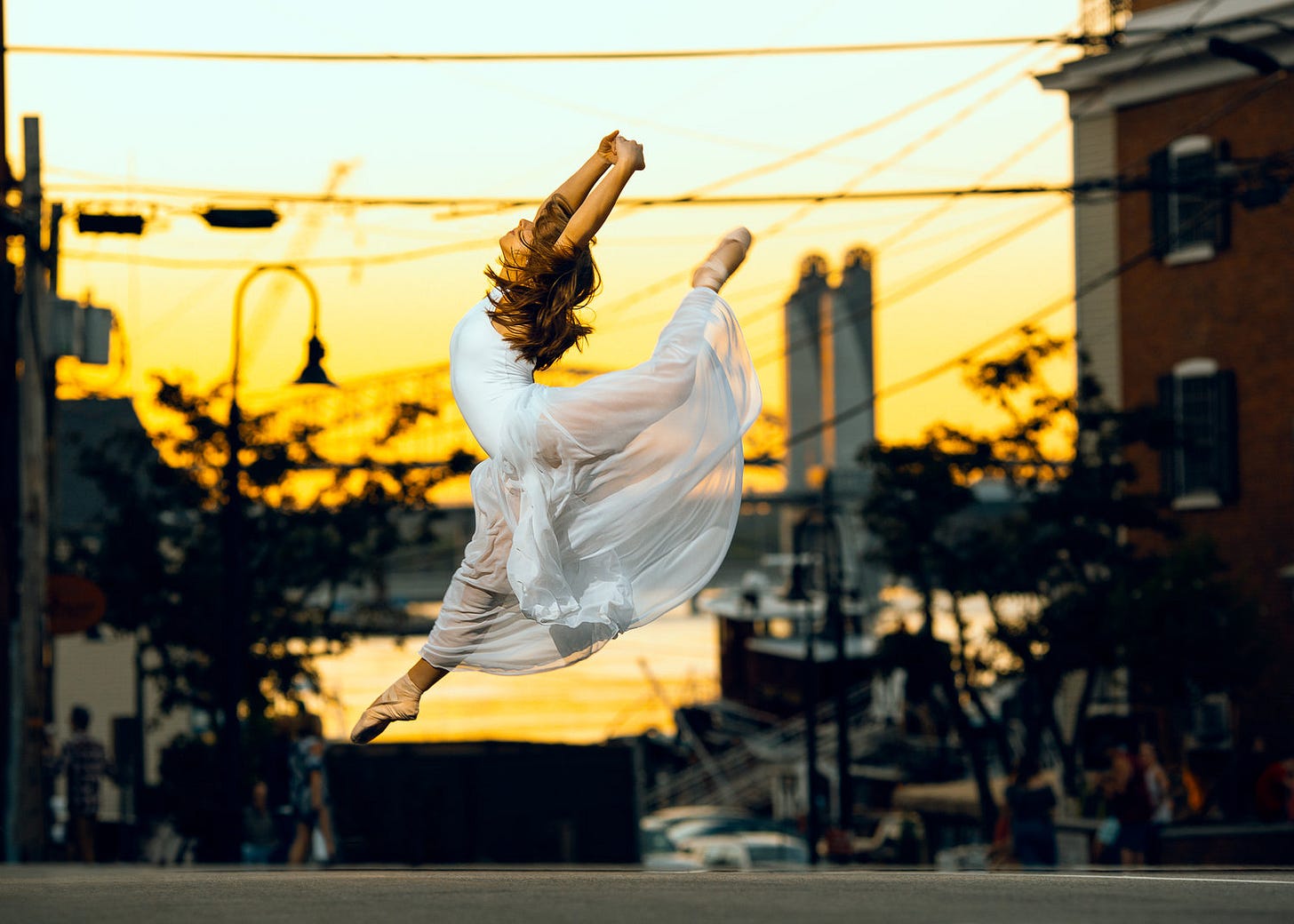 Got dance moves you'd like to share? If not, read on anyway. The Hopkins Center's Sourdough Dance-Off is providing opportunities for dancers and movers as well as for those who prefer to applaud them from their seats. All genres—tap, hip hop, ballet, ballroom, culturally-based styles—are welcome, as are all participants, including professional dancers, amateurs, anyone with a desire to create and move and who is willing to capture their own inspirations on their iPhone or equivalent. The rules—structured over the course of a week—for both participants and audience are below. If you're a baker (not required), you will recognize the process as the dance kin of making sourdough bread.
Choreographer of the Tony Award-winning Oklahoma! (Best Revival of a Musical, 2019) and director of Dartmouth Dance Ensemble John Heginbotham is spearheading the team involved in this interactive and inventive project. During this time of our collective quasi-quarantine, he's undaunted by the challenge of engaging dancers and an audience online. In my email interview with him, he said:

As a choreographer, I'm always creating work with an awareness of limitations—limitations are not necessarily negative; they can be supportive. I enter a creative process aware of the limit of time I have to make something, the limit of space in which the new dance will be performed, the limit of how many performers will participate in a project, etc. In that sense, this is no different; Sourdough Dance-Off responds to the limitations of this particular situation which include the necessity that the audience members are self-isolating, the choreographers/performers are self-isolating, and one widely accessible format by which new work can be shared with the larger community is through video. 

What will he and his team be looking for in selecting the three final videos? Heginbotham listed the criteria. First, the submission must relate in some way to the starter. Second is originality. The dancer must create something new. The third criterion is that the performer must show clear intention. "Technical prowess is NOT important here; a submitted dance might include 32 fouettés or it might include a simple walk in a circle. Both are totally valid, but if the walk in a circle is performed with thoughtful, unmistakable intention, and the fouettés seem vague or unmotivated, the walk in the circle wins."
Finally, there is that unknown factor that makes a connection:
What the dance makes us feel over the course of one minute could be large or small scale, a giggle or roar, a tear or cascade . . . It's the X factor.
This competition is in its second week and will continue until May 22. Here's how it works.
Go to the Hop's webpage here to see a short (1 minute or less) video that's called "the starter." A new starter is posted each Monday morning.

If you are a mover or dance maker, you create a one minute dance and video that incorporates the starter in some way. It could be a gesture, a mood. You submit your video by Wednesday at midnight.

On Friday at 3 pm, be part of the audience and tune in to see the 3 videos that have been selected.

From Friday to Sunday at midnight, cast your vote for which of the three final dances you prefer.

On Monday, check back to see the winning video, which will serve as the next starter. And the process continues . . .


(Photo, above, by Ryan Smith of Ryan Smith Visuals, used with permission.)
——————————-
This is Artful. I'm writing about arts and culture in the Upper Valley. Please sign up (still free, no spam) if you would like to receive future posts right in your inbox. Feel free to share this post with your friends.