FatFace Arriving
. . . And chocolate at street-level.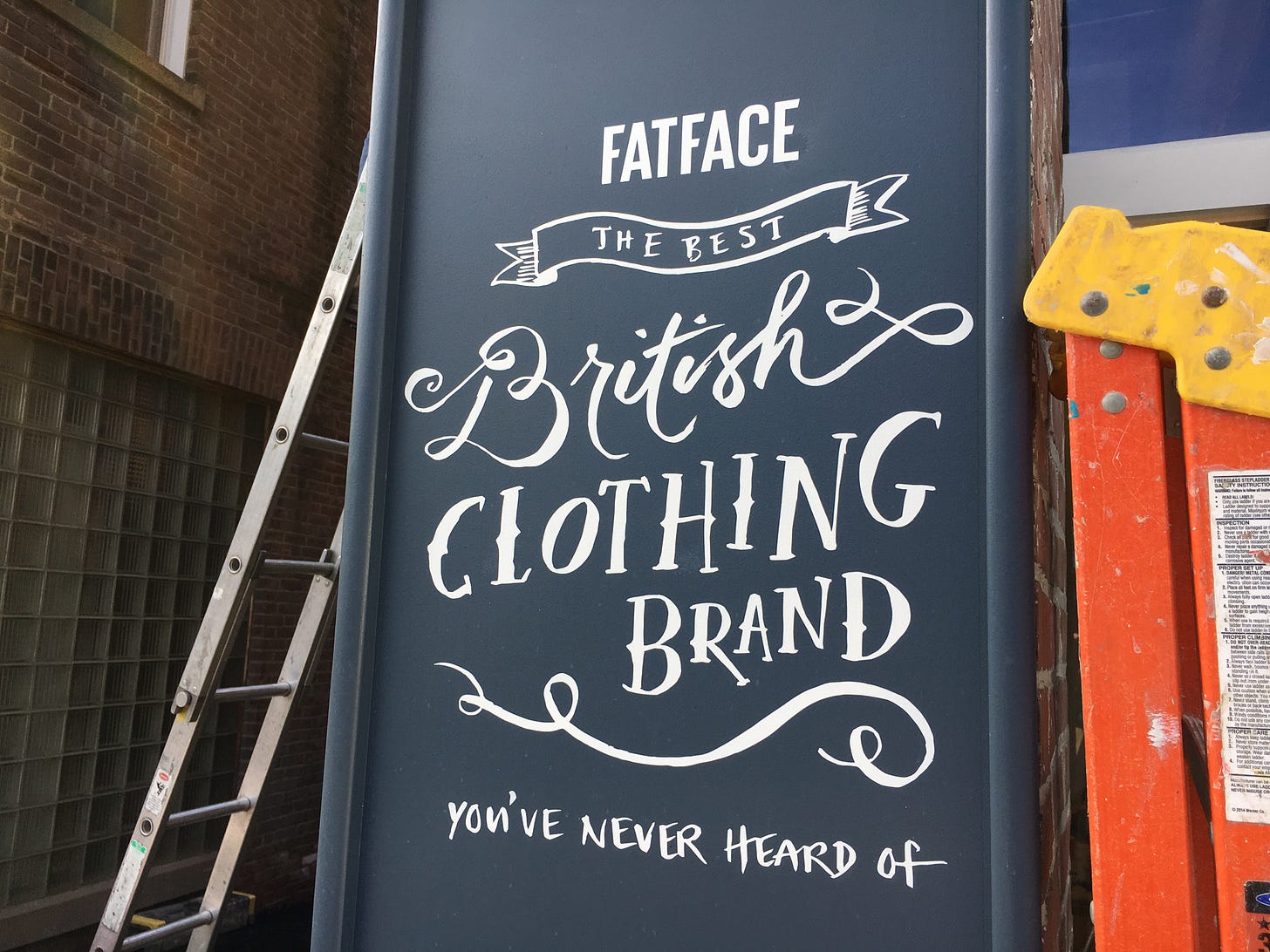 It's coming to the Upper Valley.

You know how you sometimes fail at the packing part of a vacation, arrive at your destination without something you need, and so you go shopping? It's how I found myself in London's Paddington Station last year, pawing through racks and stacks of sporty clothes at a store called FatFace.

It's a British company started by two young men in 1988, selling T-shirts from vans, and it's coming to Main Street in Hanover NH to occupy part of the former Canoe Club space. As a person who once had a thinner face that has grown rounder, I thought it a risky name for any business that wants to attract customers. (Though I imagine we of the disappeared chiseled cheekbones may not be the target demographic.) It turns out that the company is named for a ski run, La Face, at Val d'Isere in the French Alps. Still . . .
The face (Fat and otherwise) of Main Street is evolving. As my friend Rob Gurwitt of Daybreak reminded me, the chocolate shop, My Brigadeiro, is scheduled to move across the street from its current basement location to part of the former Dartmouth Bookstore space, joining J. McLaughlin's and Still North Books and Bar. As per their motto, they'll continue to bring you "sweets you can't resist. Really. Can't." The proof is below.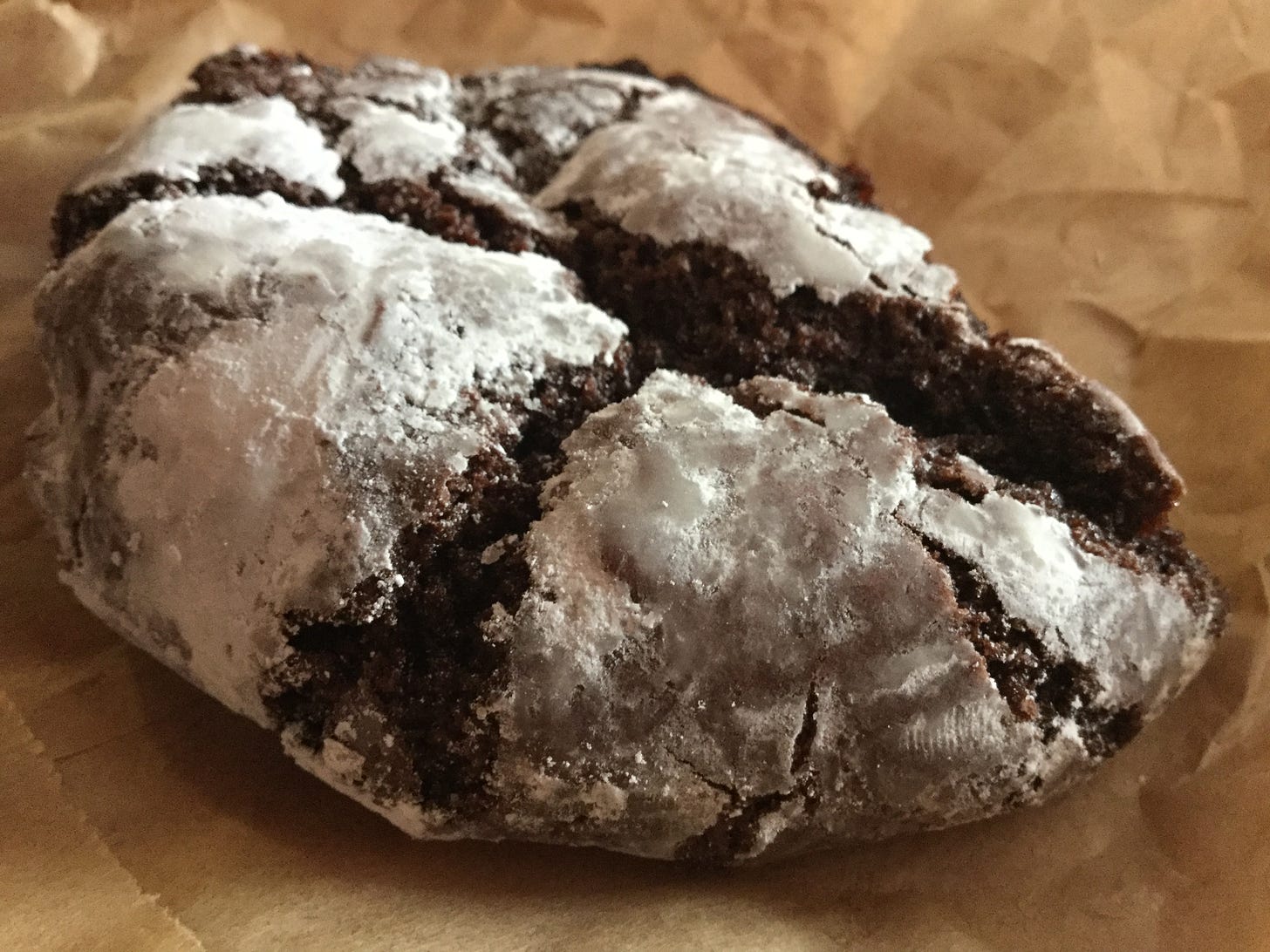 ————-
This is Artful, a blog about arts and culture in the Upper Valley. If you haven't already, please sign up to receive future posts in your inbox. Still free, no spam.