Felled a White Cedar
Upper Valley artists to watch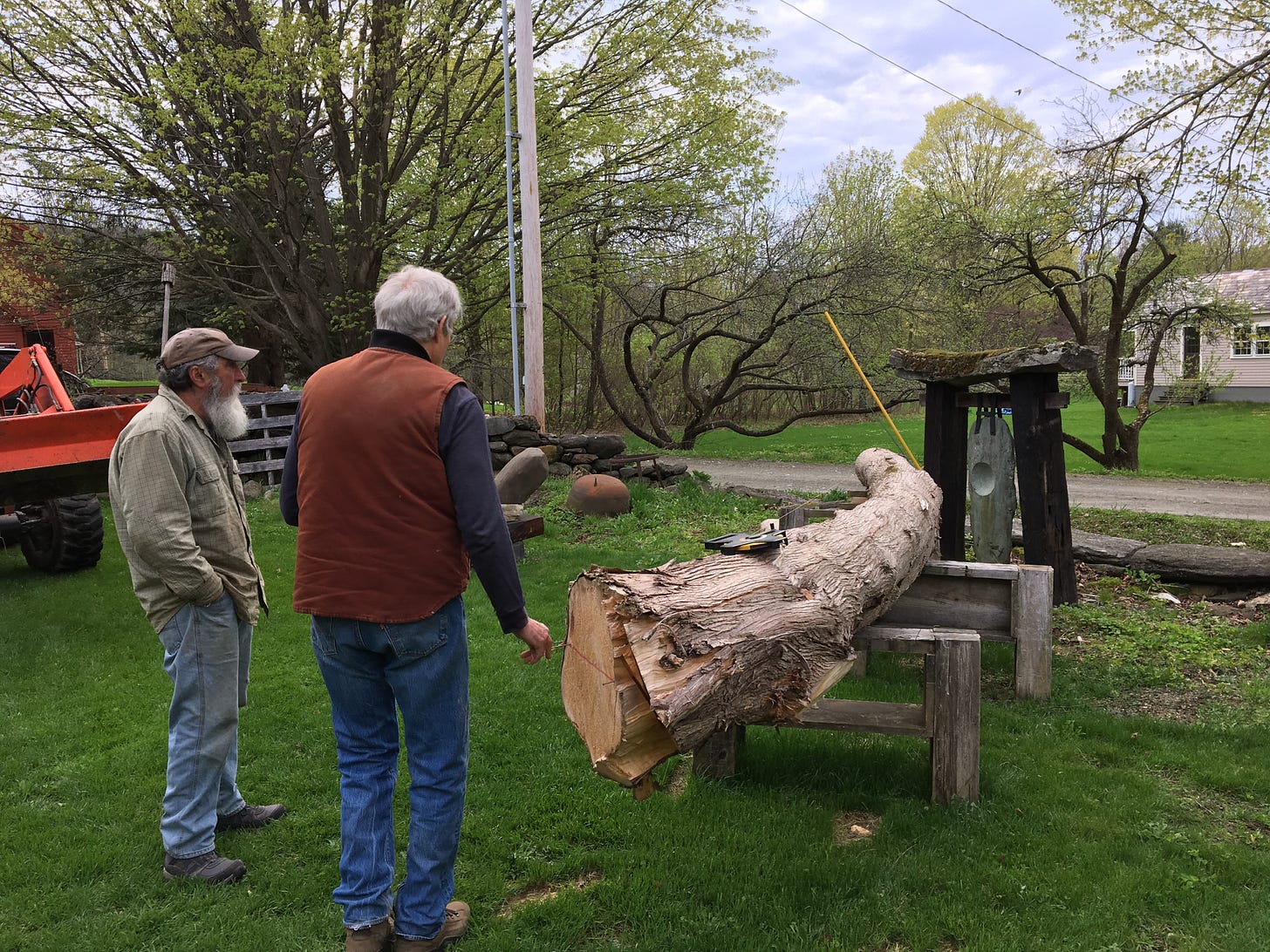 Sculptor Herb Ferris felled a white cedar at my brother-in-law's pond in Greensboro, VT and had it trucked 100 miles to his studio in Windsor. It now stands as a welcoming piece of art at the entrance to VINS's new Forest Canopy Walk in Quechee.
Artist Evelyn Swett regularly photographs her backyard compost pile. Sounds yucky? You'd be surprised. Truly.

Vermonter Martha Stein has created just the piece of wearable art you'll need when you are on your very last nerve.
These are just some of the stories I am sharing about the glorious art and artists found in the Upper Valley. In addition to producing Artful, one of my other jobs is as an Art Correspondent for The Woven Tale Press, where each season I get to tell the world about the visual arts in Vermont and New Hampshire. It's a welcome responsibility. Read my latest column for Woven Tale (with photos) by clicking here.
Like what you see here on Artful? If so, please sign up, then hit that share button to share with your friends by email or through your social media. Thank you for supporting this blog.