Fran Hanchett: Lebanon's First Female City Historian
And . . . the charm—and the art—of Windsor's Houghton Cemetery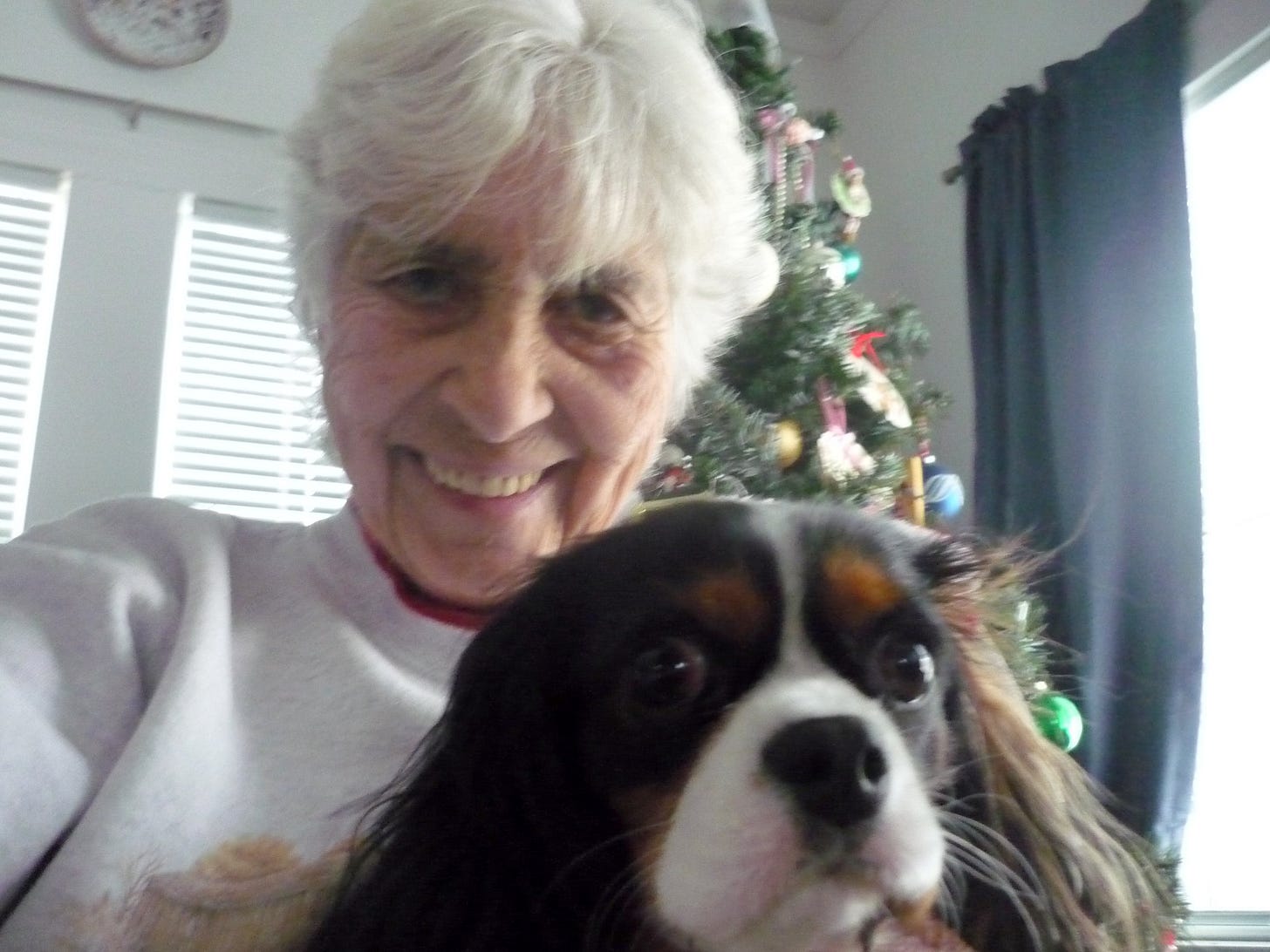 There's one more crack in the glass ceiling. Lebanon NH recently named its first woman to the position of City Historian.

If you don't know Fran Hanchett, you probably haven't been poking around the Lebanon Historical Society (she's the president), or the city's many cemeteries. Fran is one of our resident experts on Lebanon's gloried past.

She grew up in Lebanon and is a self-described "true Lebanonite." Following some time away and after a divorce, Hanchett moved back home in 2009 to care for her mother. Documenting cemeteries in Hanover and Lebanon became her "healing project." Her work has included Etna, Hanover Center and Dana Cemeteries, and School Street, Glenwood, Mt. Calvary, Sacred Heart, Valley and Cole Cemeteries. She is a contributor to FindAGrave.com, an online resource for locating burial sites. Hanchett says "I love researching families."
I asked Fran a few questions about her new role, and what else she does with her time.

Q: Assume you were asked to arrange a short tour of Lebanon. Is there one place you would want to take people, a place of historical interest that is a favorite of yours? 

A: I absolutely love the Soldiers Memorial Building, but I don't give the tours there.  Bob Therrien is in charge of the Building.  Also, the Marion Carter Home where the Historical Society is housed.  That is a beautiful home.
Q. Can you tell me how else you like to spend your time?

A: When I was asked to be on the Soldiers Memorial Building Committee, I got interested in Lebanon's Civil War Veterans.  I started researching them and found out where they were all buried (which ended up to be all over the country).  In the process, I found that there were 100 Civil War Veterans buried in Lebanon Cemeteries that did not have any military recognition.  I spearheaded a Project called:  Adopt a Civil War Veteran.  As I received donations, military-type stones were purchased for them.  I am now down to 21 remaining veterans.  I had a lot of help from The Sons of the Union Veterans of the Civil War; and Ricker Funeral Home which provides the stones at their cost.
Q. What's with the (adorable) dog? (photo, above)

A. The Sons of the Union Veterans told me that I had to name him something to do with Lebanon's Civil War, so he is Colonel Benton (one of Lebanon's Civil War Veterans.) Some people call him Colonel and some call him Benton.  He answers to both.

——————————-
And on a somewhat related topic, this week's graveyard excursion was to Houghton Cemetery in Windsor VT—tiny, a trifle natural and weedy, barely visible off of Hewett Road. Perhaps not well-visited now as it appears the most recent burial there was over a century ago in 1907, and most are dated in the early to mid-1800s. Many names are worn but the tombstone art survives. We liked the upward-pointing finger on the marker for Jane Brock Savage. Thank you, Herb Ferris, for the tip and the tour! (Photo, below, by Keith Irwin)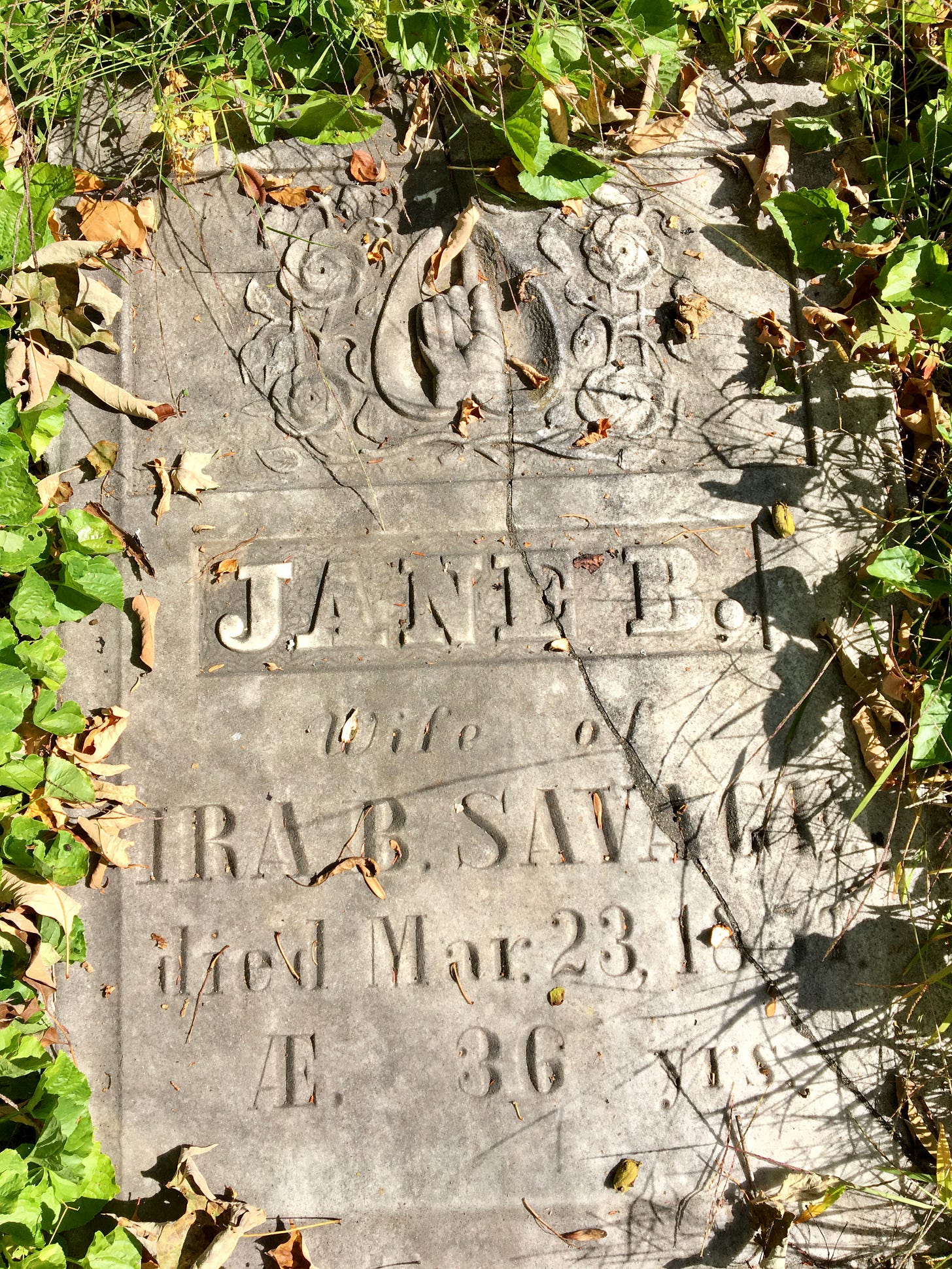 ————————————————-
You are reading Artful, a blog/newsletter about arts and culture in the Upper Valley. If you have not yet subscribed, please do. If you like this post, please share the link with your friends and on your social media. Thank you.