Hanover Eats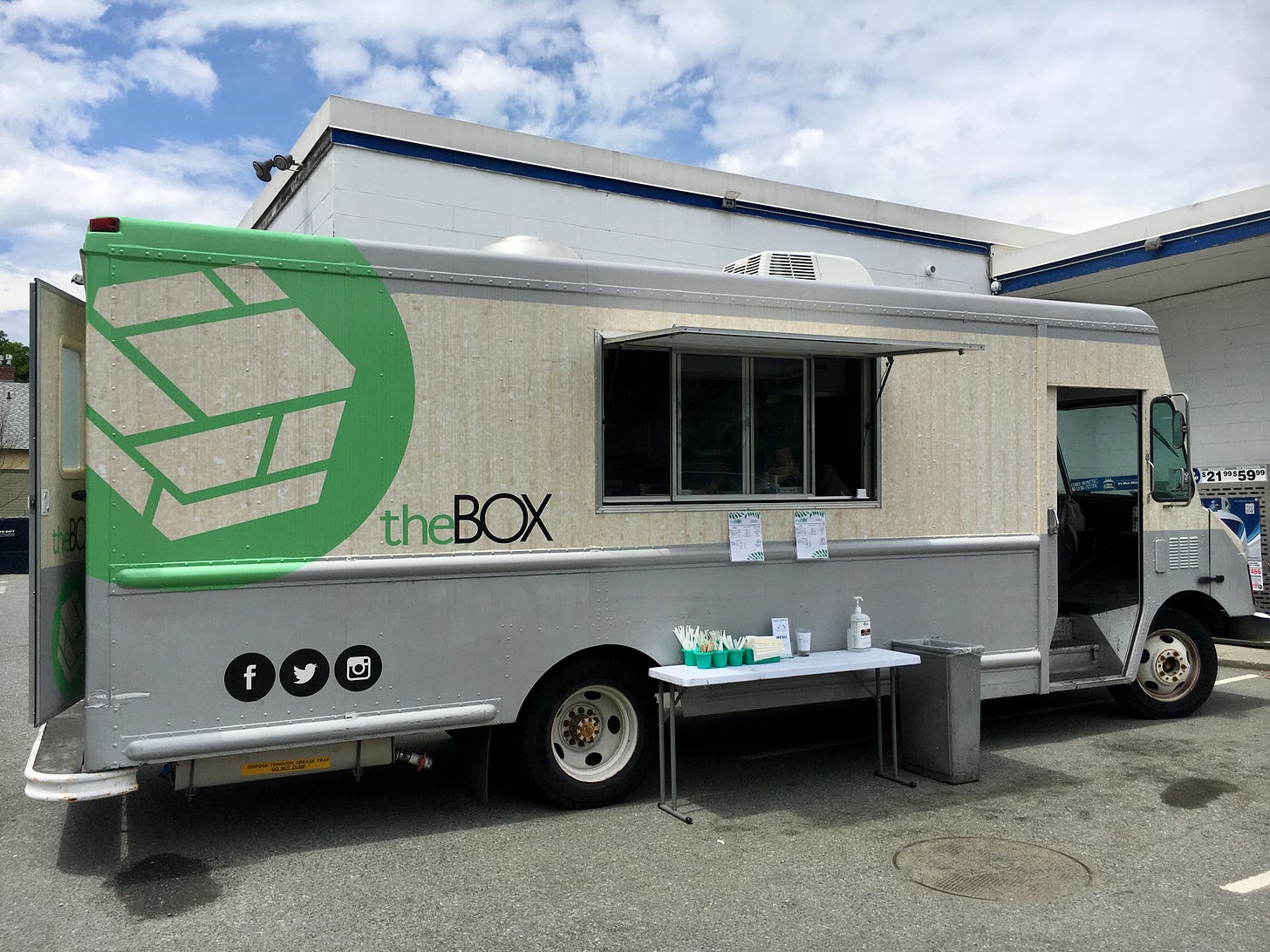 Hanover's very first food truck is back. Originally styled as "a food truck for Dartmouth students, by Dartmouth students," theBOX is once again on the road, this time off-campus, locating itself for now behind Lou's Restaurant on Thursdays and Fridays and at Dan and Whit's in Norwich on Saturdays and Sundays. Open to the public. Check the website for hours and locations, which are always subject to change.

Limited Mediterranean menu, killer minted lemonade. We feasted on falafel (photo, below) beef shawarma, and a side of fries. I am planning to return for the burika, a potato and egg filled crepe with zingy sauces.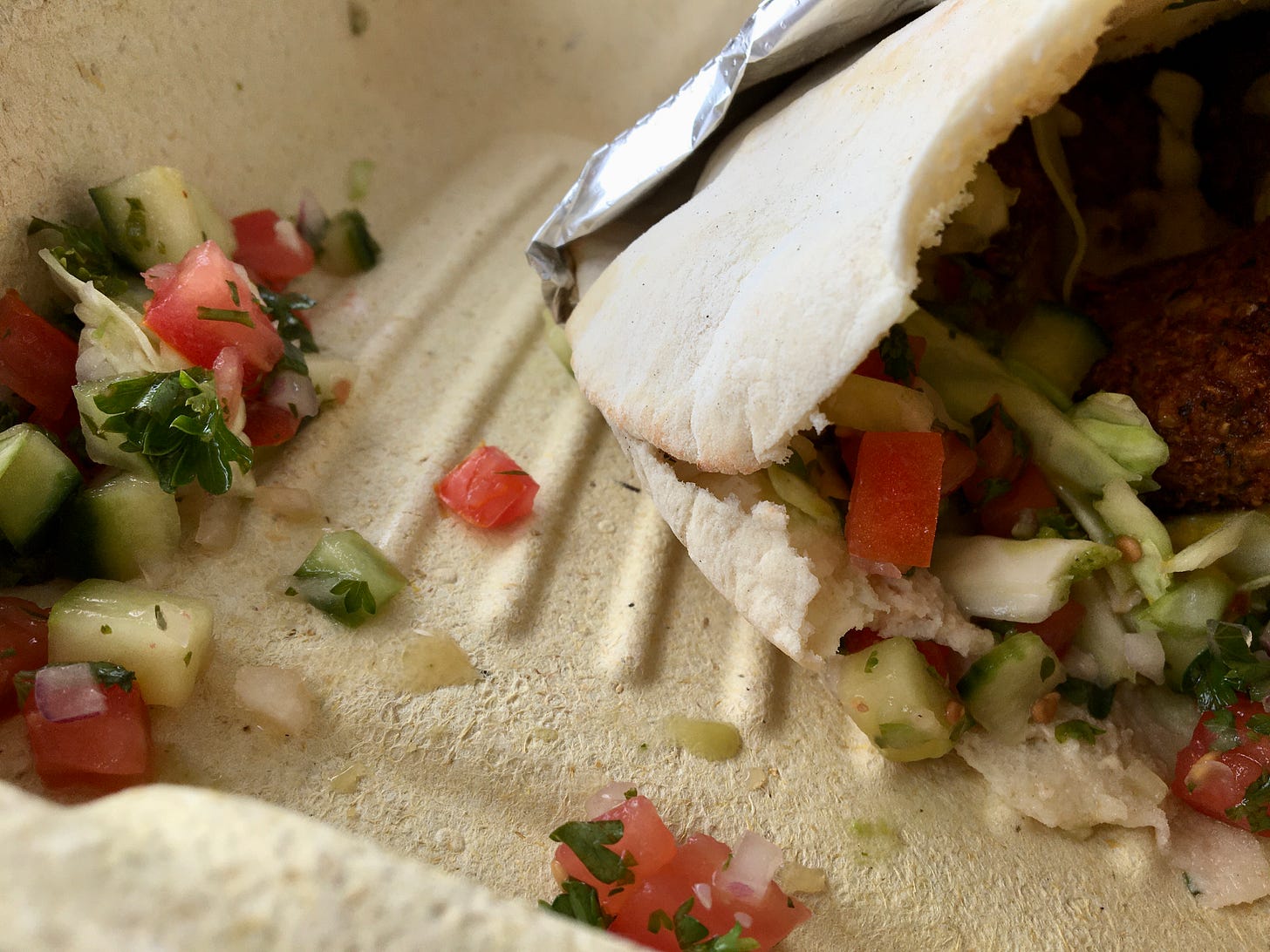 One newcomer and one old hand in a new location are coming up. Jewel of India has found a new home in the former Noodle Station and hopes for a mid-July opening.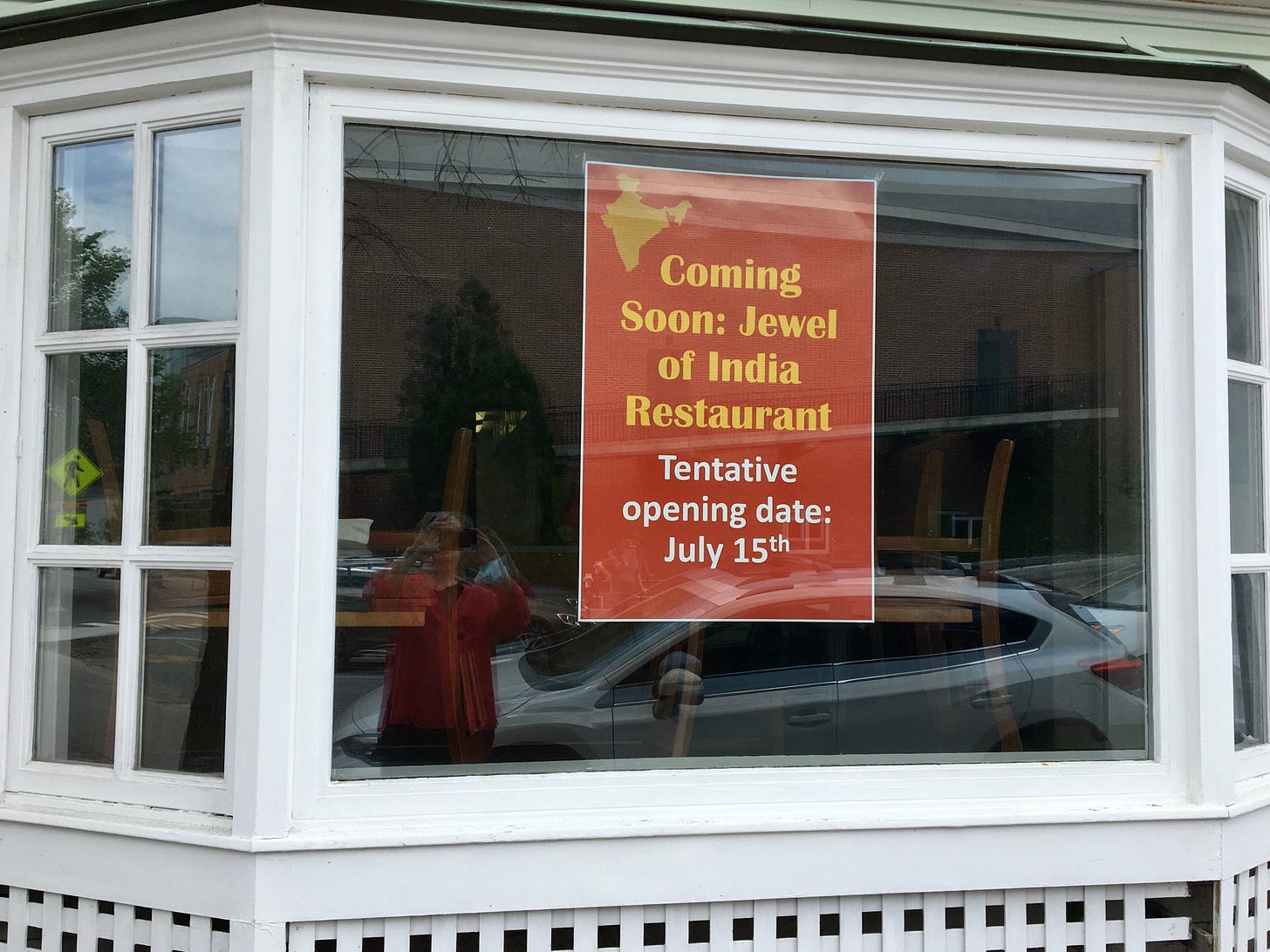 And to sweeten the loss of Morano Gelato (sigh, still), Nugget Scoops, run by the Hanover Improvement Society, has gotten so far as replacing the sign. As for the ice cream, it's "coming soon."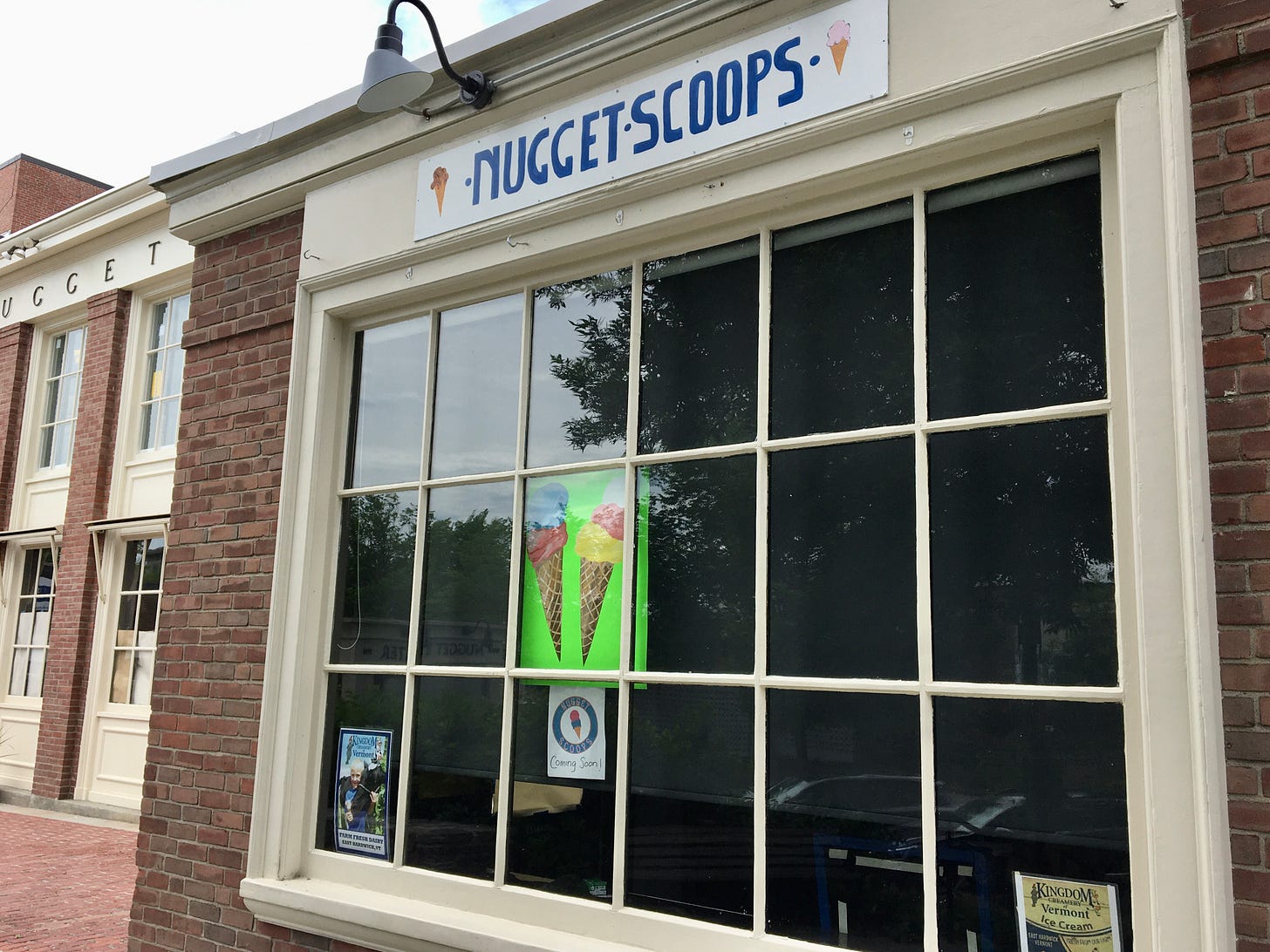 ————————-
You are reading Artful, a blog about arts and culture in the Upper Valley. Please sign up if you haven't already to receive future posts in your inbox, and share this post with your friends. For previous posts, you may want to scroll down in the online version (clicking on this post's title should take you there) to see a few (or more) that readers particularly liked.