Is Theater Back?
The Crown actors at The Old Vic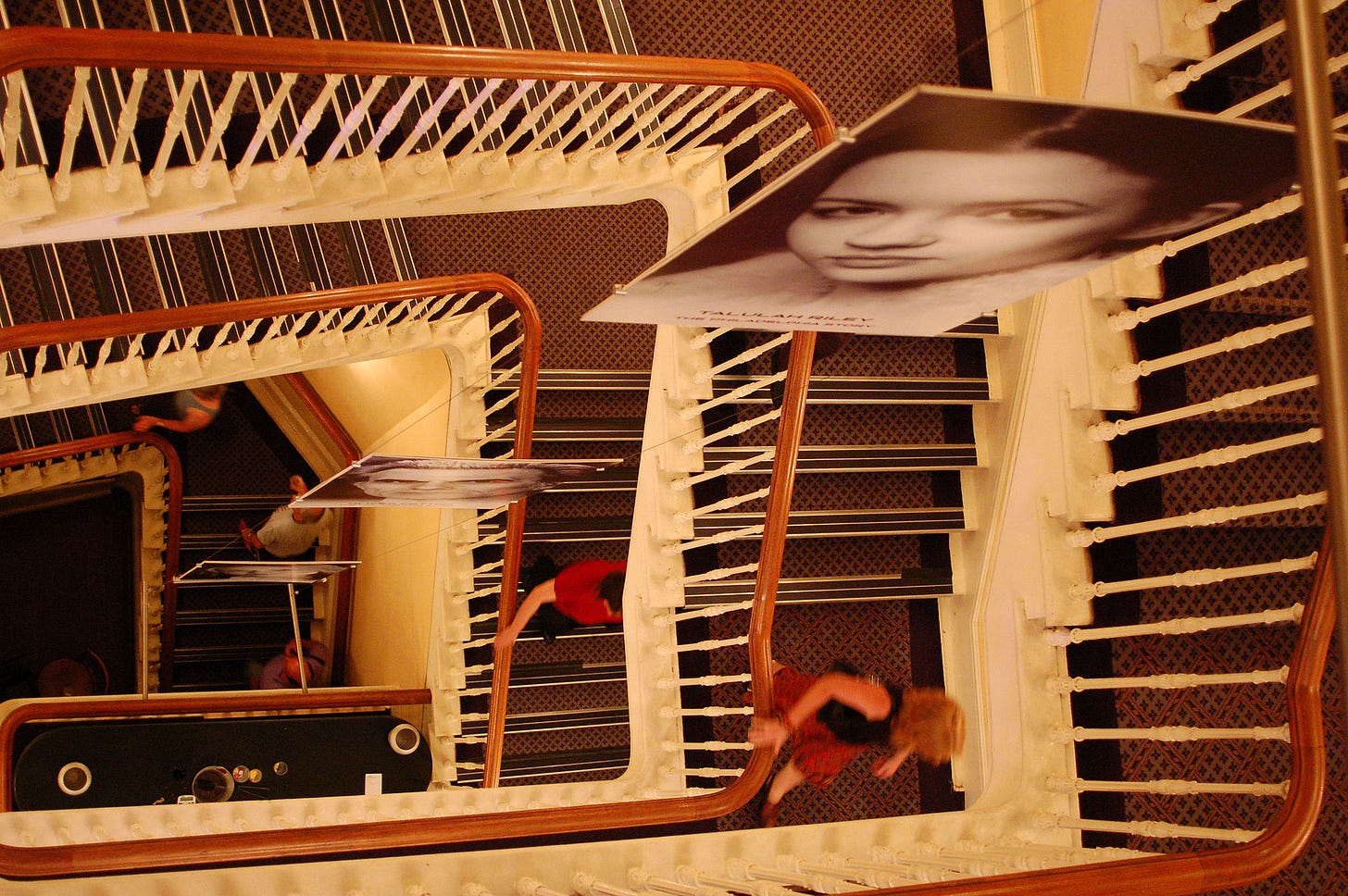 Live theater. London. I just saw a performance at the historic Old Vic theater, while I snacked from a homey cheese plate on my own coffee table.

Lungs by Duncan Macmillan starred Claire Foy and Matt Smith, famously known as the young Queen Elizabeth and Prince Phillip in the first seasons of The Crown. A young couple argues in IKEA about whether or not to have a baby, and we get to follow their journey til death they do part. It's a good play, and the acting, particularly by Foy to whose unnamed character the play belongs, was first-rate.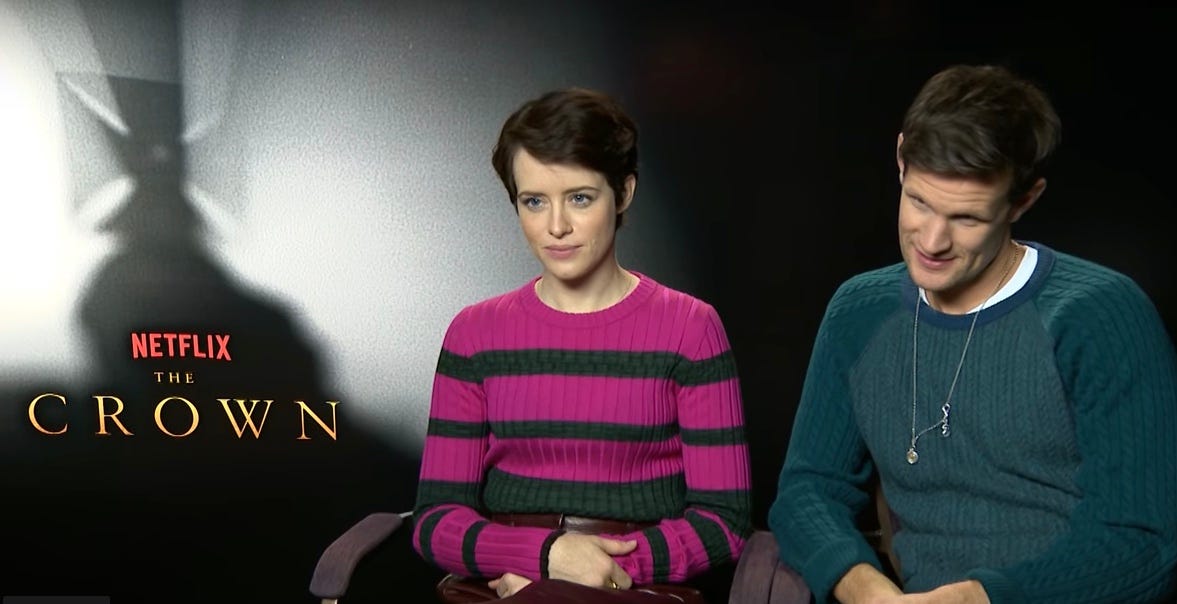 The Old Vic may be on to something. Performing arts venues and theaters are empty, and theater goers are bereft. Theaters have lost income and need to find a way to come back, rather than just waiting out the seemingly endless pandemic. Via Zoom, The Old Vic offered a limited run of live (not taped) performances from its stage in an empty (save for the actors) house. While no one will argue that watching a screen is equivalent to squeezing into the actual Old Vic seats, the theatre has done just about everything it can to make you feel as if you are there.

It sold tickets at various prices just as its box office would normally do, and only as many for each performance as the bricks-and-mortar Old Vic would actually seat. (Of course the cheapest seats went quickly; our mid-priced seat was about $50 but two of us viewed.) Minutes before the performance, while awaiting entrance on Zoom, a corny recording of theatre crowd murmurings drifted through the speaker. To further add to the realism—or magical thinking—my husband found and played an old vacation video of us in London, shot from the upper deck of a city bus on our way to, yes, the theater.

In the end, though, it is the live nature of the performance that captivates. When Foy and Smith shot onto The Old Vic's stage in real time, I felt that same surge of excitement I feel when an actual curtain rises, knowing the risks that are inherent in live performances—imperfections, no do-overs. Foy slightly flubbed a line and grabbed her verbal footing with skill. I was thrilled to see it.

Lungs was an experiment by The Old Vic. Here's hoping there is more to come.

(Photo, top, is of the stairwell of the Old Vic. Above, Claire Foy and Matt Smith. Courtesy of WikimediaCommons.)

—————————
You are reading Artful, a blog about arts and culture in the Upper Valley. Please sign up if you haven't already, and share this post with your friends. For previous posts, you may want to scroll down in the online version (clicking on this post's title should take you there) to see a few (or more) that readers particularly liked.
Susan B. Apel is a freelance writer whose work has appeared in various online and print publications such as the Fredericksburg Literary and Art Review, Literary Mama, and Persimmon Tree, as well as Art New England, Boston's The Arts Fuse, and Image Magazine. Her blog, Artful, in which she writes about the arts in the Upper Connecticut River Valley, appears regularly at https://artful.substack.com. She is an art correspondent for The Woven Tale Press and a former legal columnist for the newspaper Vermont Woman. She lives in Lebanon, NH.