Market Table in Hanover To Close
Heavy hearts include our own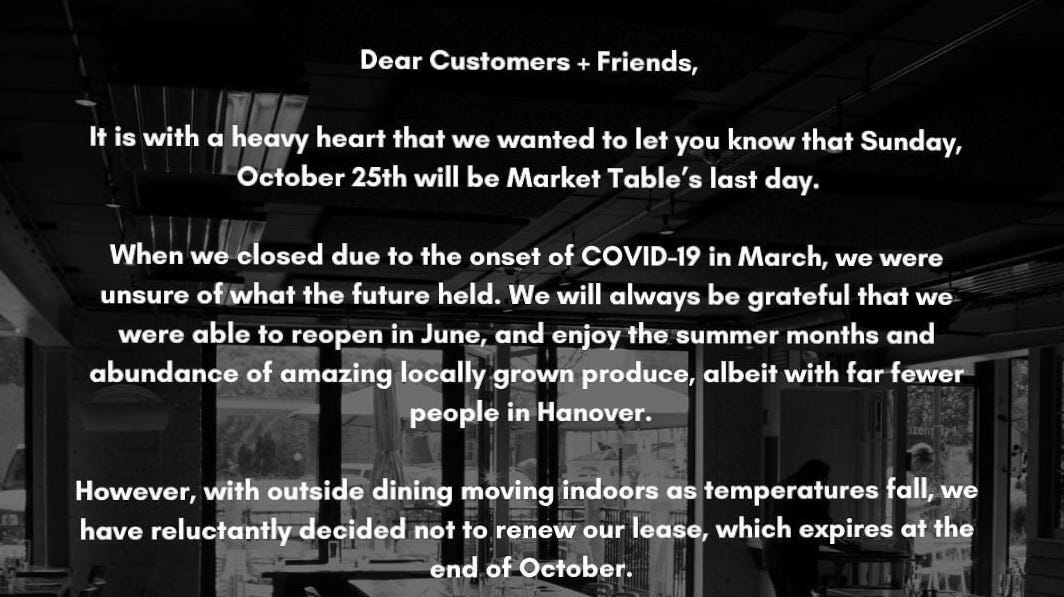 It's the urban-chicest of Hanover restaurants, open kitchen, minimal decor. In season, always an enormous and riotously colored platter of heirloom tomatoes on the counter. For my French class, the warm focaccia was always on the house as we sipped wine indoors or on the terrace every Monday during summers and term breaks pour bavarder en français. We left big tips.

Market Table announced on its Facebook page (see above and below) that it is ending its decade-long run in downtown Hanover as of October 25. Though blessed with one of the town's best outdoor terraces even before the pandemic, it is facing a challenge shared by all Upper Valley restaurants as fall blends into late fall and ultimately into winter: what shall we all do when dining—or even just raising a glass—outdoors is no longer possible? For Market Table, the answer is not to extend its lease and to close its doors.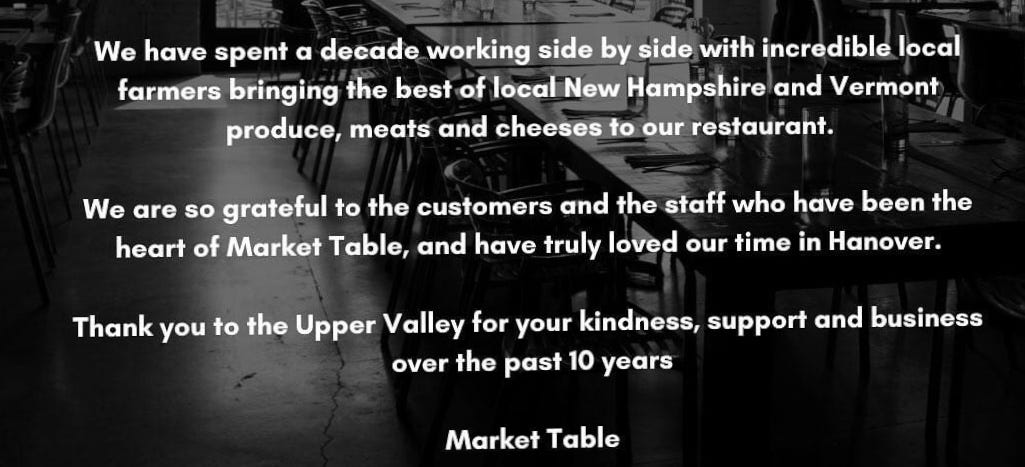 In addition to the staff who welcomed us, we will miss the meringues and croissants from the patisserie, the excellent burgers and soups, the artsy tea service, and most of all, the camaraderie of ourselves, together, around a Monday evening table. Merci, Market Table, et au revoir.
————————————
You are reading Artful, a blog/newsletter about arts and culture in the Upper Valley. If you have not yet subscribed, please do. If you like this post, please share the link with your friends and on your social media. Thank you.