Market Table to Reopen on June 5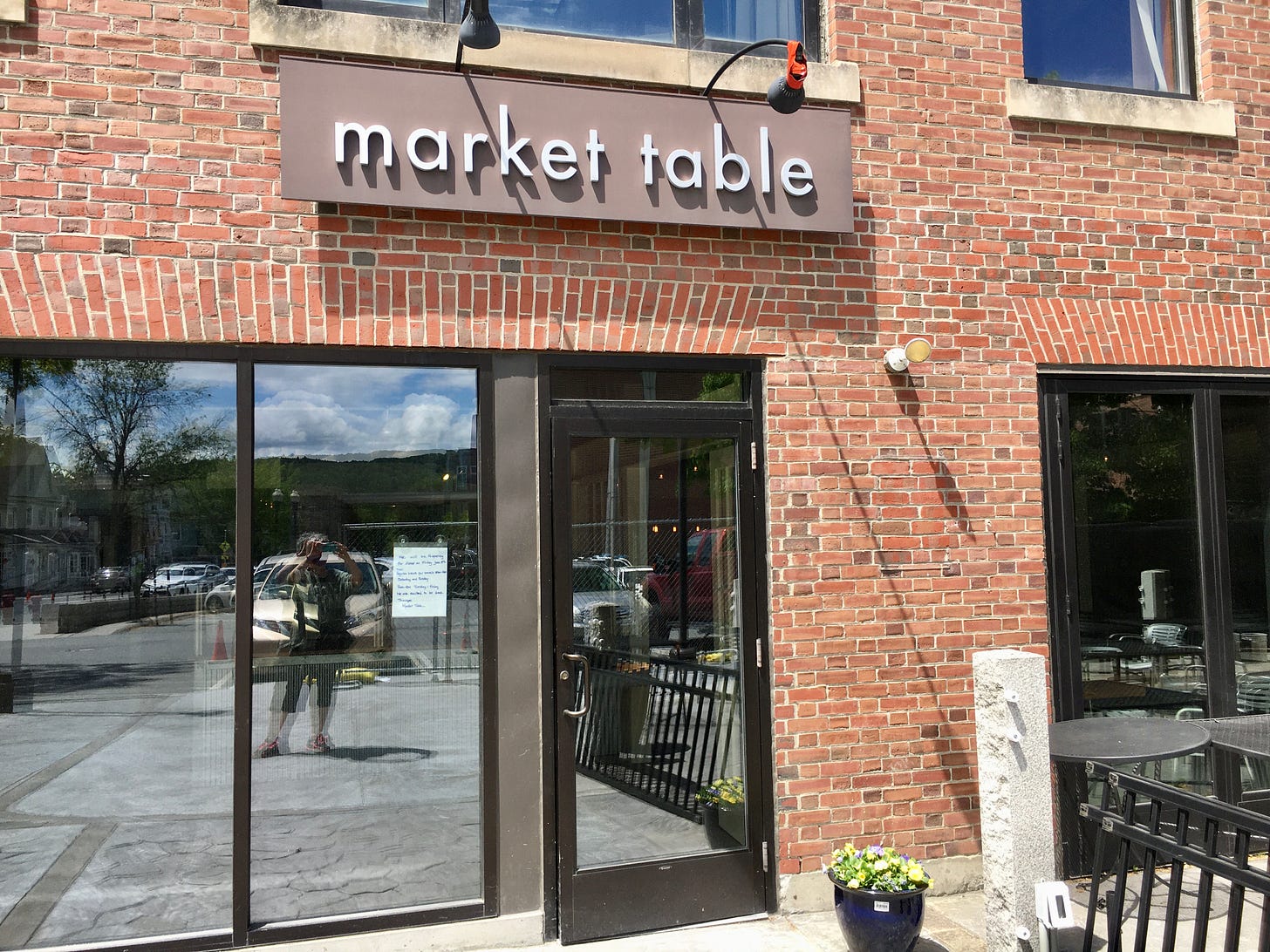 Hanover's Market Table will reopen for dinner on June 5.
Two months ago, I tried, with only moderate success, to keep up with all of the restaurant closings in the Upper Valley. Today, the news is happier—reopenings—but every bit as slippery. Some restaurants are continuing their takeout service with curbside pickup; others have commandeered sidewalks and closed streets to set up tables for outdoor dining. Keep checking here as well as the social media of your favorite spots as each day brings more news.

Market Table closed in March and has been silent until now. A hand-lettered sign in its window reads as follows: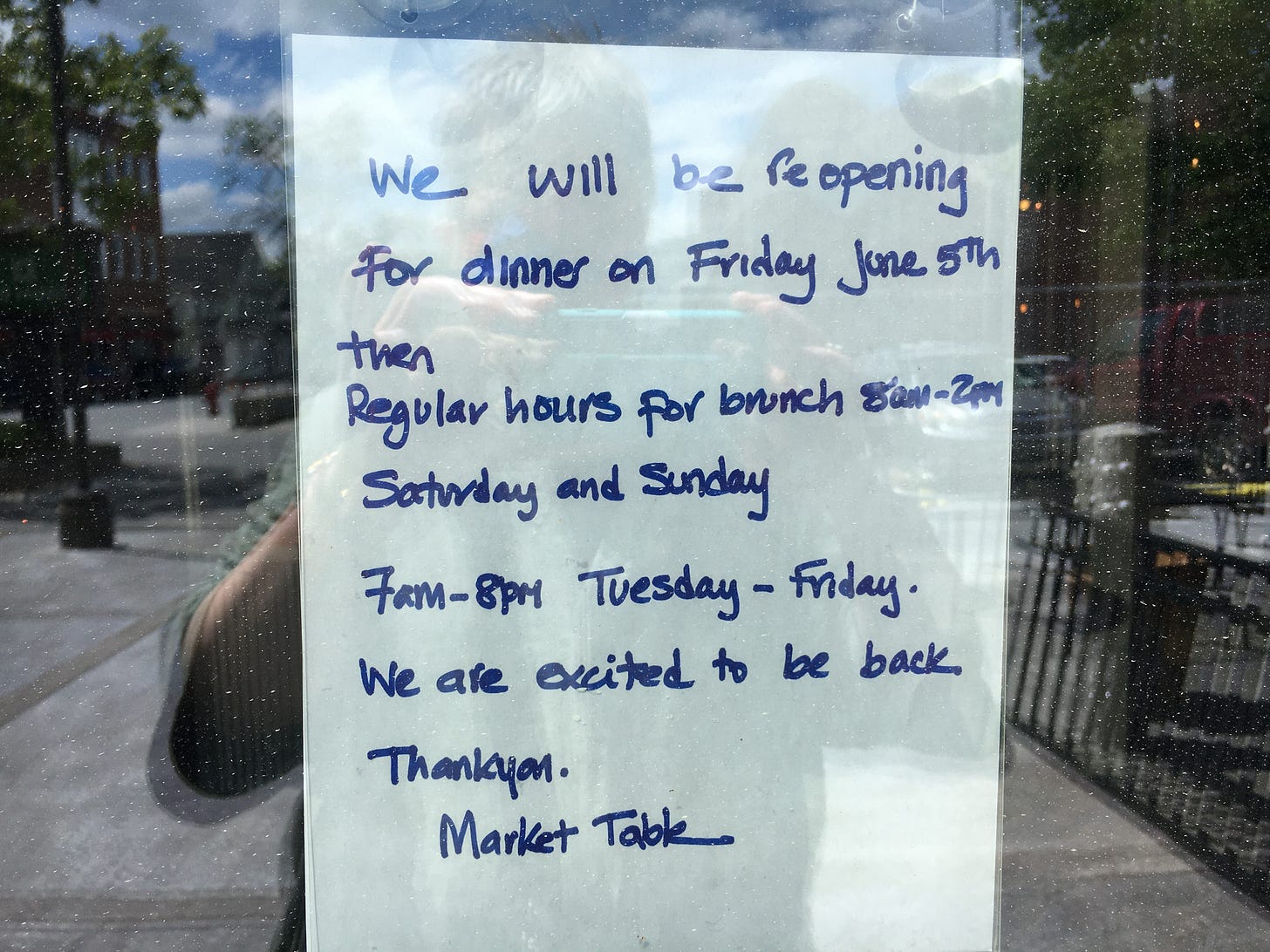 And rumors that Martha's on a Roll food truck (MOAR) is back have now been confirmed. Hungry would-be lunchers were queued up this Friday afternoon at the corner of Lebanon and Hovey Streets (near the high school) in downtown Hanover. MOAR will be at the Rivermill Complex in Lebanon on Tuesdays and at the DHMC Heater Road facility on Wednesdays. Check its Facebook page for hours and menu.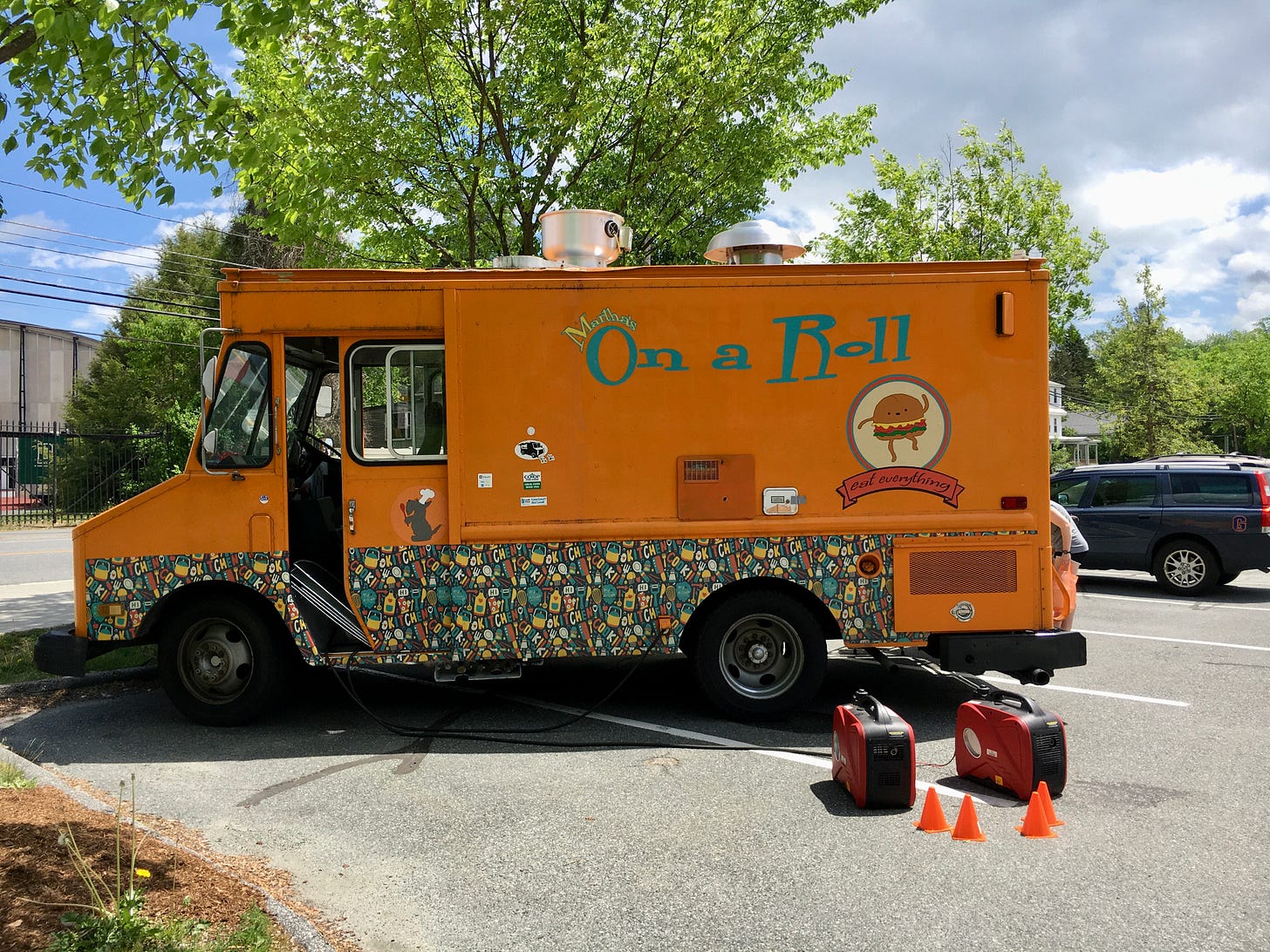 Parking in Hanover has been a subject of perpetual annoyance in recent times. During the Covid-19 shutdown, however, enforcement of parking regulations had been informally suspended. But enforcement will resume as of June 1, as these neon reminders left on car windshields attest.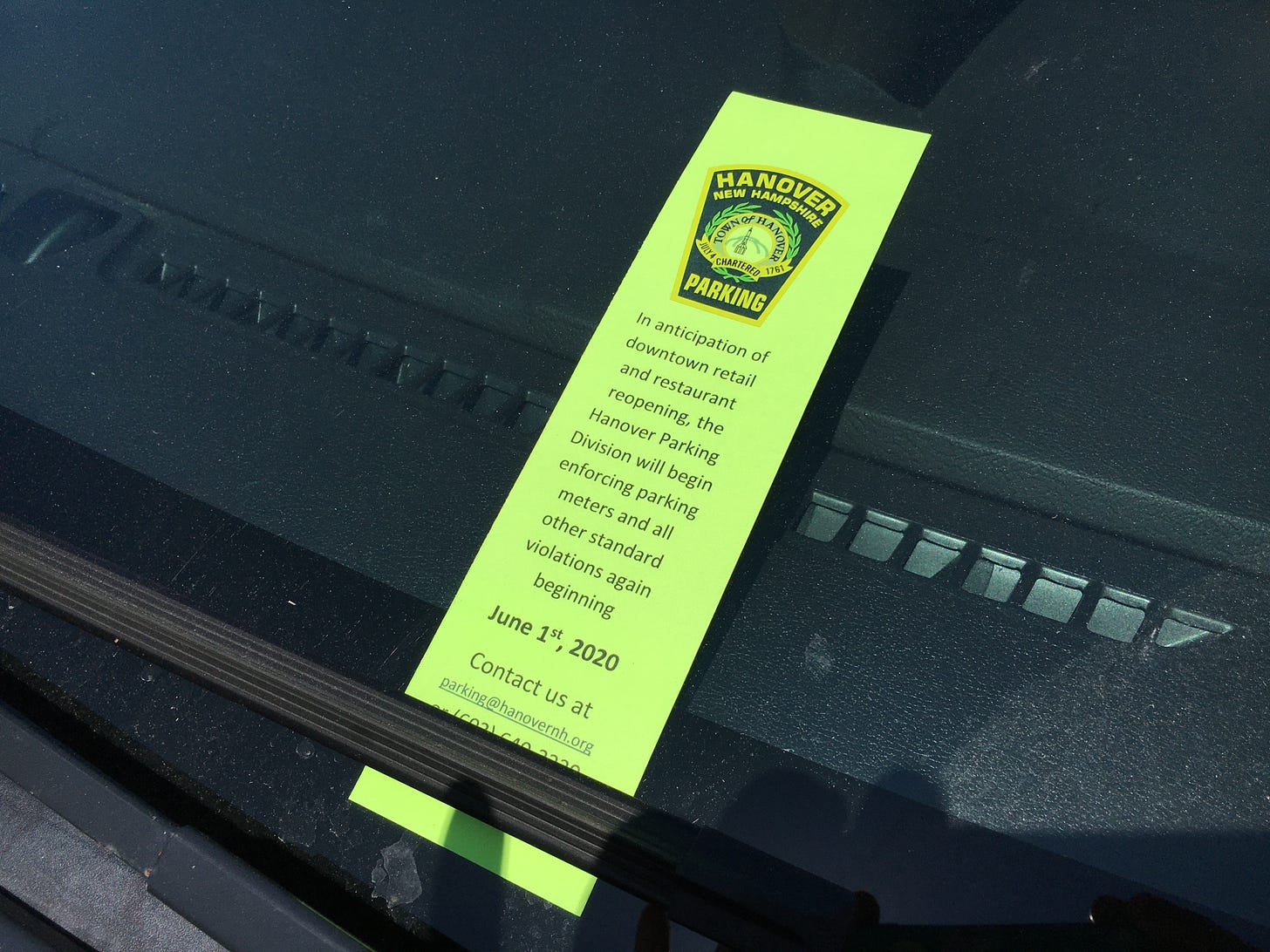 Need something refreshing? An army of blooms stand at attention at the Black Community Center.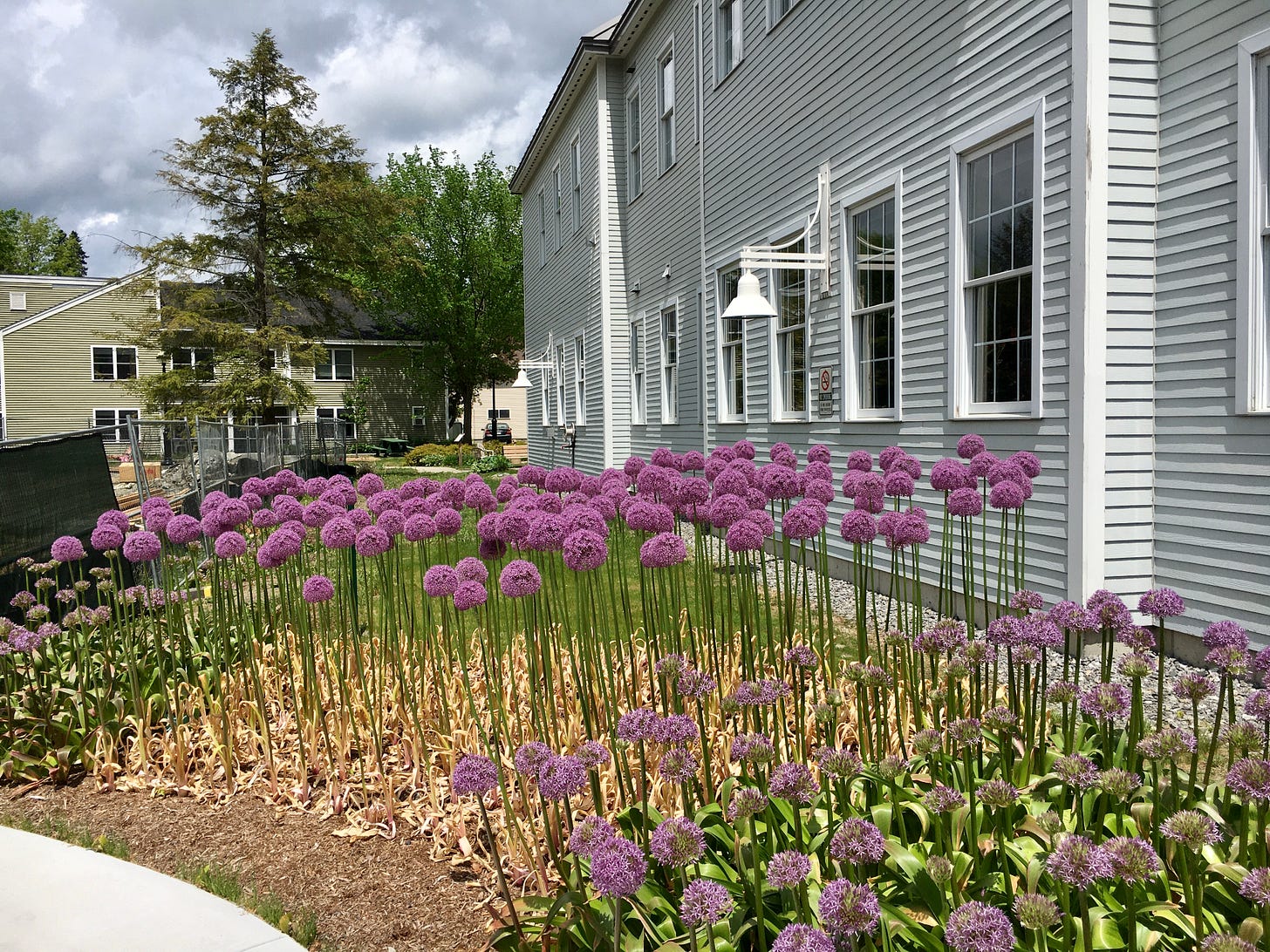 ———————————————-
You are reading Artful, a blog about arts and culture in the Upper Valley. Please sign up if you haven't already, and share this post with your friends. For previously posts, you may want to scroll down to see a few (or more) that readers particularly liked.