Mastering Apps (and Such)
Get Cloosiv.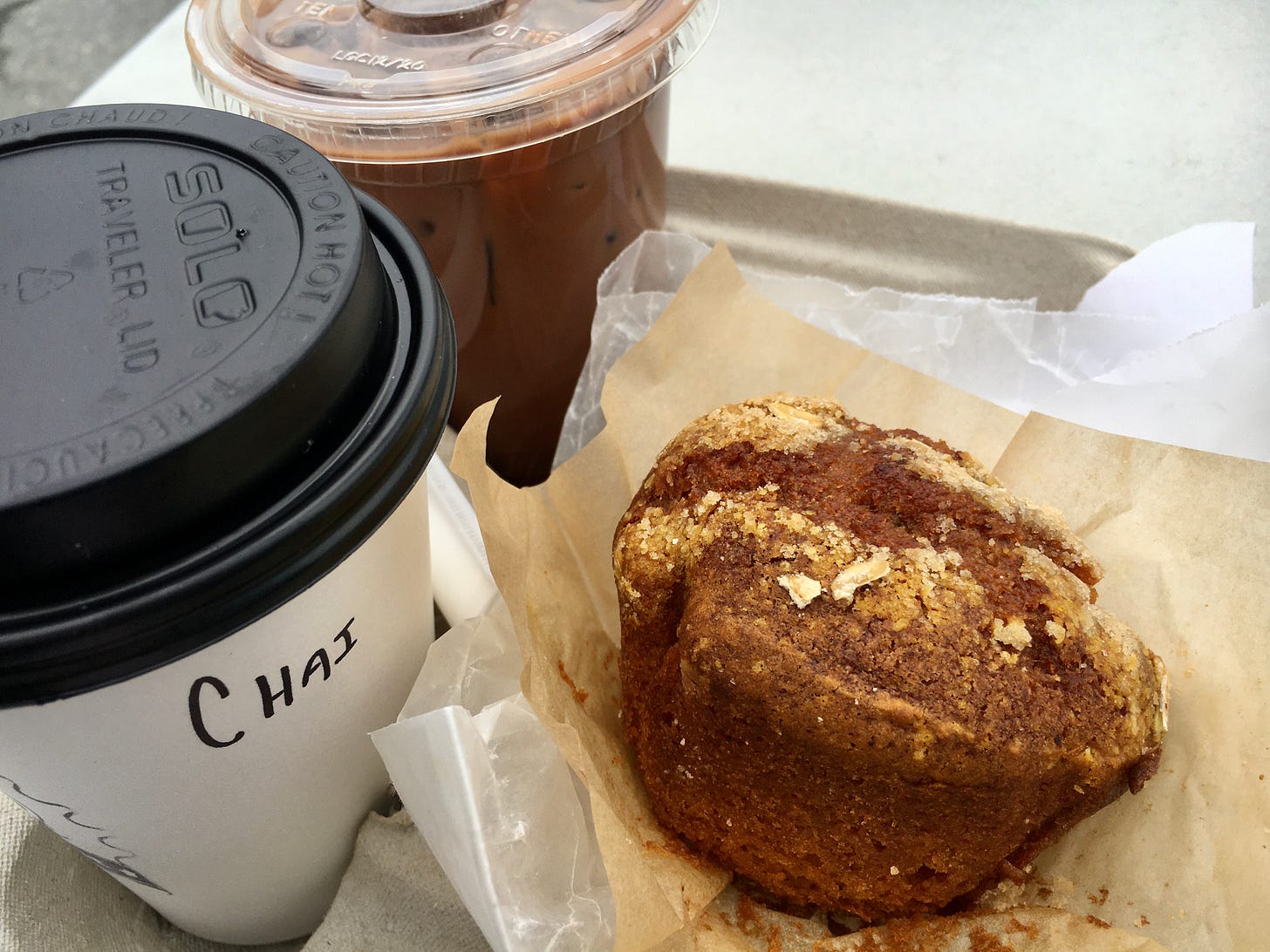 Life's a challenge now, requiring apps, websites, access to Facebook pages, and digital dexterity across devices and genres. (Zoom deserves its own separate post.) They are all like translucent membranes, some clearer than others, that separate us from some aspect of our former lives. If you're able to pierce them by locating this and downloading that, then entering your PIN, just-texted ID number, or a half-forgotten password, something like sunshine awaits on the other side.

We're trying to remember that Piecemeal Pies is open on Fridays, where, as always, unattended children may meet a ghastly fate. We've used Orderspoon to select fruits and veggies that are delivered to our car trunk at the drive-through at Stern's Quality Produce. There is Grubhub, Snackpass. An old-fashioned telephone call will yield pizzas and pastas and a bottle of red from Three Tomatoes. Pim's Thai Orchid is spiffing up its online ordering system, though the existing one has worked fine for us. A neighbor or two favors Instacart for groceries; we are ordering some basics online at the Hanover Co-op and then queueing for pickup at the appointed time. If we happen to physically enter the Lebanon Co-op to shop in person, it feels familiar (except for the masks) and decidedly low-tech.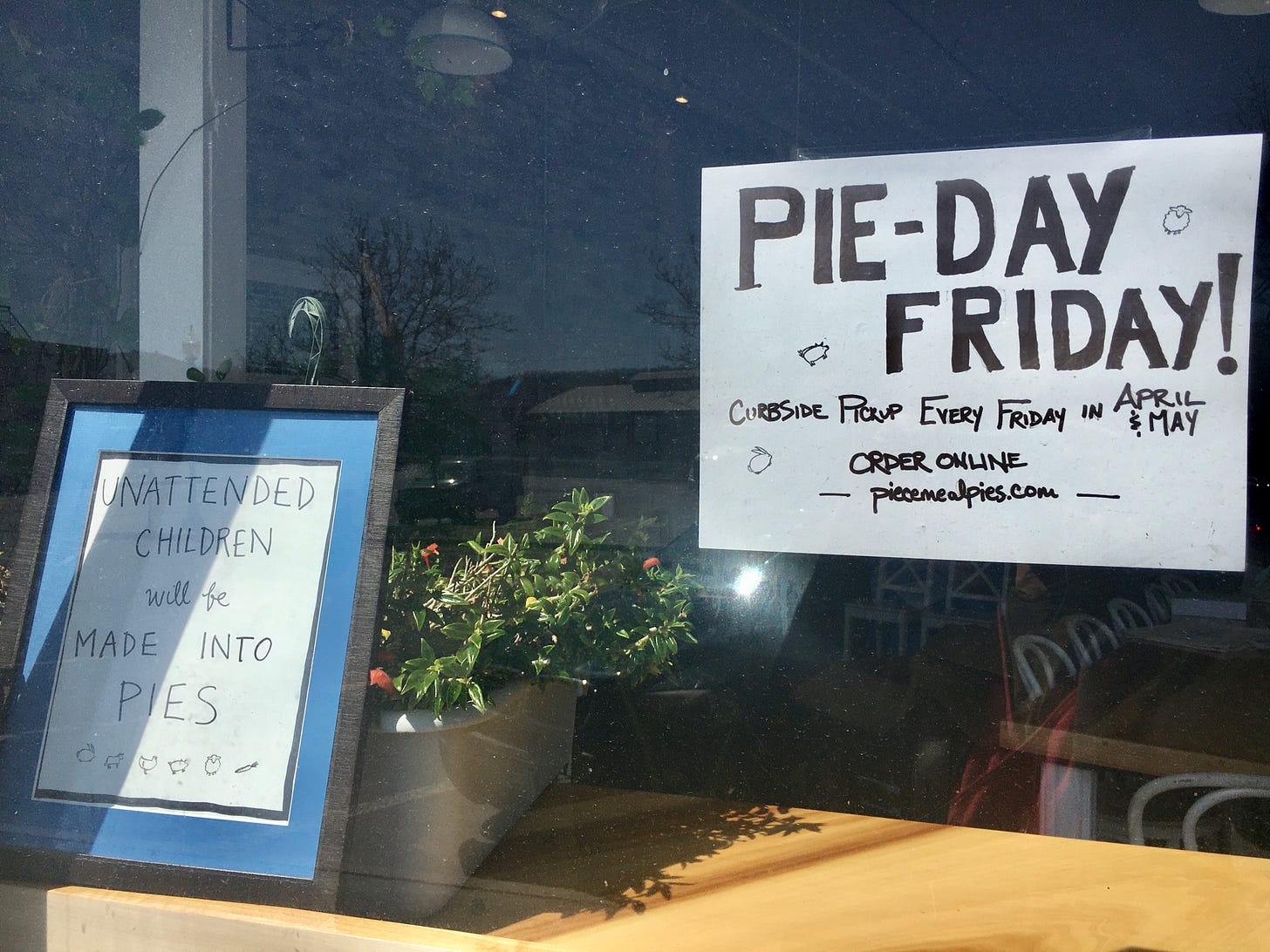 Lucky's Coffee Garage is back. (!!!) We set aside Friday morning for the adventure, which begins by going to its website where you learn that you need to go to the App Store to download Cloosiv, an online ordering vehicle for coffee shops and bakeries. Locate Lucky's on the app, peruse the menu. Select your favorite caffeinated (or non-) beverage, oat milk extra as before. We added a pumpkin muffin. (photo, above). There were breakfast sandwiches but we decided to leave those for another day, a second adventure. We placed our order from inside our car in Lucky's parking lot and exhibited some patience when the app appeared allergic to our credit card. It reconsidered on the second try.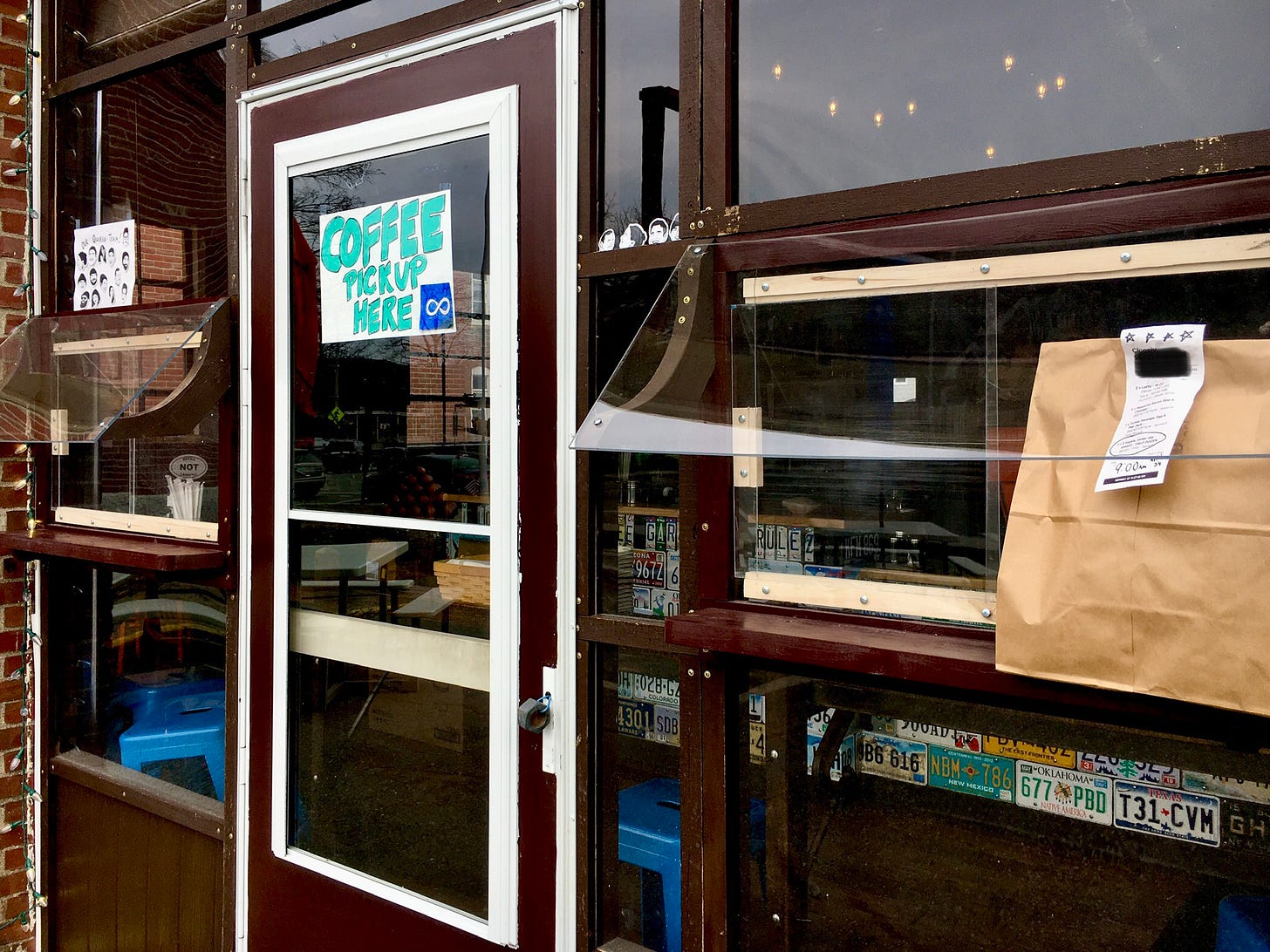 Moments later, magic happened. A smiling Lucky's employee slid back the takeout portal and passed our breakfast through. At least one other order (yours?) sat awaiting pickup in its brown paper bag on the little wooden shelf just outside the window. We ate al fresco, watching the dogs in Colburn Park. Our life, even if mediated through apps and such, goes on. It is more than enough to earn our deep gratitude, even as we wonder along with the rest of the world—how long?
————————————
This is Artful, where I write about arts and culture in the Upper Valley. I'd be thrilled to have you join me by subscribing to this blog and sharing this post with your friends.