New Works Now: When Did We Stop Eating Lunch Together?
And other important questions.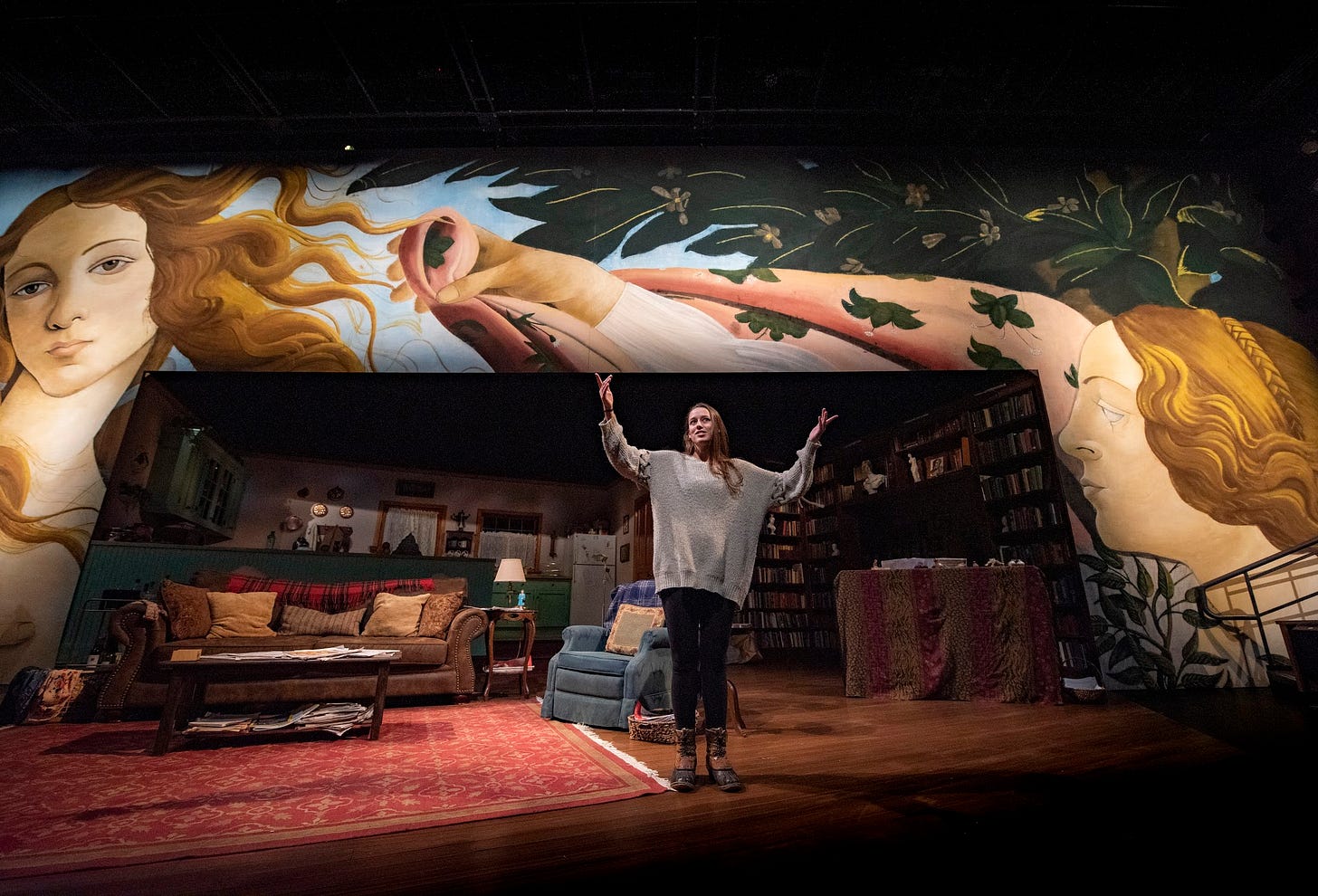 I have a weakness for Thirsty Theater. Tiny plays that pop up in unlikely, improvised spaces, like the new Wolf Tree cocktail bar, or the Upper Valley's savory pie heaven, Piecemeal Pies, both in White River Junction, VT. It's theater that leaves home and comes to you, while you're sipping something cold.
Northern Stage is presenting two 10-minute plays this Friday night, January 10: Dinosaur Woman by Marisa Smith (Northern Stage: Venus Rising & Mad Love) and directed by Jess Chayes, featuring Carol Dunne will occur at Wolf Tree on Friday, January 10 at 6:30 PM and Outside Time, Without Extension by Ben Beckley (Northern Stage Acting: Jordan & King Lear) and directed by Virginia Ogden will be read at Piecemeal Pies on Friday, January 10 at 7:00 PM.  

Thirsty Theater is the younger and decidedly shorter sibling to New Works Now, Northern Stage's annual readings of select new plays. This coming weekend will feature three presentations (scroll down for details), and there are at least that many reasons for getting yourself there:
1) It is topnotch, inventive theater, and it's free. You just need to reserve a seat.
2) You can track a play from its adolescence, and if you're lucky, maybe later to its more mature, ready-for-prime-time iteration. Several fully-staged plays at Northern Stage began in New Works Now. Citrus, which will take the stage later this season, is but one example. Some New Works plays have gone on to off-Broadway theatres in New York City, like Only Yesterday, where, yes, it was a New York Times Critics' Pick.

3) Are you a critic, or long to be? Each reading is followed by an audience talkback, where viewers are invited to kibbitz about what they just saw. What? You're too shy? I've seen the playwrights and directors sit in the audience, watching the audience watch the play. Just your perplexed look or barely-audible groan could make a difference.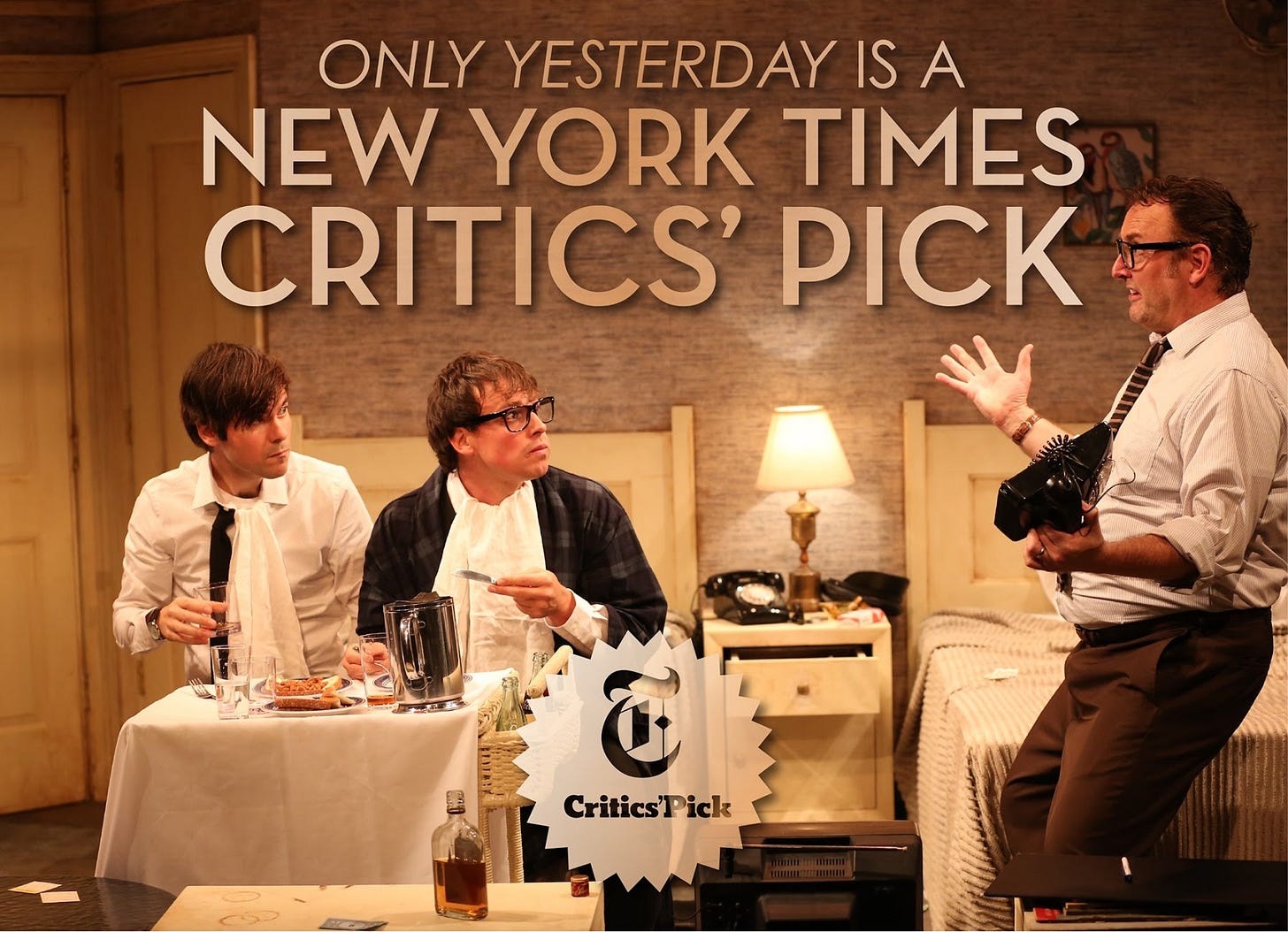 Readings are as follows: 
Friday, January 10, 7:30 PM - Machine Learning by Francisco Mendoza
Directed by Gabriel Vega Weissman
When a cancer diagnosis thrusts his estranged, alcoholic father back into his life, computer scientist Jorge dreams up a nursing app to manage the disease in his stead. As the machine's capabilities grow, it goes from caretaker to part of the family, and Jorge must grapple with his responsibilities as a son — and as a creator. Machine Learning is the winner of the 2019 Neukom Institute Literary Arts Award for Playwriting. 

Saturday, January 11, 2:00 PM - Poor Clare by Chiara Atik 
Directed by Carol Dunne
Clare is just a regular noblewoman living in medieval Italy, trying out hairstyles and waiting to get married. That is, until a man named Francis starts ranting in the courtyard. Chiara Atik's breathlessly funny & powerful new play tells a tale of what happens when your eyes are opened to the injustice of the world around you, and you can't look away. A modern spin on the Middle Ages that couldn't be more timely.
Saturday, January 11, 7:30 PM - I Hope She'll be Okay by Amy Staats
Directed by Jess Chayes
Two old school Senators from opposite parties struggle to have lunch together during the rise of the Tea Party and the demise of the Senator's Dining Room. Meanwhile, a conservative woman and a member of Occupy Wall Street embark on an impromptu road trip. Set in 2010, Amy Staats' smart and warmhearted political comedy about friendship and food asks: when did we stop eating lunch together?
Of the play Chayes says, " We are very excited to have the brilliant Gordon Clapp, star of many Northern Stage productions and NYPD Blue, as one of our two Senators." 
Admission is free, but seats must be reserved through the Northern Stage box office at boxoffice@northernstage.org or (802) 296-7000.

If you like this post on Artful, please sign up to receive the next one, and the ones after that, by hitting the "Sign Up Now" button, if you haven't already. And please share this post with a friend or two. Easy to do—just hit the blue SHARE button, above.


Photos courtesy of Northern Stage. Top photo by Kata Sasvari is of Virginia Ogden at last year's New Works Now.