Northern Stage: Live Theater, Again
A fall production is in the works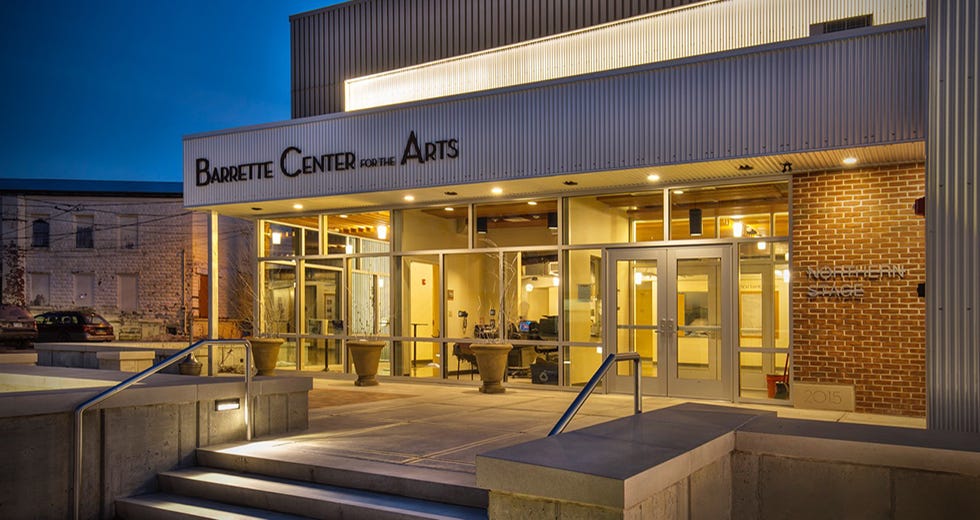 There is still the matter of putting ink to paper, but chances are good that you could find yourself back in the seats at Northern Stage, and soon. Actors' Equity Association has approved a live, in-person production of Stephanie Everett's It's Fine, I'm Fine in the Barrette Center for the Arts this fall. In an email, Northern Stage stated: "We are hopeful that this production will move forward and are in the process of finalizing paperwork with AEA." 

In what it headlined "A pandemic first," The New York Times is reporting that "3 American theaters will do indoor shows," and "The union, Actors' Equity, said it had agreed to allow its members to work on three shows that will run in repertory at the Weathervane Theater in the White Mountains region of New Hampshire, as well as in a one-man show at Music Theater of Connecticut and a one-woman show at Northern Stage in Vermont." (emphasis added)

It's Fine, I'm Fine is the one-woman show, written and performed by Stephanie Everett, who wrote the play as part of her Dartmouth Experiential Term at Northern Stage. It was a fan favorite in Northern Stage's 2018 New Works Now, won the Best Festival Debut at New York's United Solo Festival in 2019, and has been supported by the BOLD Theater Women's Leadership Circle. The play follows Everett as she comes to grips with a new normal after four career-ending concussions as a varsity soccer player at Dartmouth. 

Theaters on and off-Broadway in New York City have remained dark throughout the pandemic, with discussions continuing in the theater community about how and when to bring theater back. Outdoor performances have been favored during this summer. In London, certain indoor performances have been permitted as of mid-August. In contemplating how to "get it right," many theaters are thinking of plays with only one or two cast members who can socially distance from each other on stage and from the audience.

Northern Stage is planning to implement the following safety precautions to ensure the experience is as safe as possible for their artists and audience:

Upgrade of HVAC system including finer filters installed for all spaces

Everyone will be masked at all times except the actor who will remain 16 feet away from all other humans at all times

Health screenings and temperature checks will be mandatory for everyone entering the facility at all times

Social distancing will be enforced and audience capacity will be limited based on Vermont state regulations

Hand sanitizer will be available and hand washing encouraged while onsite

————————————-

You're reading Artful, a blog about arts and culture in the Upper Valley. Hang in here with me and sign up to receive a notice in your inbox each time I post something new. And be sure to share with your friends on social media.