Outings, or How We're Coping
Claremont Spice is destination shopping.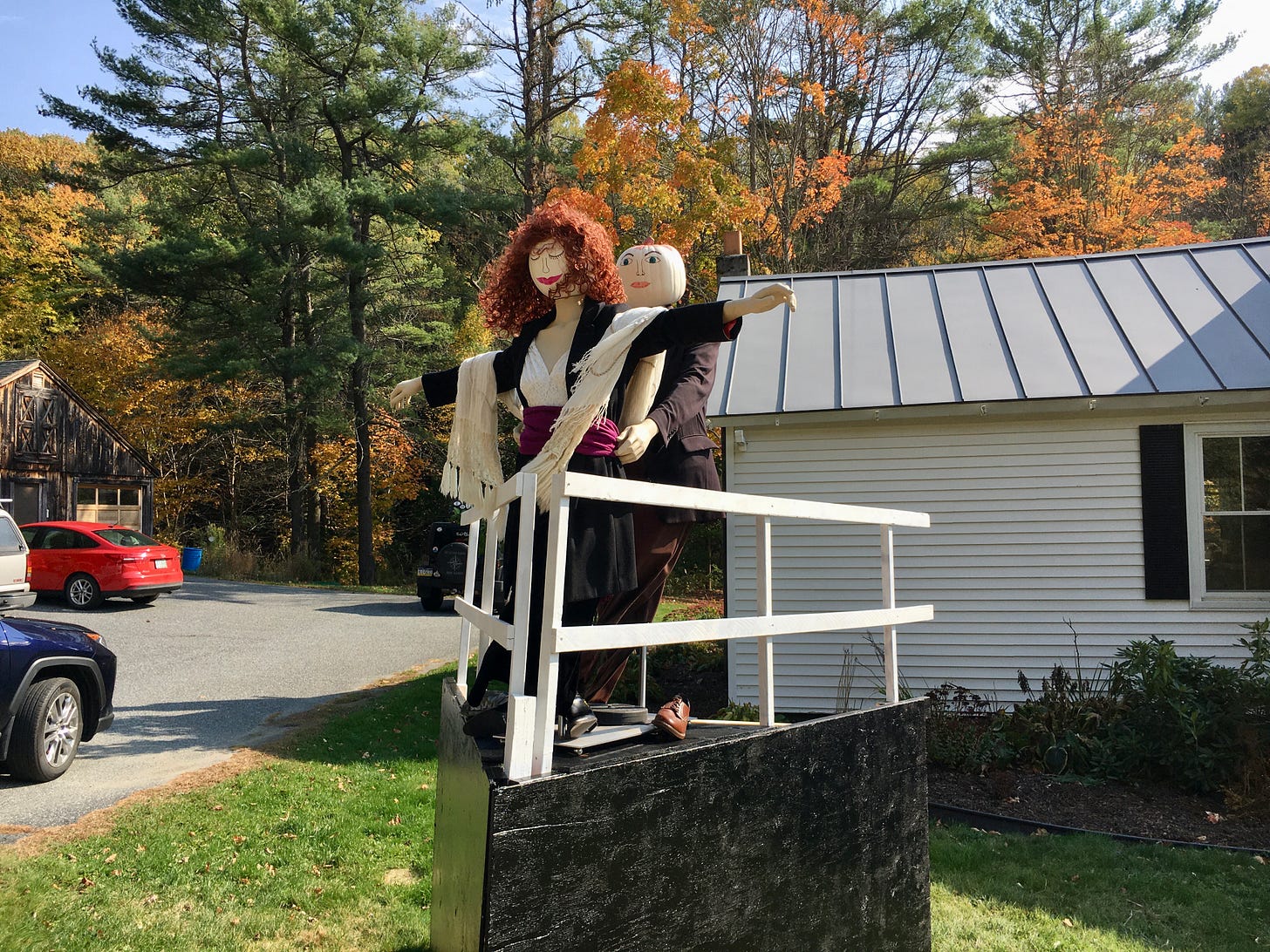 A few days a week, my husband and I launch ourselves from the comfortable couch in our ever more familiar living room, spurred by the love of autumn and the dread of winter. We're getting out while we can.
Saturday's "outing" as we call these genteel escapes was a trip from Lebanon through Meriden and Plainfield en route to Claremont Spice and Dry Goods. Pumpkin-headed creatures abound on Route 120 South (photo, below, and note the cat in the carved pumpkin to the right), and none more inspired than Jack cradling Rose on the deck of the Titanic before the iceberg shot everything to hell (photo, above).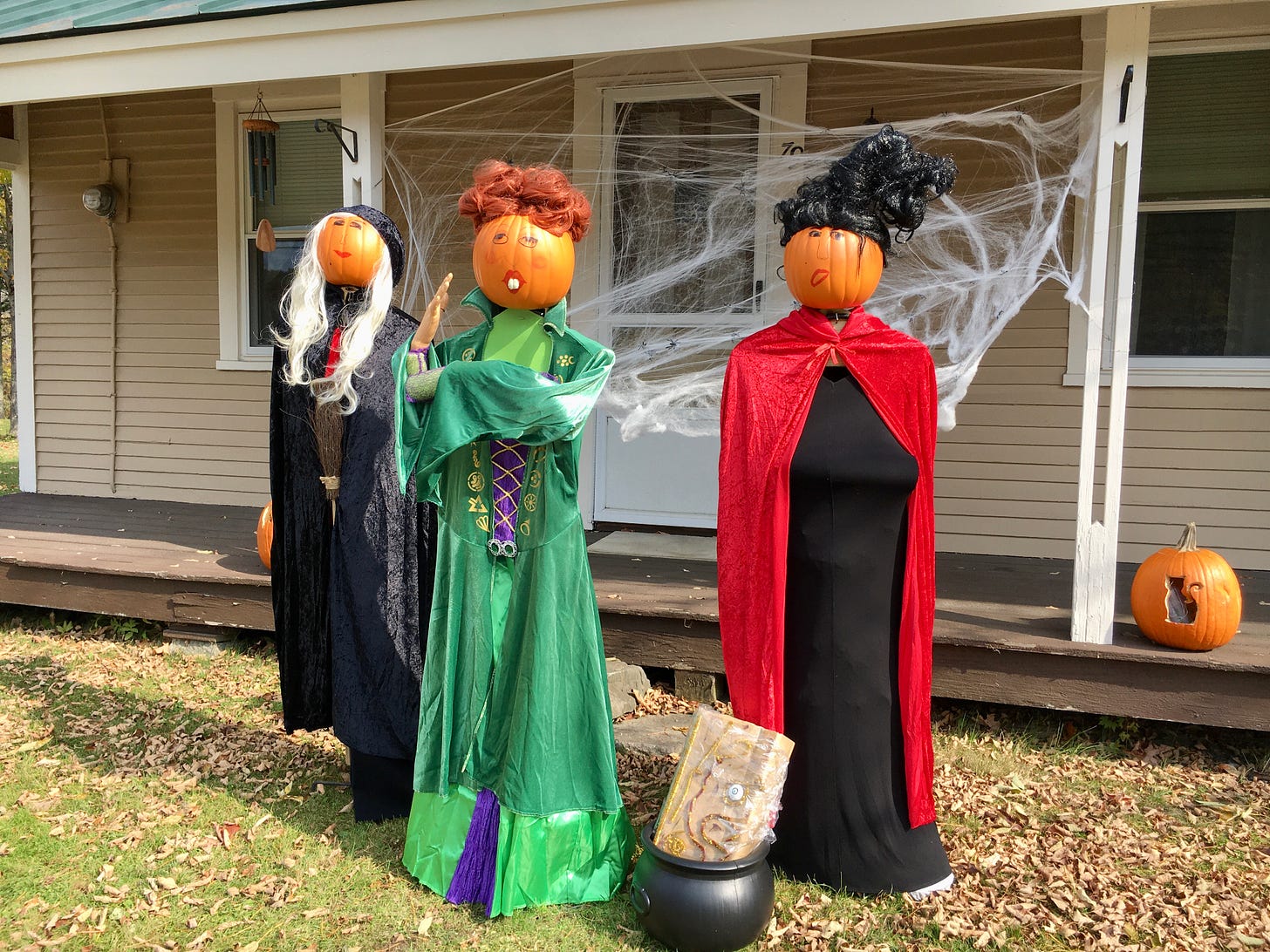 Our destination, Claremont Spice, is everything you'd want it to be. Both owners, Ben Nelson and Chiara Tosi-Nelson, were on hand to explain how they organize their immaculate shelves of over 200 spices "from Aleppo pepper to za'tar," coffees, and other speciality food items like boiled cider, real kaffir lime leaves, and anchovy paste. I spotted an Ottolenghi (I am cooking my way through his Simple) among a handful of cookbooks. They know their inventory; Chiara can explain, for example, how and why they roast their Persian lime powder, and how to use it. Due to COVID, the sample jars into which you once could stick your nose for an exploratory sniff are gone, alas. We hauled a motherlode of spices packaged in trim brown envelopes to the car. You may want to shop for yourself and give a thought to Claremont Spice for housewarming or holiday gifts.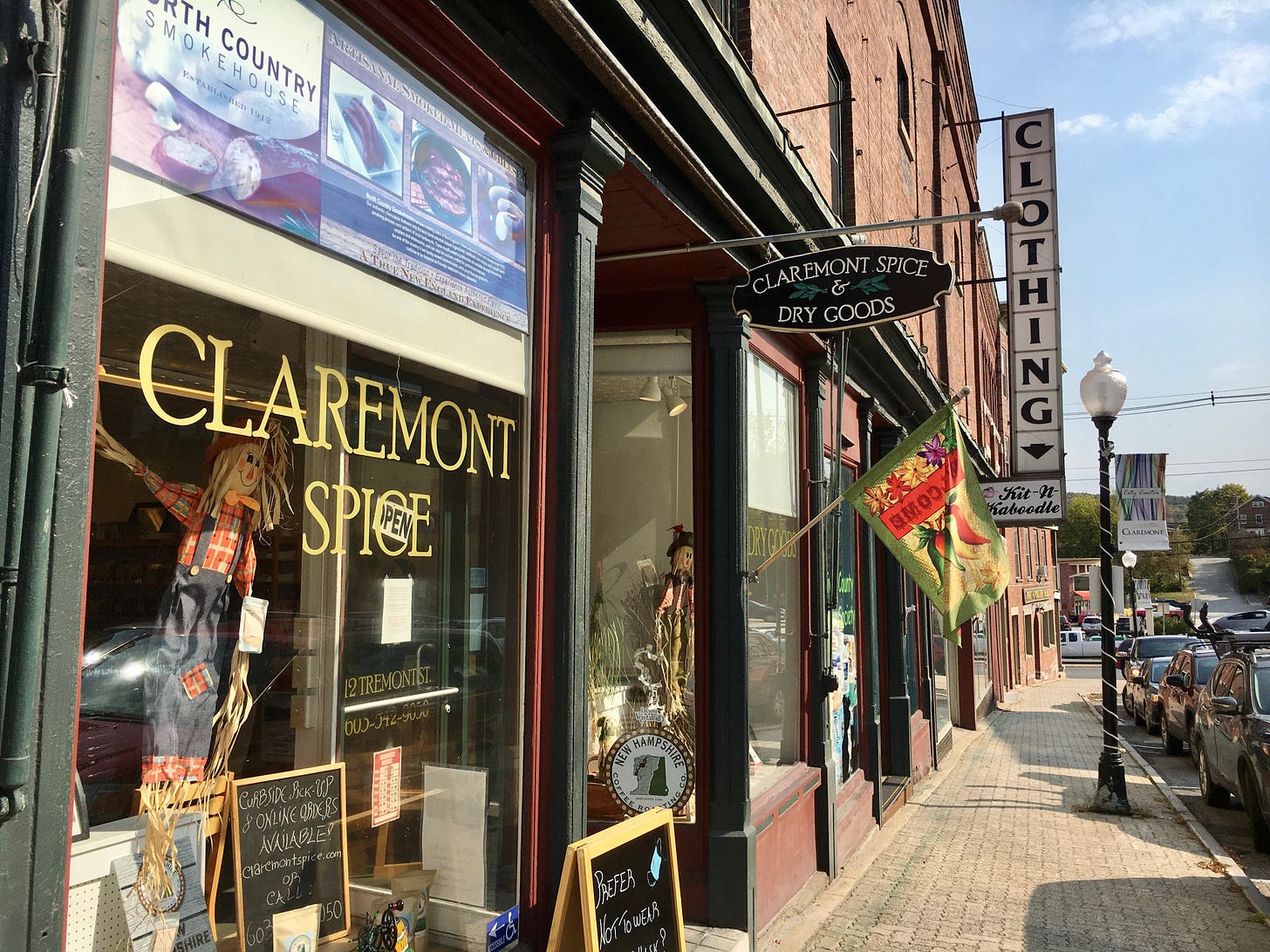 Few outings are complete without lunch. We sat outside at some plain white tables at Au Jus on Windsor's Main Street with a view of passing dog walkers and the town's iconic old diner, splitting a nice burger topped with brisket and cheese. It made me want return to focus on that (root beer marinated) brisket.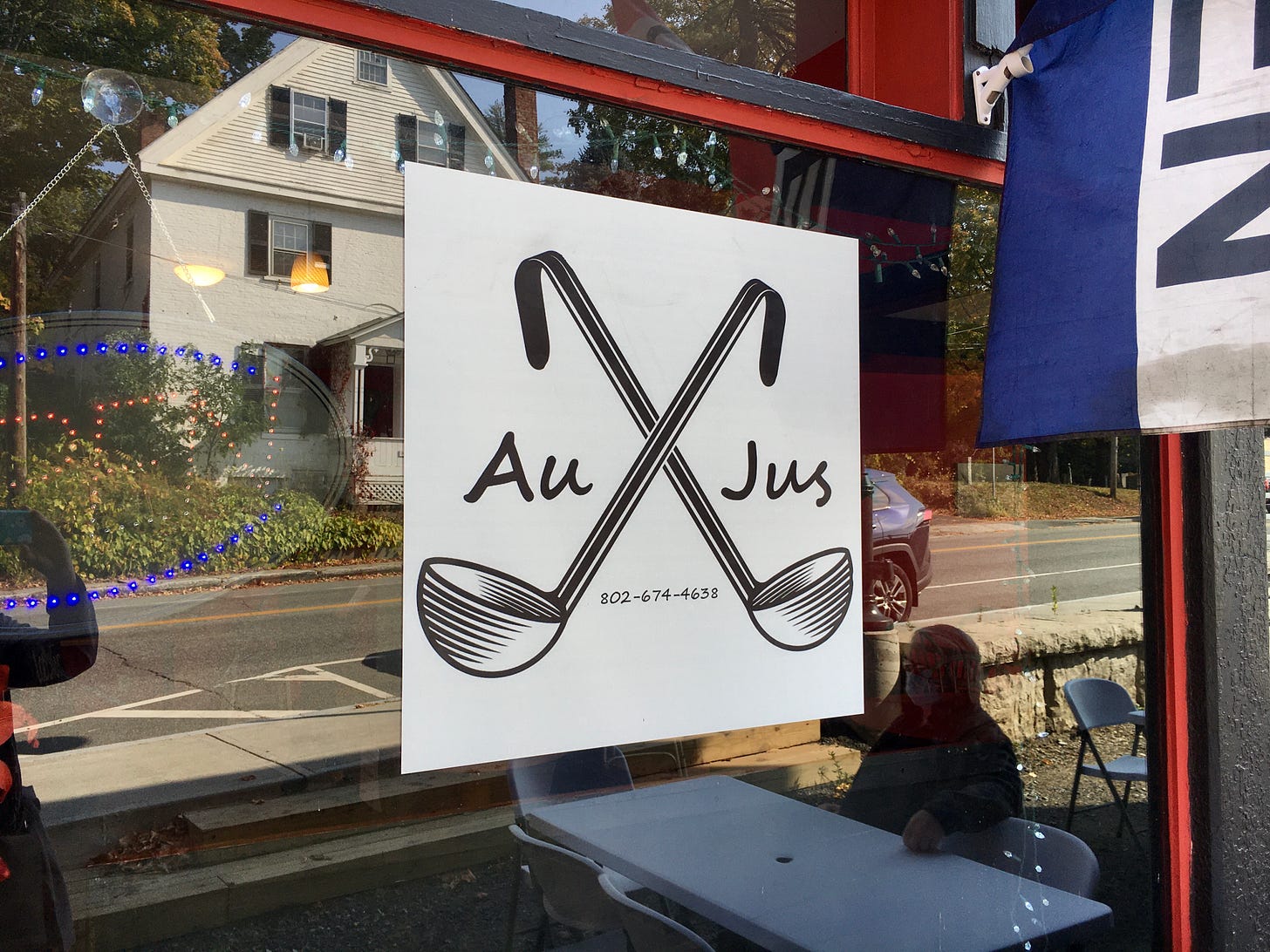 This morning, Daybreak is promising sun and a mid-50 degree high this afternoon. Winter isn't here, yet. Until then, maybe we'll see you on the road.
———————————————
You are reading Artful, a blog/newsletter about arts and culture in the Upper Valley. If you have not yet subscribed, please do. If you like this post, please share the link with your friends and on your social media. Thank you.