Purple Hair: Make It Happen
#Upper Valley Humane Society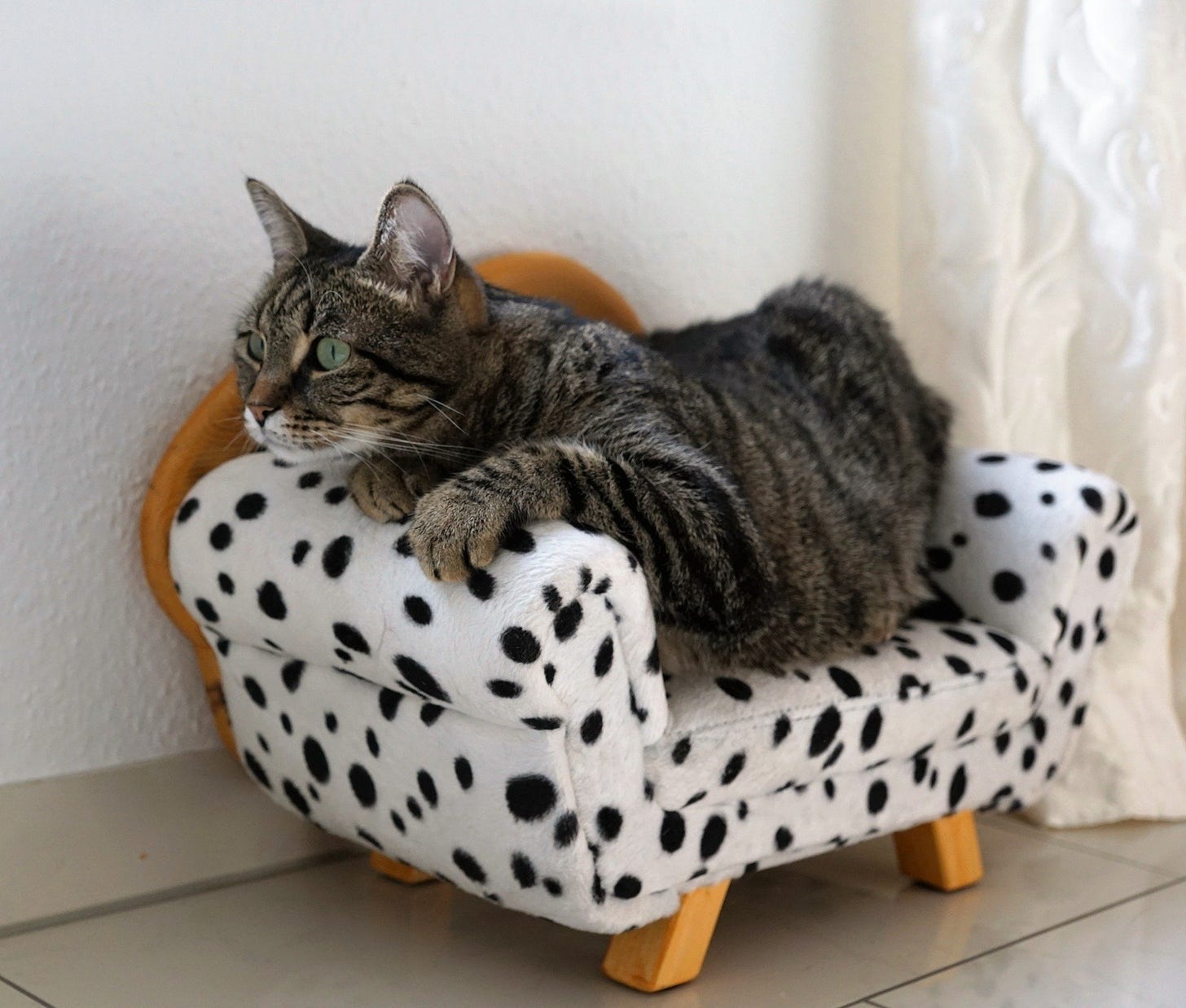 Nikki Grimes will absolutely do it. She's holding a box of Midnight Amethyst hair dye and she's just waiting for the moment when your donation pushes the Upper Valley Humane Society over its fundraising goal of $15,000 by the end of April. When that happens, she has promised to dye her hair bright purple and provide photos as proof. Let's not miss this rare opportunity.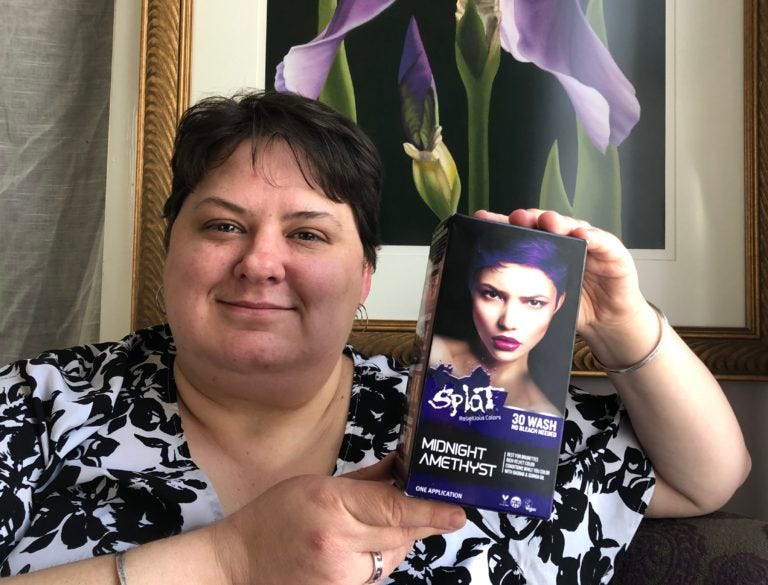 Grimes has been the Executive Director of the UVHS for the past three years. She's Upper Valley homegrown, having lived her early years in Springfield VT where she "spent many summer days playing with all the neighborhood pets who congregated in the field" behind her house. She later moved to Norwich and attended the Dresden schools. A scholarship from the Norwich Women's Club helped to fund her education, for which she says she remains grateful.
Below are excerpts from our online conversation about how the UVHS is doing during this time of pandemic and isolation. We're talking about hair dye, "no fear" colors for animals, and the role of compassion in Grimes's personal and professional life.
Getting right to the purple hair. How did this challenge come about and how will living with purple hair change your life?

Ah, yes, purple hair!  This sort of started as a joke but it turns out the joke's on me!  

UVHS needs to raise funds to cover lost revenue. During this time of social distancing, much of our work ground to a halt and along with it, our income. Adoptions have been on hold for about a month and we canceled two spay/neuter clinics and a rabies clinic. All of these help sustain UVHS.

Looking to make up some of that lost revenue, I wanted to do a fundraiser that was FUN. A fun-raiser, if you will. I jokingly threw out this idea to my staff because purple is our branded color. I really thought they would laugh and move on. Instead, they were ecstatic! So here we are - the joke's on me!
[For more information about HOW TO DONATE, click here:  uvhs.org/purple]
In your latest Facebook video, you mentioned that dog kennels are being repainted in a "no fear" color. Can you tell me a little more about this?

At UVHS, compassion and kindness are core values. Our work is guided by the wish that all beings be free of suffering. Whenever we design a program, a space, really anything we do, we ask whether there is a way to extend more compassion. Some colors that humans find enjoyable are actually unpleasant for animals - sometimes dull and sometimes worse, they are jarring. There is quite a bit of information that points to blues, greens, and purples being best for the visual spectrums of dogs and cats. As we looked to paint the kennels (photo below), we sought guidance about color choices that would reduce unnecessary stress on the animals while also promoting calm.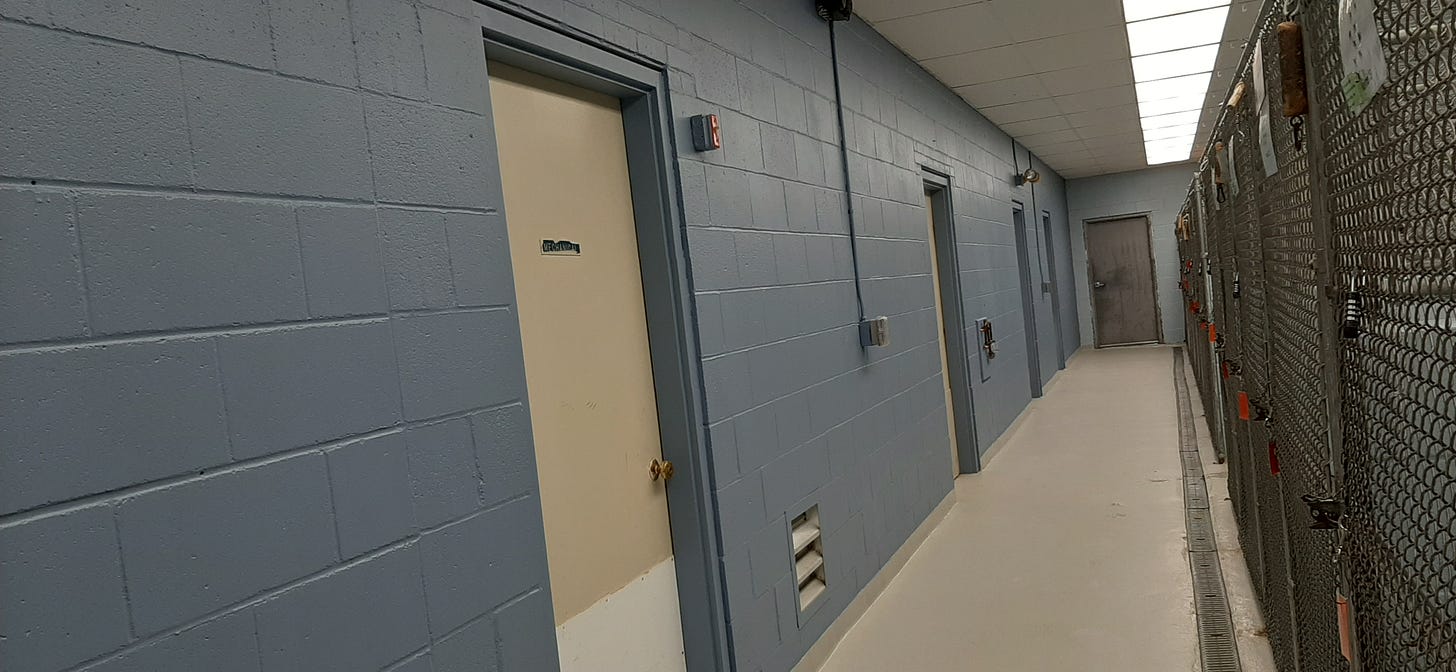 Are there any animals at the shelter now? How many are being fostered?

As we entered the shelter-in-place phase of the pandemic, the best national guidance was to "clear our shelters" with a focus on moving as many animals into foster homes as possible.

There were a number of reasons for this. One is that shelters tend to run on such incredibly lean staffing that if more than a few staff members become ill, there will not be enough humans to care for them. This is certainly true at UVHS.

Thanks to our wonderful community, 35 animals are currently in foster care across the Upper Valley. Right now there are just 3-5 animals at the shelter. Our team is hard at work developing protocols for a new adoption process that will preserve physical distance. This will include virtual meet-and-greets, likely by Zoom meeting. We know the animals are having a great time in their foster homes but we also want to help them get to their permanent families.
For World Book Day (in the same Facebook video), you held up a copy of a book about compassion by the Dalai Lama. Can you say something more about how compassion plays a role in your life and/or work?

Practicing compassion is a process that evolves as I do. Though this evolution makes it a malleable thing, it is also foundational and unmoving. It is strong and stable. It is the core of who I have been for longer than I can say. 

Compassion asks us to go beyond empathy. Beyond kindness, even. Compassion asks us to approach suffering with an open heart, to develop the wish that all beings are free from suffering. 

Compassion is easy to apply this to the animals - of course we want them to be free of suffering - but compassion asks us to extend ourselves beyond puppies and kittens and the sweet things in life.

On days that I can maintain a mindful equanimity, I remember to ask myself, "Will this choice add to the suffering of the world or help to dispel misery?" In this way, compassion is a solid, foundational, and guiding principle.
———————————
This is Artful, where I write about arts and culture in the Upper Valley. If you haven't done so already, I'd be grateful to have you sign up as a subscriber (still free, no spam). You'll get each new post in your inbox. And if you like what you're reading, please share this blog with the people you love or feel kindly toward.