Rachel Maddow at Babes Bar, Sort Of
And a Modest Grand Opening for Still North.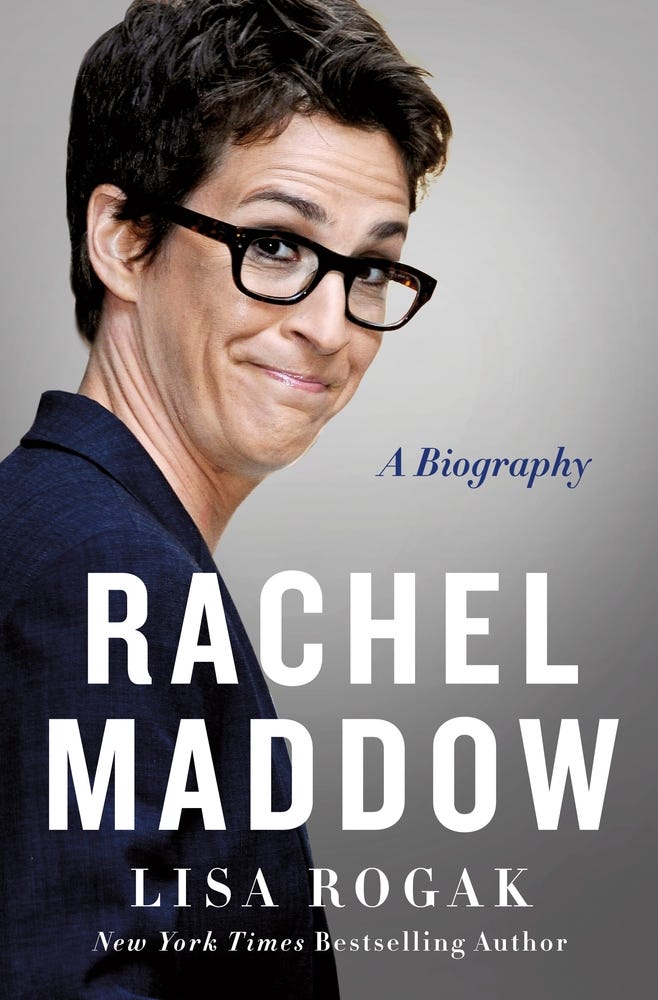 It's an Upper Valley cultural trinity and then some: New York Times bestselling author (and local resident) Lisa Rogak joins with Babes Bar in Bethel, VT, and the state's oldest indie bookstore, Yankee Bookshop of Woodstock. And Rachel Maddow? Okay, she's actually a life-sized cardboard cutout you can take selfies with, and the face on the cover of Rogak's new biography, Rachel Maddow. The author plans to sign books, and with a nod toward Maddow's fondness for classic cocktails, to preside over a few mixed drinks at Babes Bar on Sunday, February 16, 2020 at 4:00 pm. She hopes you'll join her.

Lisa Rogak is the author of numerous books, including And Nothing But the Truthiness: The Rise (and Further Rise) of Stephen Colbert. She is the editor of the New York Times bestseller Barack Obama in His Own Words and author of Angry Optimist: The Life and Times of Jon Stewart. She now makes her home in Enfield, NH " . . . because I was living in New York City and it was time to leave. I had visited the Upper Valley previously and it checked all the boxes." Work and life here are satisfying, and allows Rogak her daily meditation of being outdoors:
I always marvel about the arts community here — so/too many choices some days . . . . but it's also a fantastic place for a somewhat reclusive writer to live because I'm able to get so much work done. Plus it's so beautiful . . .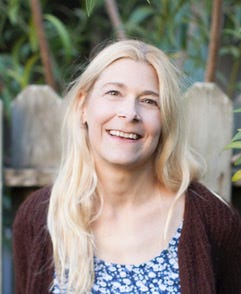 Asked about whether there was a specific fact she learned about the MSNBC host, Rogak replied that she often finds similarities between her subjects and herself, like her and Stephen Colbert's loss of a parent at a young age. In studying Maddow, she found that "we both are paper monsters and go way overboard with our research."
Babes Bar is a relative newcomer to Bethel, located in an old train depot at 221 Main Street and named after the fictional Babe the Blue Ox. Its website thumbnail reads: "Babes Bar brings excellent cocktails, an extensive liquor selection, midwest fare, and $2.50 Miller High Life Drafts. Coupled with a 2nd floor reading library, a kids corner, and a back patio just off of the White River, Babes offers something for everyone." Wait, what? Can't believe I have not yet gotten myself to visit a bar with a reading library.
Bring your camera and a thirst for a classic cocktail to Babes on February 16 to chat with Lisa about this one-and-only biography of Rachel Maddow. Copies will be for sale on site.
On another bookish note, Still North Books and Bar at 3 Allen Street in Hanover NH has announced its "Modest Grand Opening" on Saturday, February 15 at 7:00 pm. It will feature The Art of Lying: A Celebration of Storytelling with Peter Orner and Ricardo Siri, a previously postponed presentation in association with Literary North. Music by the charmingly monikered Tiny Top Hats.
(Photos of Maddow bio, top, and author Lisa Rogak, above, courtesy of Lisa Rogak.)
—————————
This is Artful. Don't want to miss future posts? Sign up to be the first to receive them, and in your own inbox. Like what you see? Please share by hitting the button below.