Read, Cook, Love
Book launches by local authors Picoult, Wolfe and McCloskey, Penny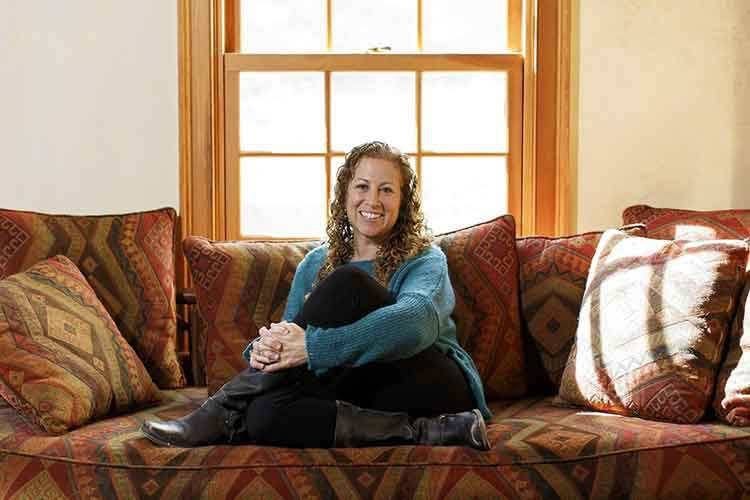 READ: True to her Upper Valley roots, internationally known author Jodi Picoult is launching her new novel, The Book of Two Ways, with a virtual event via the Norwich Bookstore on Tuesday, September 22 at 8:00 p.m. In a conversation with Brit Bennett, Picoult "will discuss her inspiration for the novel, her experience researching ancient Egypt and archeology, what it's been like adjusting her writing routine in our strange new world, and much more."

Picoult recently gave a shout-out to the Norwich Bookstore and Still North Books and Bar for their indie spirit and support of local writers. In a letter to the Valley News, she opined that virtual book events are, and need to be, only a temporary solution; the loss of sale of the actual books hurts authors and bookstores alike. She cited the example of a Zoom tour event for bestselling-author Erik Larson (Devil in the White City, and more recently, his portrait of Winston Churchill in The Splendid and the Vile), that garnered 1,000 attendees but resulted in the sale of only 6 books.

For now, however, it's the best we've got and all of us—writers, readers, and bookstores—are grateful. Tickets to Picoult's Zoom presentation on September 22 can be obtained for $35 for a signed copy of the book through Norwich Bookstore and perhaps the chance to star on Zoom by asking an on-camera question. Details here.
COOK: Also on September 22, at 7:00 p.m., two Upper Valley authors, Heather Wolfe and Jaynie McCloskey are talking food with the launch of a new cookbook whose title says it all: Sustainable Kitchen: Recipes and Inspiration for Plant-Based, Planet-Conscious Meals.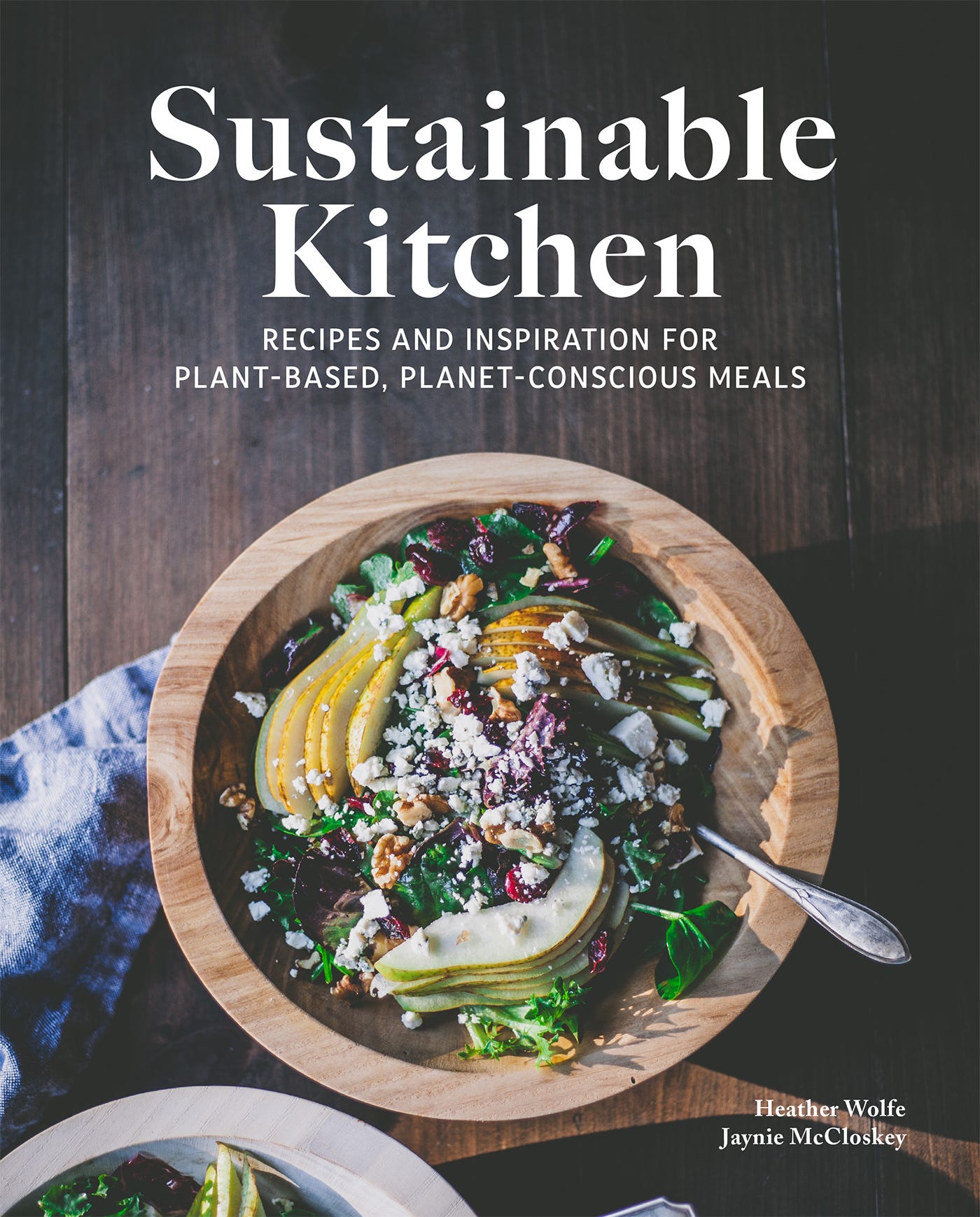 "The science is so strong, the body of evidence so significant in support of plant-based eating for the health of both people and planet. Our job in this book was to create nutritionally balanced recipes that are easy and enjoyable to cook, while also making it delicious and desirable to eat a plant-based diet," say Wolfe and McCloskey.
Send an e-mail to programs@normanwilliams.org to receive an invitation to attend on Zoom.
LOVE, and intrigue, in the City of Light: Renowned and beloved writer Louise Penny loosely qualifies as a local author as her hometown of Knowlton lies just slightly north of the border in Quebec's Eastern Townships. Moreover, if like me you're an incurable reader of her Armand Gamache series, you've already spent a significant part of your years living in the fictional village of Three Pines.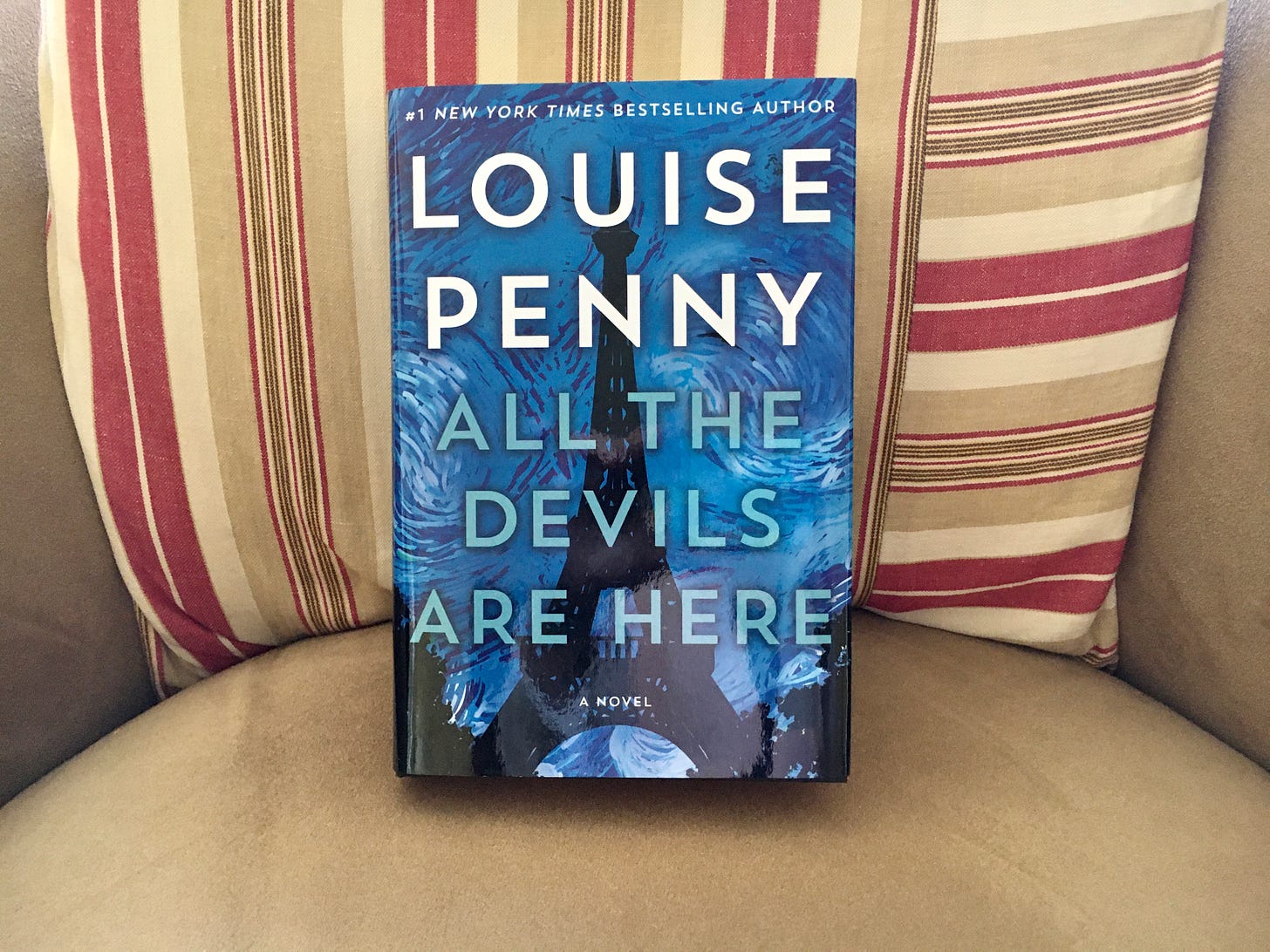 Penny's latest book, All The Devils Are Here, hits so many spots, not the least of which is the itch to be somewhere other than home, and in particular, the one place in the world for which I will risk air travel as soon as possible. It's a family reunion for the Gamache family in . . . Paris (!), where Armand awaits the birth of a grandchild and tries to patch up a mysterious rift with his son Daniel.

Of course there's a murder or two, and frankly, in the way of those mysteries where everyone is not who they seem, I got just a little lost in the plot at times. Who cares? The Saint-Germain and Marais quartiers breathe in vivid detail that could have been written only by someone who loves the city and has trod those very cobblestones. And the story begins in the garden of the Musee ("The Gates of Hell") Rodin, where once upon time, a young Armand considered proposing to his sweetheart, Reine-Marie.
Just recently released, the book is available everywhere. Make a bookseller's day and buy local at Still North Books and Bar or The Norwich Bookstore.

(Photo, top, of Jodi Picoult, courtesy of Jodi Picoult; photo, center, courtesy of Norman Williams Public Library in Woodstock, VT; photo, bottom, by Susan B. Apel)

————————-
You are reading Artful, a blog/newsletter about arts and culture in the Upper Valley. If you have not yet subscribed, please do. If you like this post, please share the link with your friends and on your social media. Thank you.