Shall We Dance?
At the Junction.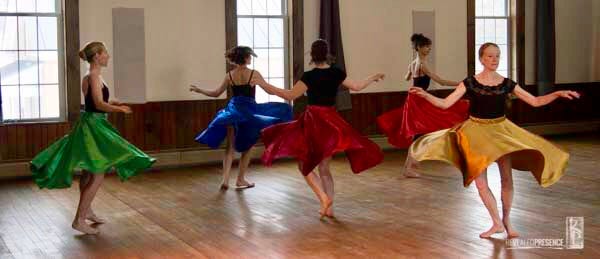 The answer is: dance.

The question? What does White River Junction need, now that it's the center of live theater in the Upper Valley and home to the area's best restaurants? How about the first annual Junction Dance Festival, scheduled for August 28 and 29, 2020?

The festival is the brainchild of dancer and choreographer Elizabeth Kurylo, and will fill downtown White River Junction with formal and informal dance performances for two days. Here is how Kurylo describes what will happen:
The Junction Dance Festival will offer a unique platform where Upper Valley dance artists can share their talents and at the same time expose new audiences and dance lovers to a variety of dance experiences. Outside of major urban areas, there are few opportunities for audiences to experience dance in its rich variety. Dance performances are most often imported from big US cities or from abroad; therefore, few people have a chance to see what's being done locally by their own resident artists. Through the Junction Dance Festival, the public will have unique opportunities to meet local dance artists, move and experience different kinds of dance first-hand and deepen their awareness of dance and its many facets—including ballet, modern dance, jazz, ethnic, square dance, contradance, folk and improvisation.
Are you a dancer with a yen to perform? Go to the festival website for additional information and an application.

Meanwhile, nothing stops me in my non-dancing (alas) tracks like dance videos. In trying to come up with just one to include in this post, I watched dozens, from Gene Kelly's Singing in the Rain to upstate New York farmer Jay Lavery's dancing in his barn to Sergei Polunin's Take Me to Church. (Google any and all of them and watch. It will be the best minutes of your day.) And still and always, no one glues my eyes to the stage and screen like Baryshnikov. I watched videos of some of his more classical performances. But I kept returning to this one (with Gregory Hines) from the movie White Nights, choreography by Twyla Tharp.
And incredibly, yes, that crying blond woman IS Helen Mirren.