Sharlet: This Brilliant Darkness
What happens in the UV's wee hours?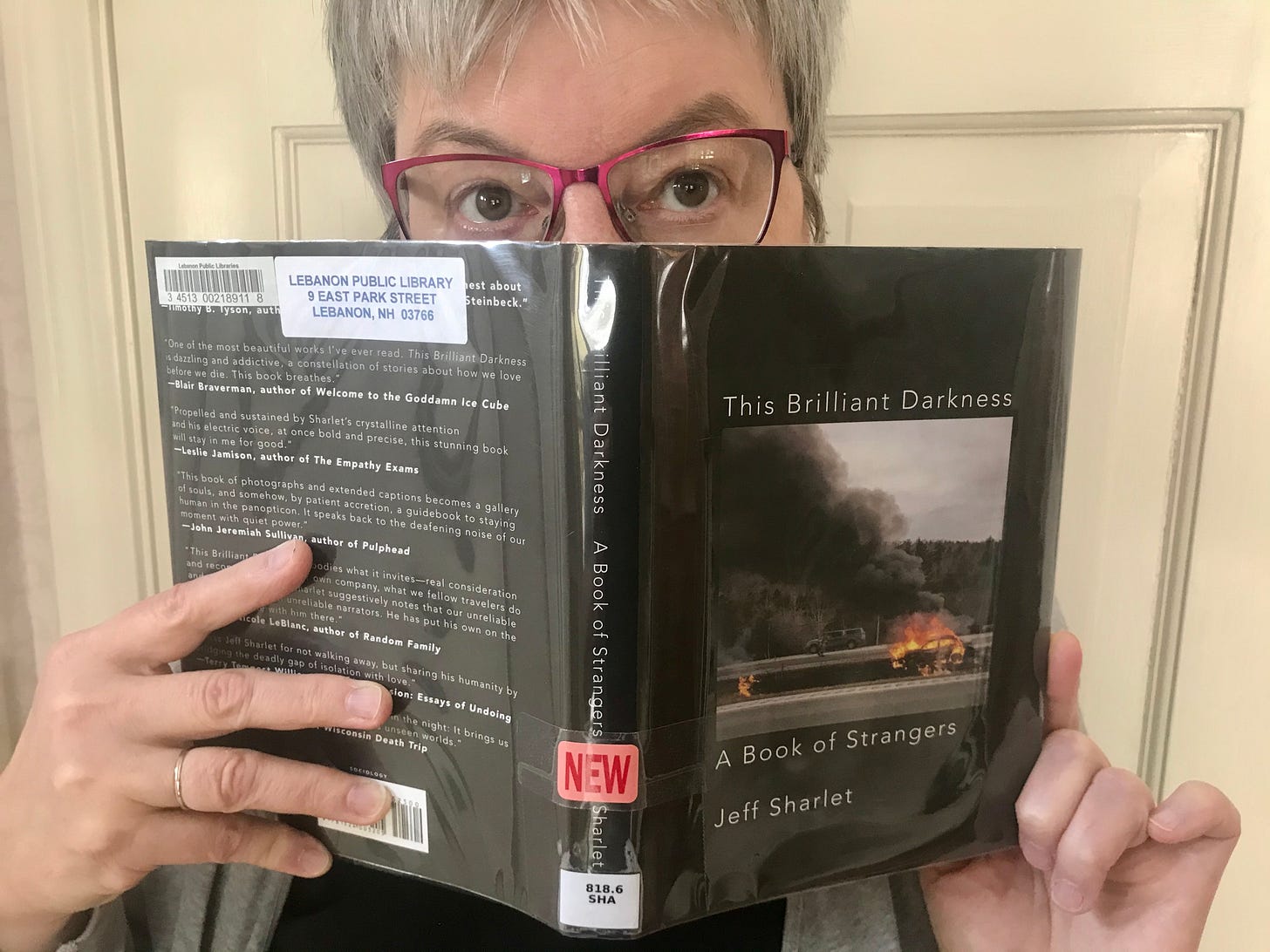 Jeff Sharlet's This Brilliant Darkness: A Book of Strangers is a beast of a book, powerful, fierce. It will grab you by the belt buckle and yank you from the sofa on which you no doubt have been spending too much time. It will take you to places beyond the seemingly ever-more-limiting four walls you call home.

Some of the stories, like those grouped under Dark Rooms, are indeed dark. In Moscow, gay men and lesbian women live secret and fragile lives in a country that loathes them, that makes their very being and their families illegal. Some carry guns, and some like Elena, stage public kiss-ins and suffer beatings designed to "break their faces." There is no place Sharlet won't go, no one so far off the beaten path that they aren't worthy of sustained conversation. Los Angeles' Skid Row. The motel room of Mary Mazur, a woman with a busted foot, who brings a bandaged plant named Bandit on her shopping expeditions, and to whom Sharlet extends an acknowledgment in the book's very final line. You may not like all of the author's chosen subjects, but you will certainly see each and every one of them.

Sharlet teaches creative writing at Dartmouth College, which means he's turned his reporter's eye on the people and places of the Upper Valley, too. Night Shift captures the world that most of us sleep through, some of it taking shape in the local Dunkin' Donuts. These stories include the exalted and the mundane of life here, reflected cannily when Sharlet reads to himself at 5:30 a.m. from the headlines of the local paper. "Headline: 'Fluoride in Water?' In Thetford, the reward for the serial police car arsonist climbs to $7000. No takers. Local heroin supply thought to be contaminated . . . Some are tempted to pickle their beets, but now is the time to eat them."
Sharlet travelled with his phone camera at the ready. He warns that he is "not a photographer," and the book has no studio-type, carefully crafted photographs. Rather, the photos fit the subjects, stark and true and sometimes just a little off kilter.

(Photo, above, by Keith C. Irwin. Clearly I am reading from a now overdue library copy, the last book I checked out before the Lebanon Library closed due to the pandemic. Local booksellers Norwich Bookstore and Still North Books and Bar are closed for browsing, but available online for all of your literary needs and wants.)

——————
This is Artful, where I write about arts and culture in the Upper Valley. Please join me by signing up to receive future posts in your inbox. No spam, and still free of charge.