Still North Books and Bar To Open December 19 In Former Dartmouth Bookstore Space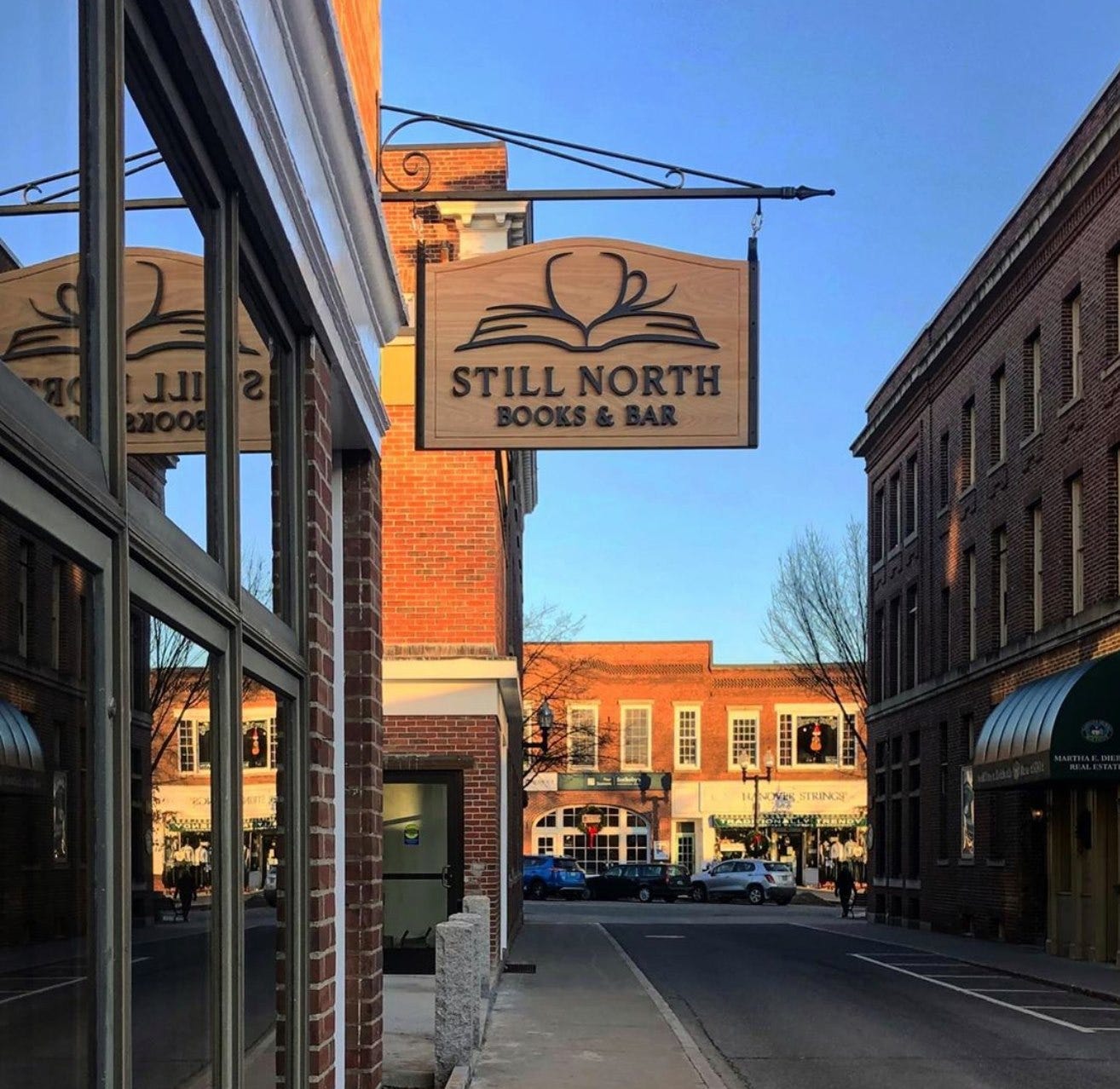 Readers in the Upper Valley can stop holding their collective breath and rejoice. Still North Books and Bar is scheduled for a soft opening this week on Thursday, December 19.
Still North is the brainchild of owner Allie Levy, who is aiming to create a different kind of bookstore and community space in the UV, one where people can browse and buy books while sharing a cup of coffee or a drink and snacks.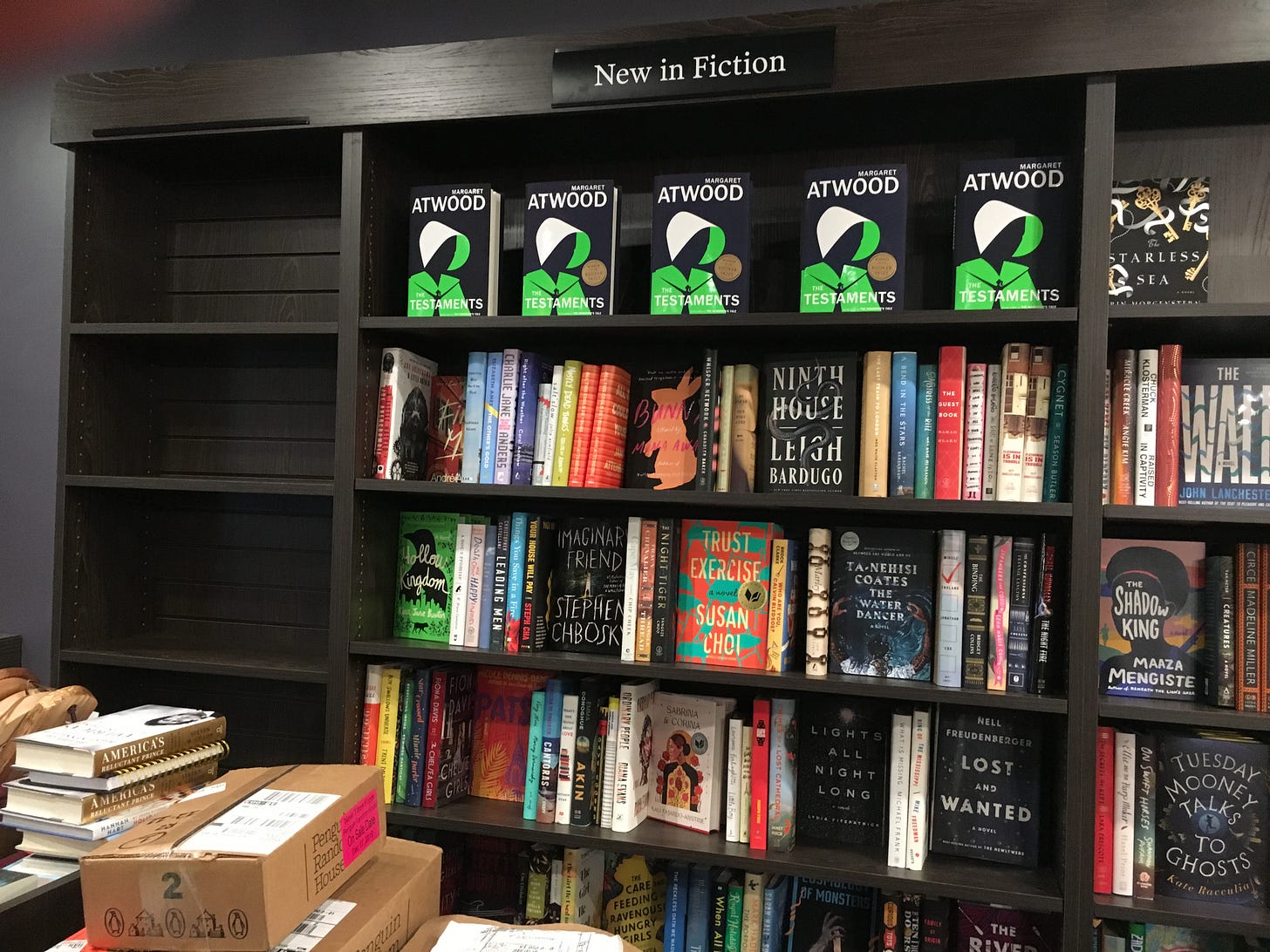 The space is smaller than the rambling old Dartmouth Bookstore, and the entrance is no longer on Main Street, but rather, around the corner on Allen Street in downtown Hanover. Hours throughout the holiday season will be 10 am to 6 pm (1 pm on Christmas Eve) and will extend in early January. Beginning at 12:00 noon, Thursday will see the opening of the retail end of the business, or "books." The "bar" will be phased in.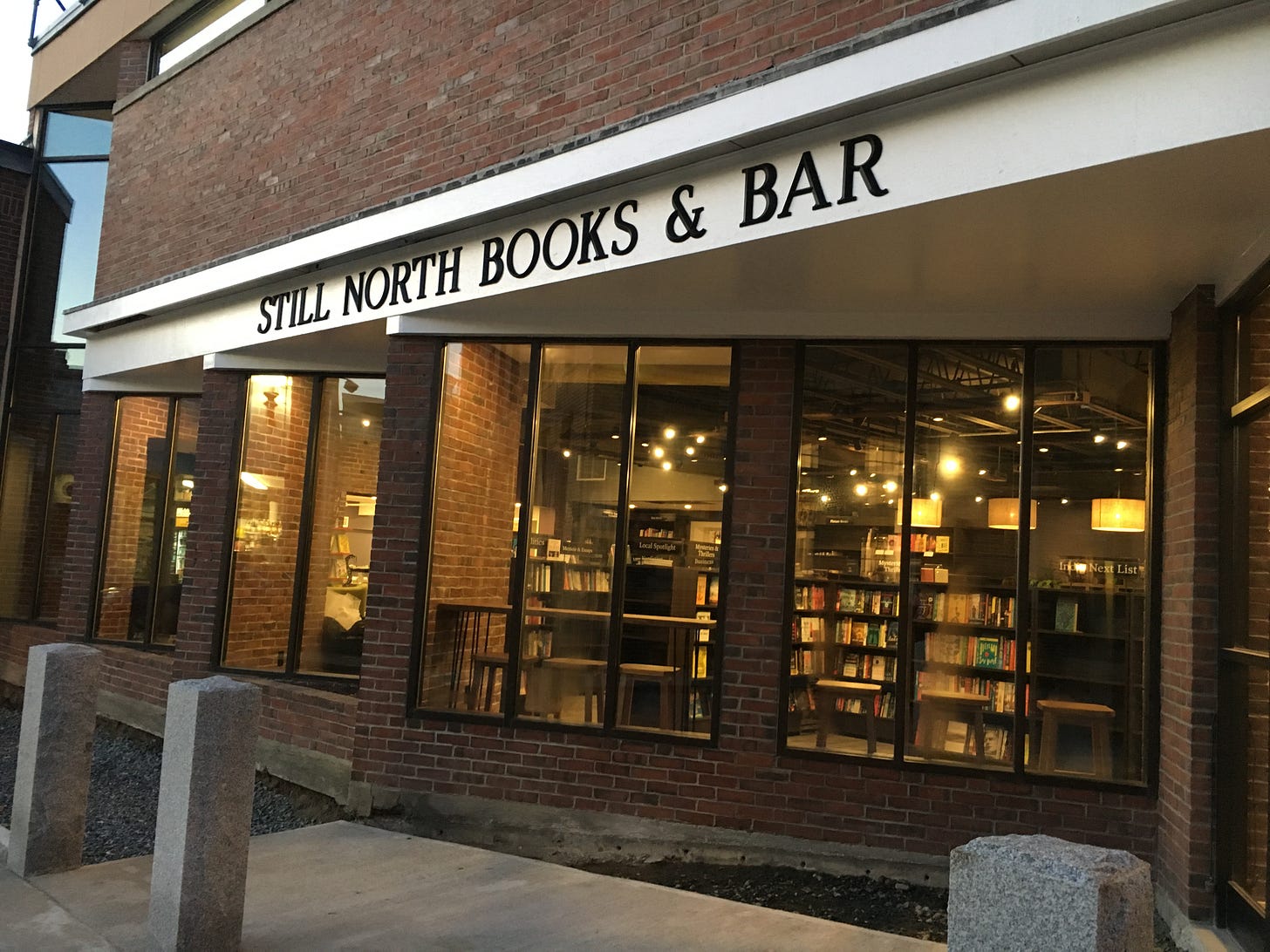 During a recent walk-through, Levy explained that the space integrates the book-browsing and selling functions with the cafe. Tables made of locally sourced wood are scattered throughout the bookstore's footprint; the space will accommodate 10,000 titles. And there's a children's nook (see below).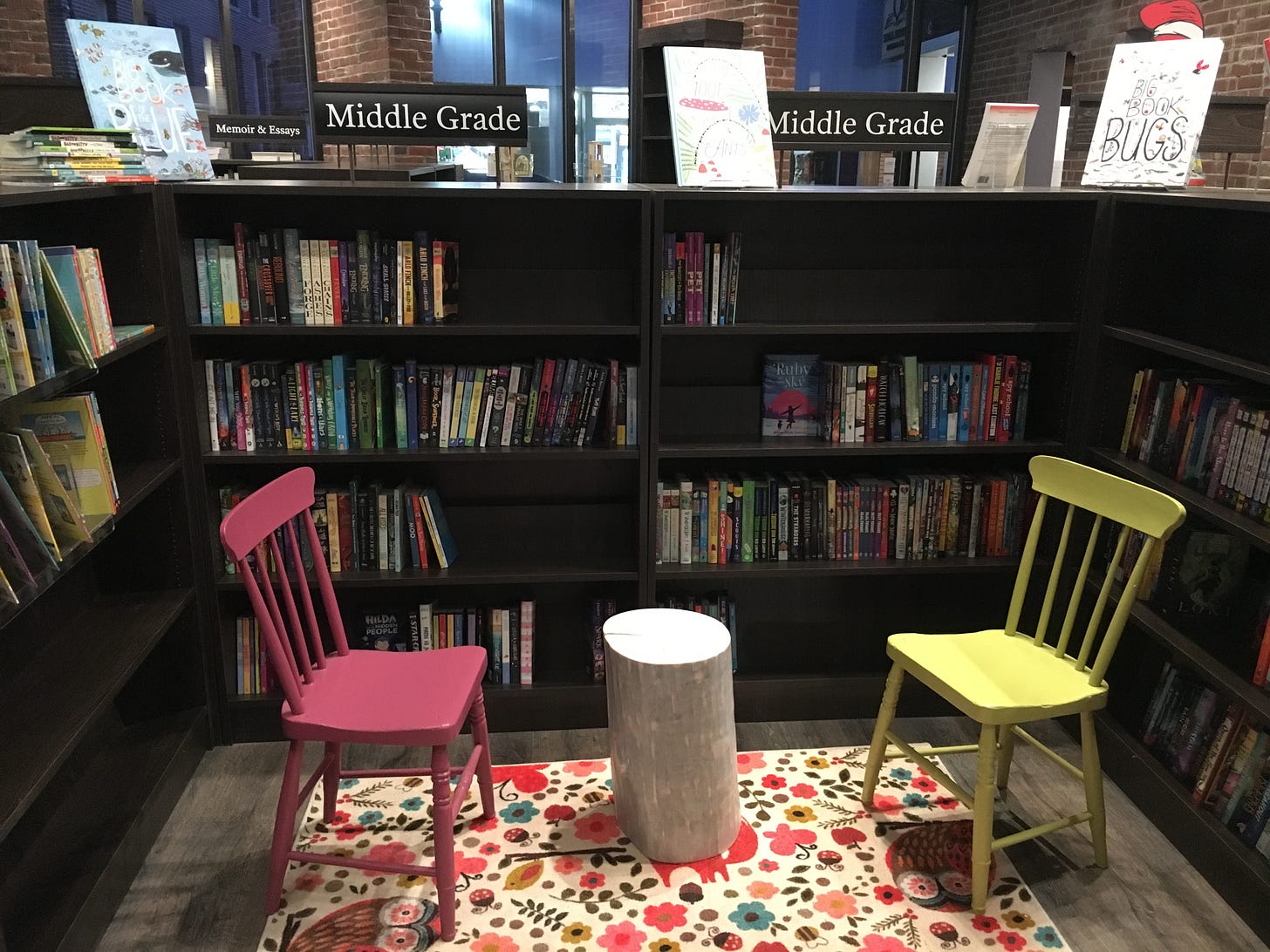 Still North's opening is welcome news for those of us who require the sight, feel, and smell of books on shelves.
YOU CAN HELP! Once you have subscribed to Artful (thanks!), would you please share the link with at least 3 people you know? Share right from the website, or send an email to your friends. I need your help in building readership for this new(ish) venture. Many thanks.)