Still North Books Open for Browsing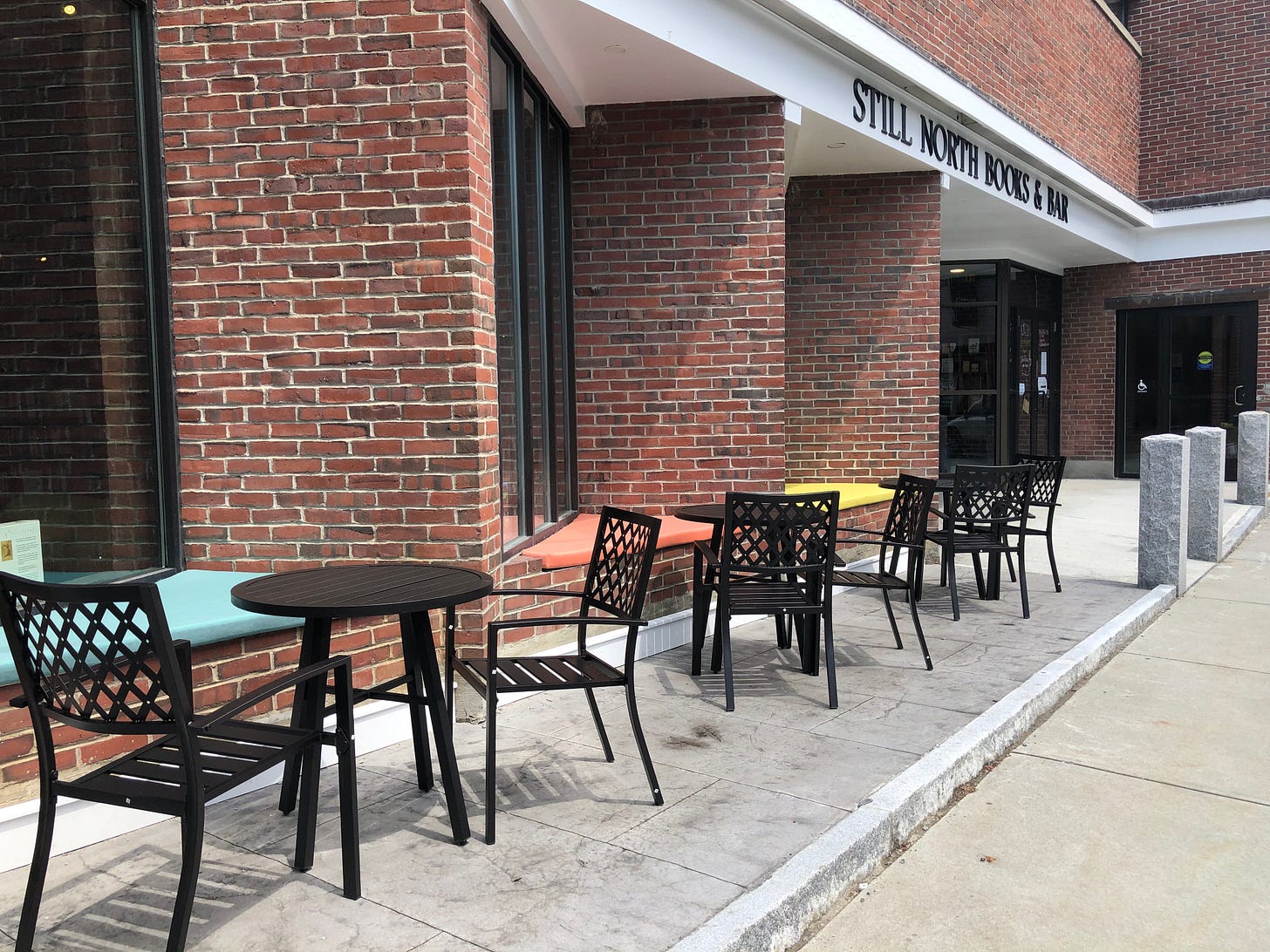 Browse, if you can. Hasn't it seemed like forever since you wandered through a bookstore?

Readers in the Upper Valley now have an in-person shopping option. Still North Books and Bar recently opened to customers. Reservations are required (very easy to do online, or by phone) for 30-minute intervals, one shopper or household at a time. There's a possibility for walk-ins as well, first come, first served. Details are available on the store's website (click on "in store appointments.")
Owner Allie Levy awaits your visit. "We've missed having customers into the shop to browse and discover. When we opened in December, we were focused on the in-store experience—no website can replicate a conversation with a bookseller or stumbling upon a book faced out on the shelves at a local bookstore. We are so excited to welcome customers back in a safe, controlled way." Masks are required, hand sanitizer is abundant.
Still North has been offering online sales for the past several months, with contactless pickup at the store or through the mail. Levy plans to continue with these kinds of sales in addition to the new in-store option. The bookstore's cafe, featuring coffees, teas, and pastries from Red Wagon Bakery in Canaan NH, has now sprawled outside onto the Allen Street sidewalk. Easy to peruse the offerings and to order online. Pickup service, or charming but limited outdoor seating, is available.
————————————————
You are reading Artful, a blog about arts and culture in the Upper Valley. Please sign up if you haven't already, and share this post with your friends. For previous posts, you may want to scroll down in the online version (clicking on this post's title should take you there) to see a few (or more) that readers particularly liked.