The Little Mountain That Could
Whaleback Catches LL Bean's Eye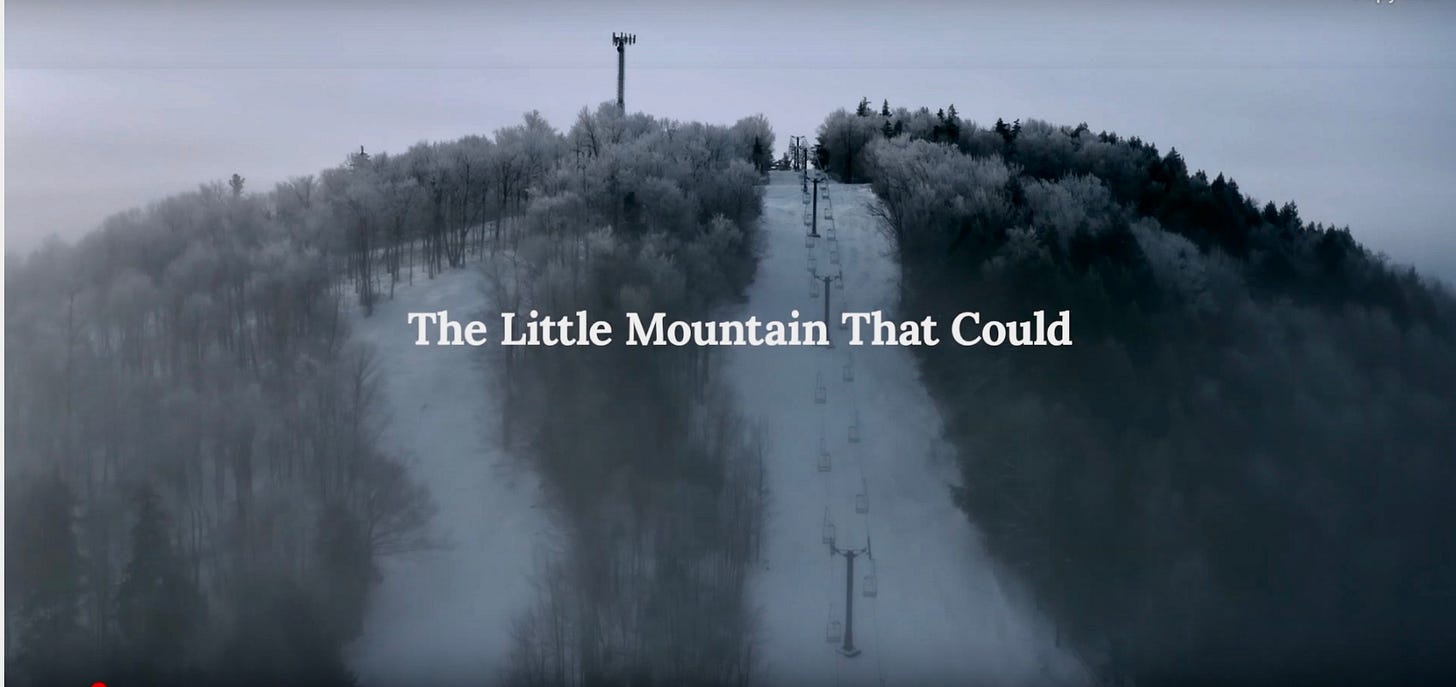 This is a film—the entire five minutes of it—that has it all: natural beauty, cute kids, small town neighbors who come together to face a challenge and to preserve their history. People you know. It's the story of Whaleback, the mountain that has served skiers in the Upper Valley since 1955. (Link is below.)
In recent years, trouble grabbed Whaleback and didn't let go. The film traces the financial difficulties that resulted in the shuttering of the skiway and eventual foreclosure on the property in 2013. Local people mourned; the demise of Whaleback meant that their kids would not be skiing the terrain of their parents' childhood. And while there were other places to ski, Whaleback was seen as different, family-friendly, stemming from "a tradition that belies the foofy, slick resort."

The grieving of the loss gave way to action, resulting in the formation of the Upper Valley Snow Sports Foundation, a non-profit with a skeletal staff and a cadre of volunteers who assist in Whaleback's operation. Not all is perfect. As opening day looms, staff and volunteers share the anxieties that both fuel and temper the hope that all will go off without any number of dreaded hitches.

Succeed Whaleback does, hitches be damned. LL Bean found the story inspiring enough to sponsor the film.
Click here to see it. Then share it with your family and (city) friends. Let them know it's how we do things in the Upper Valley. As one commentator on YouTube noted: "This is how you change the world."
(Full disclosure: one of my family members works at Whaleback, and my grandkids—skiers extraordinaire—can be glimpsed in the film. So can the grand-dog. It doesn't change a thing about the story. Just thought you should know.)
————————-
Help me with this blog's readership? Share Artful by hitting the blue button.
And if you haven't yet signed up, please do to receive all future posts on Artful right in your inbox.