Tunis Schoolhouse and Cemetery
A dose of UV history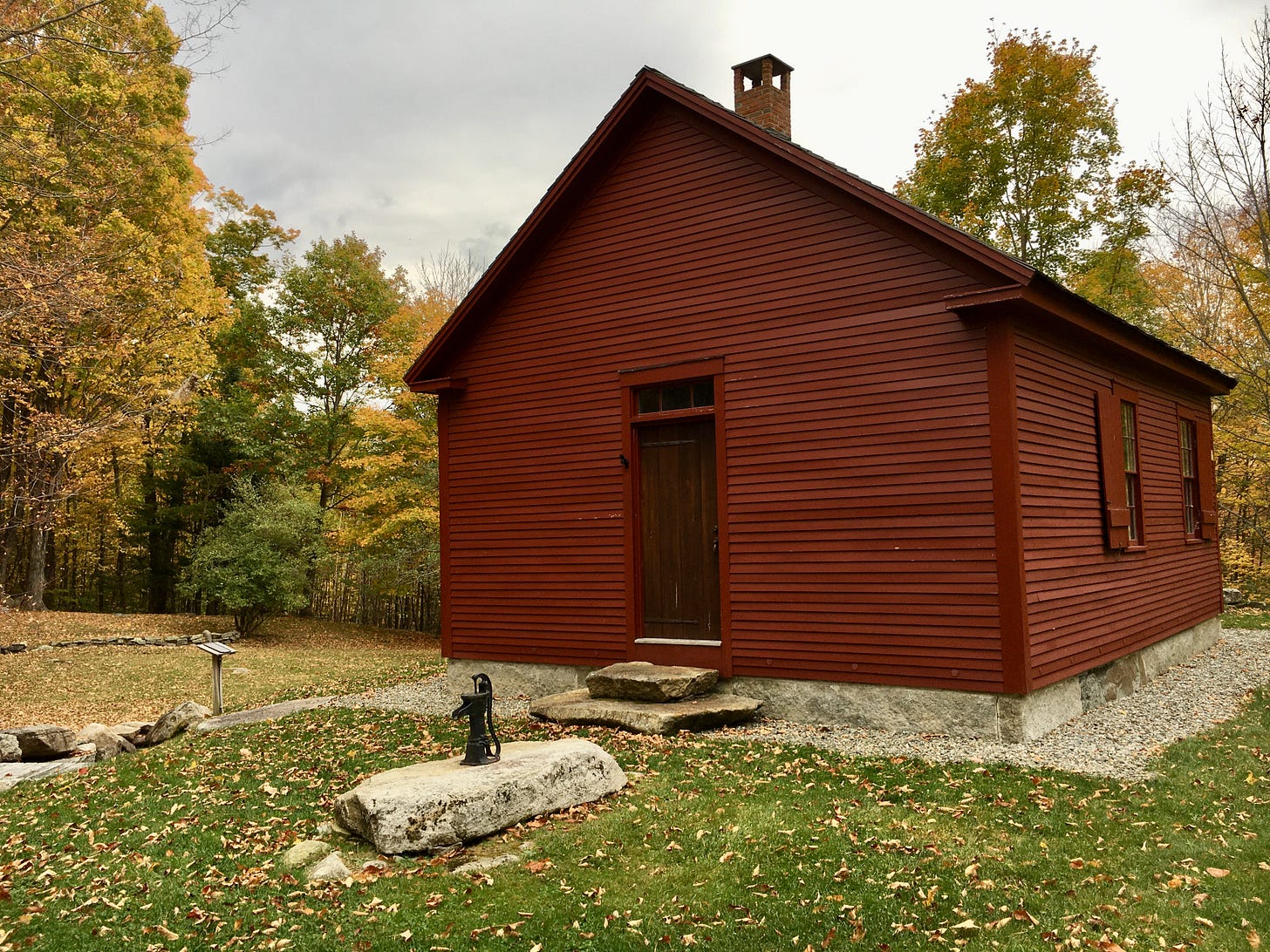 Hanover isn't only Main Street, the Hopkins Center, Pine Restaurant and the new, state of the art Hood Museum. It's also an isolated woodsy patch where you'll find the Tunis District Schoolhouse, originally constructed almost 200 years ago and still standing.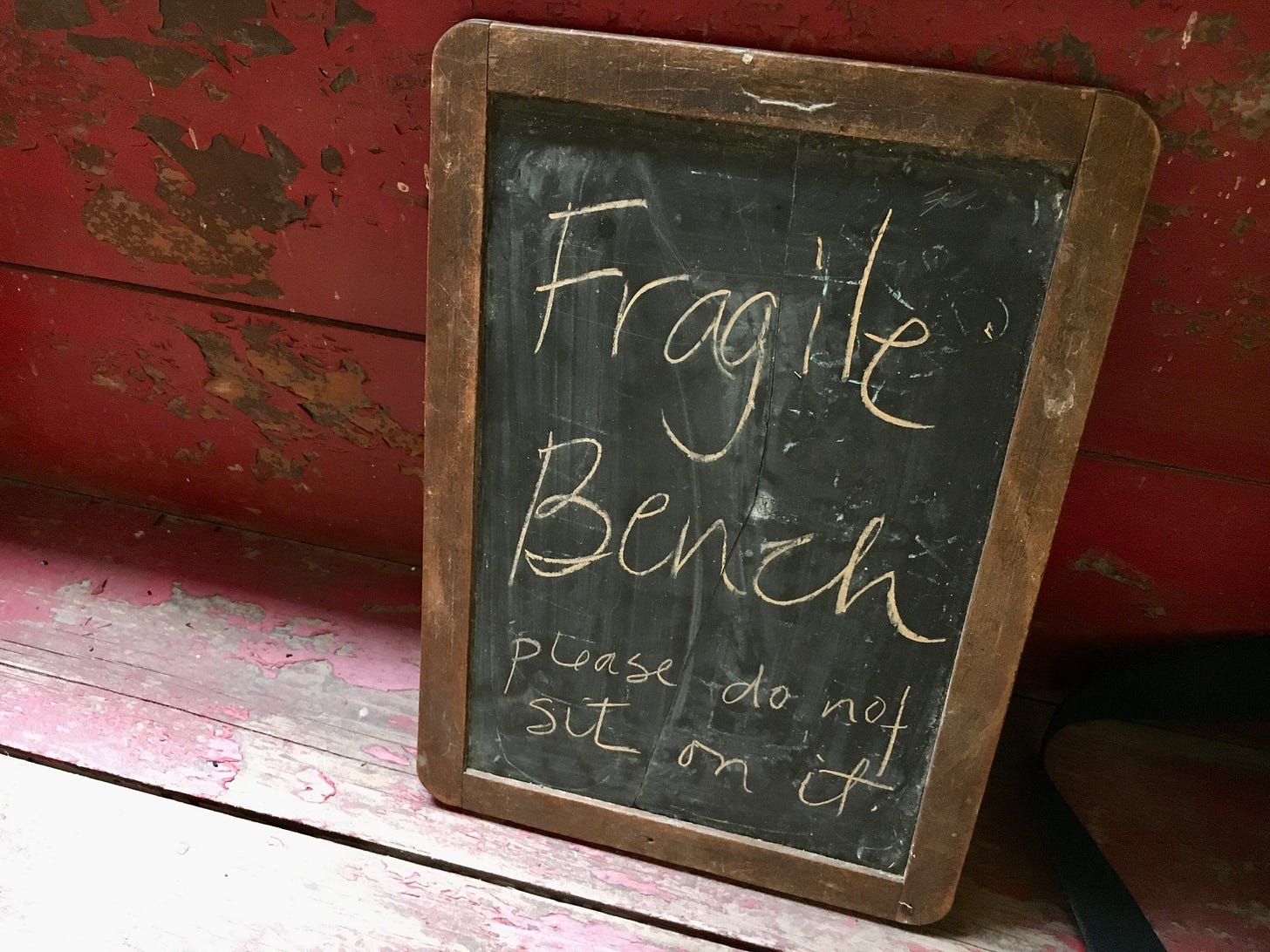 Consider that around the same time that Hanover residents were conceiving (and apparently bickering about) the Tunis, Francis Scott Key was penning The Star-Spangled Banner, Napoleon was defeated at Waterloo, Florence Nightingale was born, and "Mad King George" breathed his last. The 1822 schoolhouse had already weathered four New England winters, predating the taking of the the world's very first photograph in 1826. (So says the detailed history found on display in the classroom and on the schoolhouse website.) Unlike many vintage schoolhouses that have been remodeled into homes, this one still reflects its original purpose, lovingly restored* and still sufficiently authentic.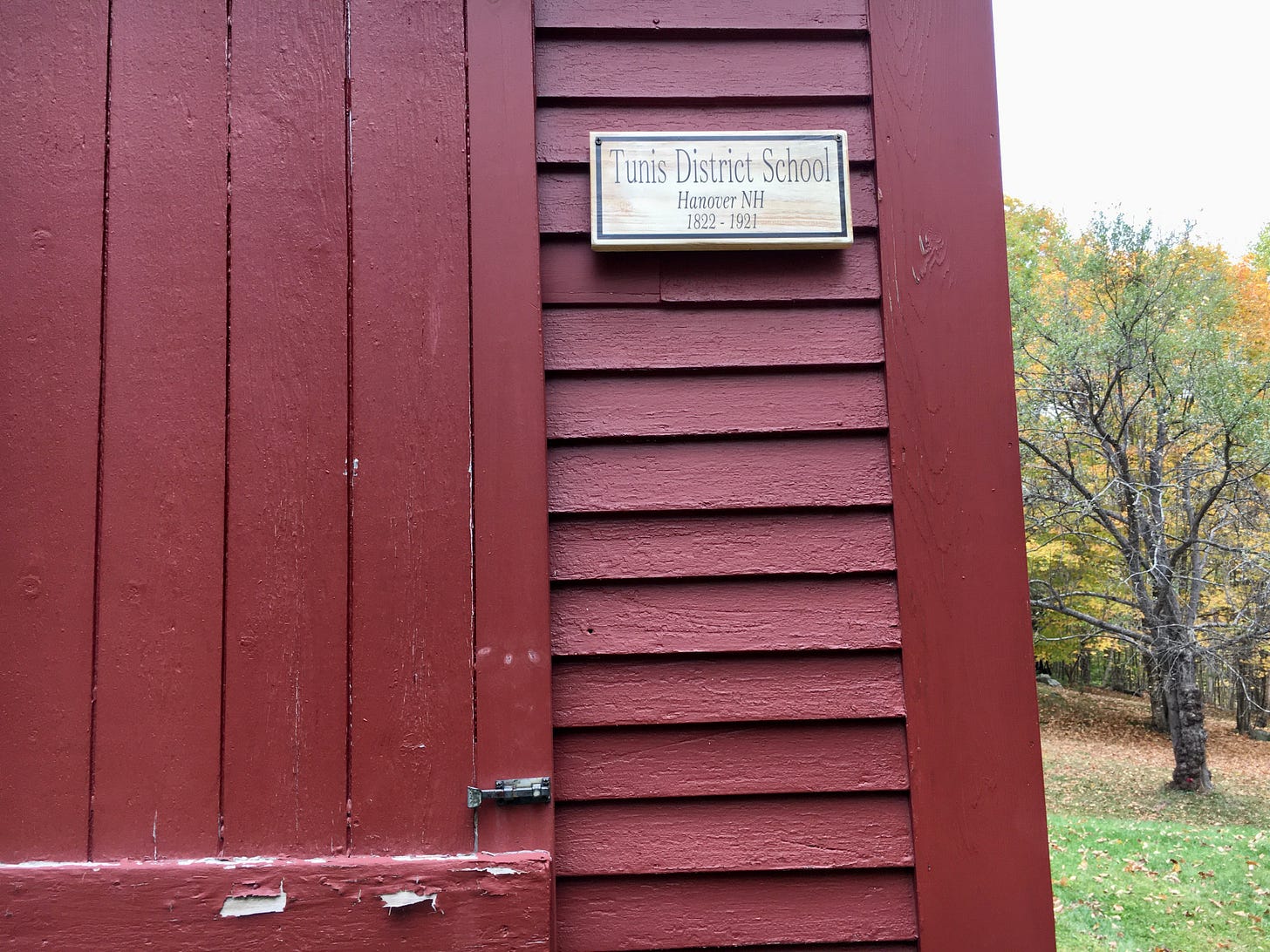 It's small, with an even smaller chamber for wood storage and a vertigo-inducing ladder to the loft. Word has it that every student would arrive each morning with a raw potato to put in the woodstove to cook in time for lunch.
Where there's a schoolhouse, there's often a cemetery, both being important to early civic life. Within eyeshot of this schoolhouse is the Tunis Cemetery, a miniature beauty surrounded on all sides by old stone walls with a white picket gate. Ancient headstones with about 30 burials during the mid to late 1800s, and then interestingly, none until three modern ones appearing to be members of the Marcy family whose home neighbored the cemetery: one burial in 1973, another in 1995, and finally, Gertrude Marcy in 2009. In his logging days, my husband had a conversation with Gertrude at her home, in which she shared her memories of hearing the sounds of the famous 1968 Northeast Airlines plane crash on Moose Mountain, including the shouts of the survivors and the rescue team.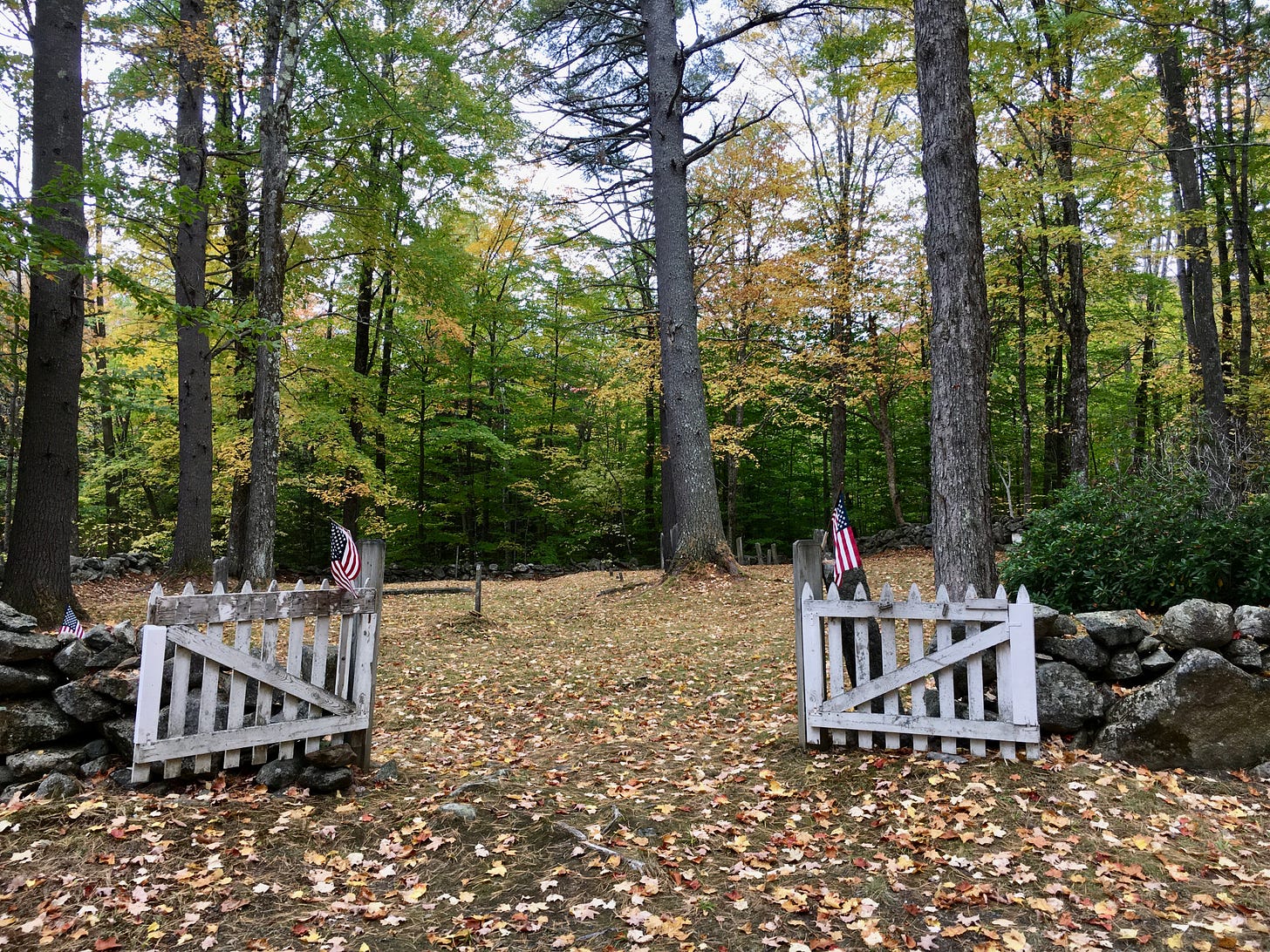 Photographer Jim Block visited both the schoolhouse and the cemetery in 2017. His work, including some interior shots of the schoolhouse, can be found here. For directions, click here. And for further information and history, click here for the Tunis website. In the meantime, enjoy this photo, below, that says history and autumn in New England. It's what big city folks come to see.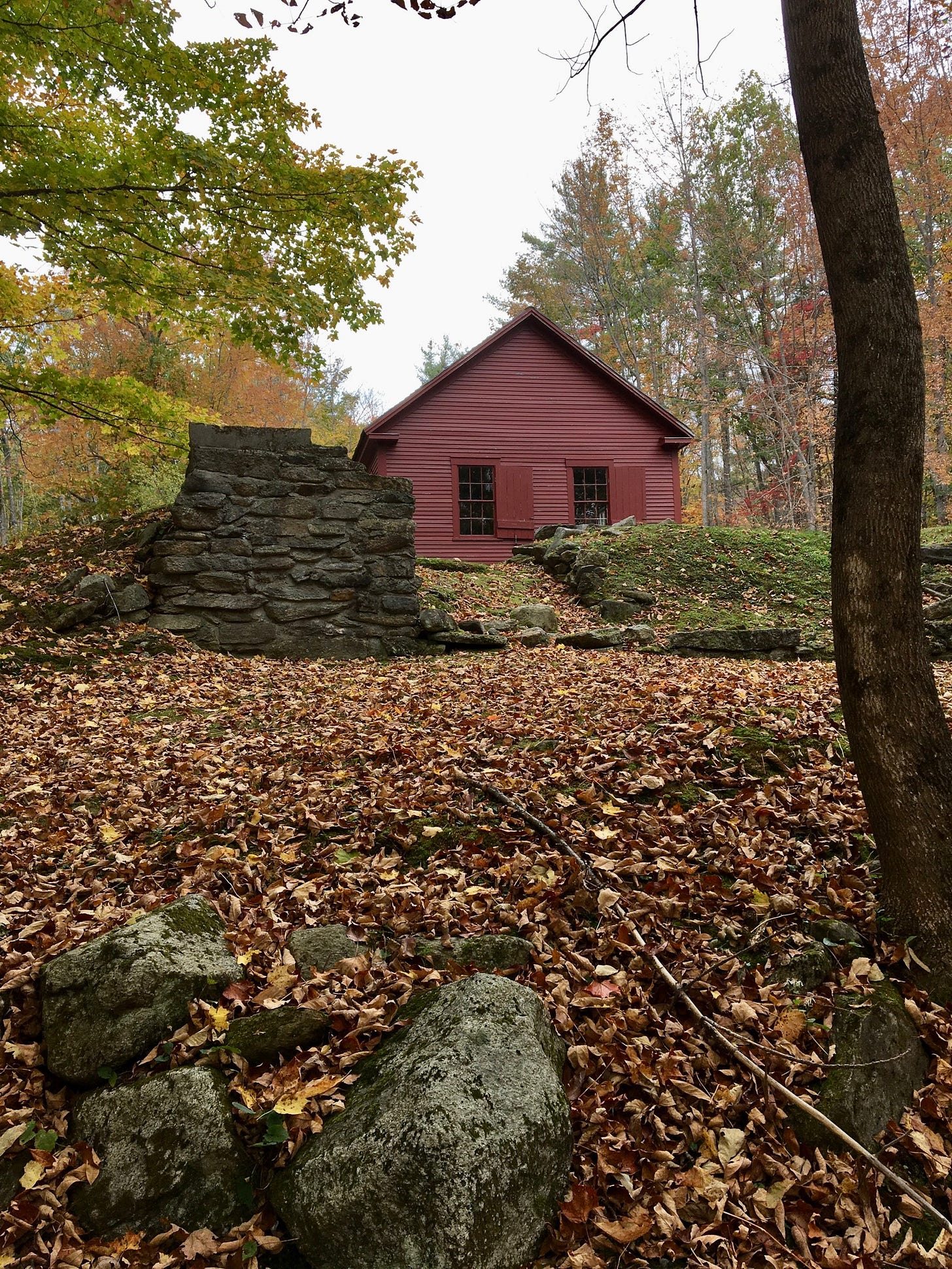 (An earlier version of this post credited the Hanover Conservancy with the restoration of the schoolhouse, which was in error. According to the Conservancy, the restoration was done by the owners, Barbara Fildes and Keith Quinton.) All photos by Susan B. Apel except the final one, just above, by Keith C. Irwin)
———————————
You're reading Artful. I am a freelance writer whose blog is devoted to arts and culture in the Upper Valley. Please subscribe, still free. If you like this post, please share the link with your friends and on social media. Thank you.