Upper Valley Goes Euro
Street dining, soon.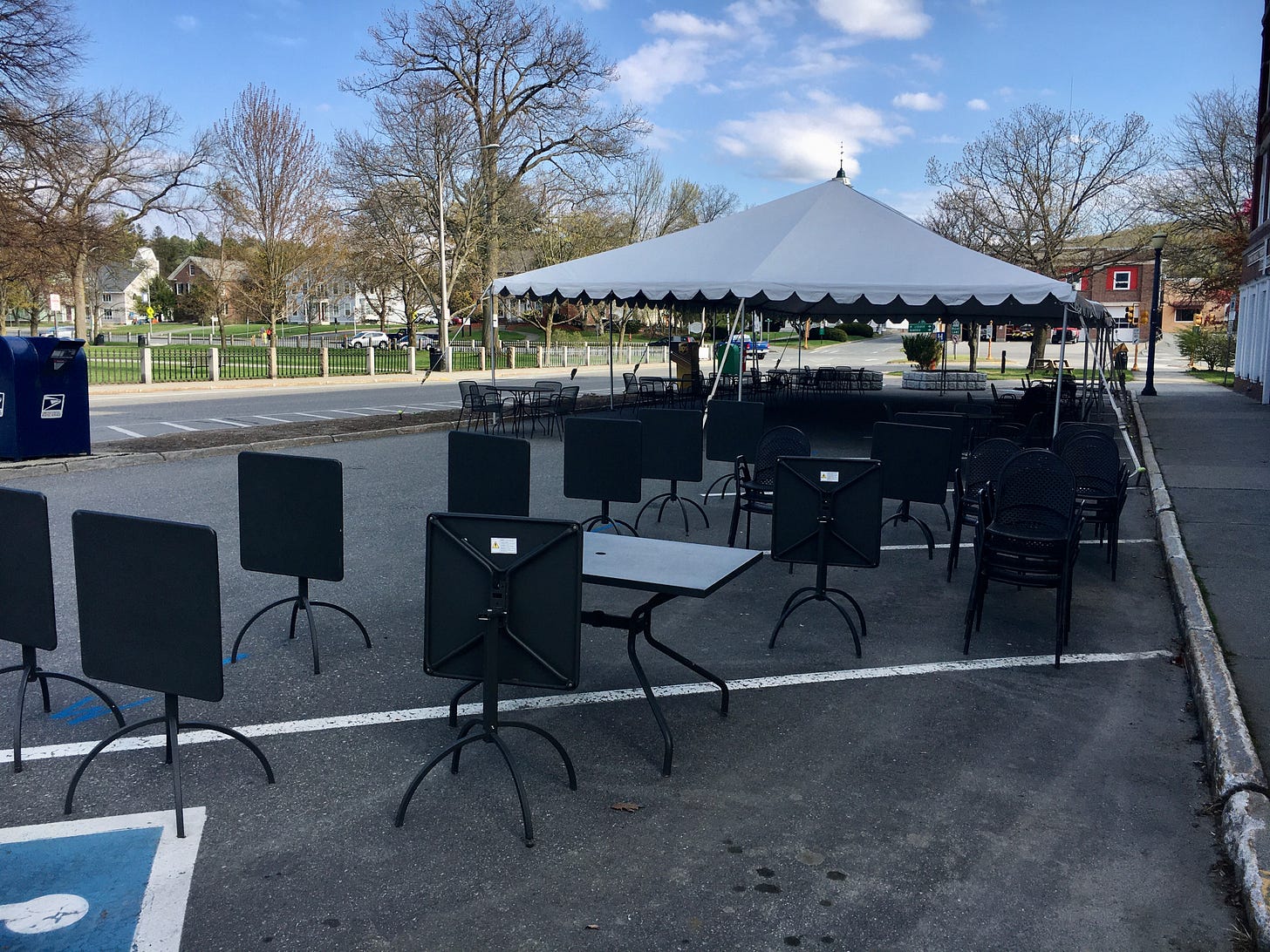 Three Tomatoes and Salt hill Pub in downtown Lebanon NH are not just making plans to reopen, they've moved on to the actual infrastructure where guests will be welcomed soon. Salt hill has expanded into the parking area in front of its entrance (above), and Three Tomatoes has taken over the now-closed Court Street (below).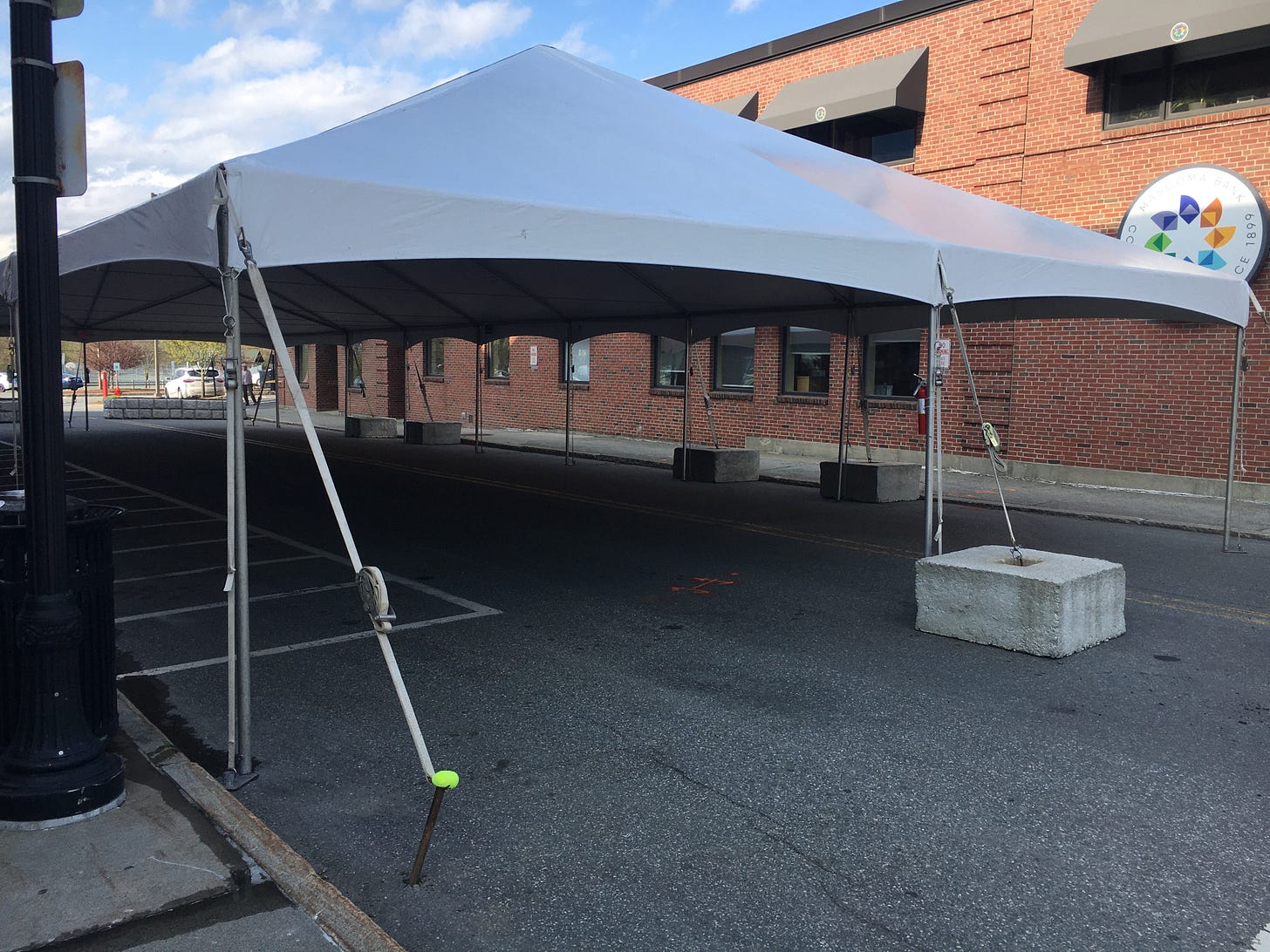 And I caught this photo on the fly while I was passing through Hanover today. Lou's Restaurant will be serving al fresco on Main Street.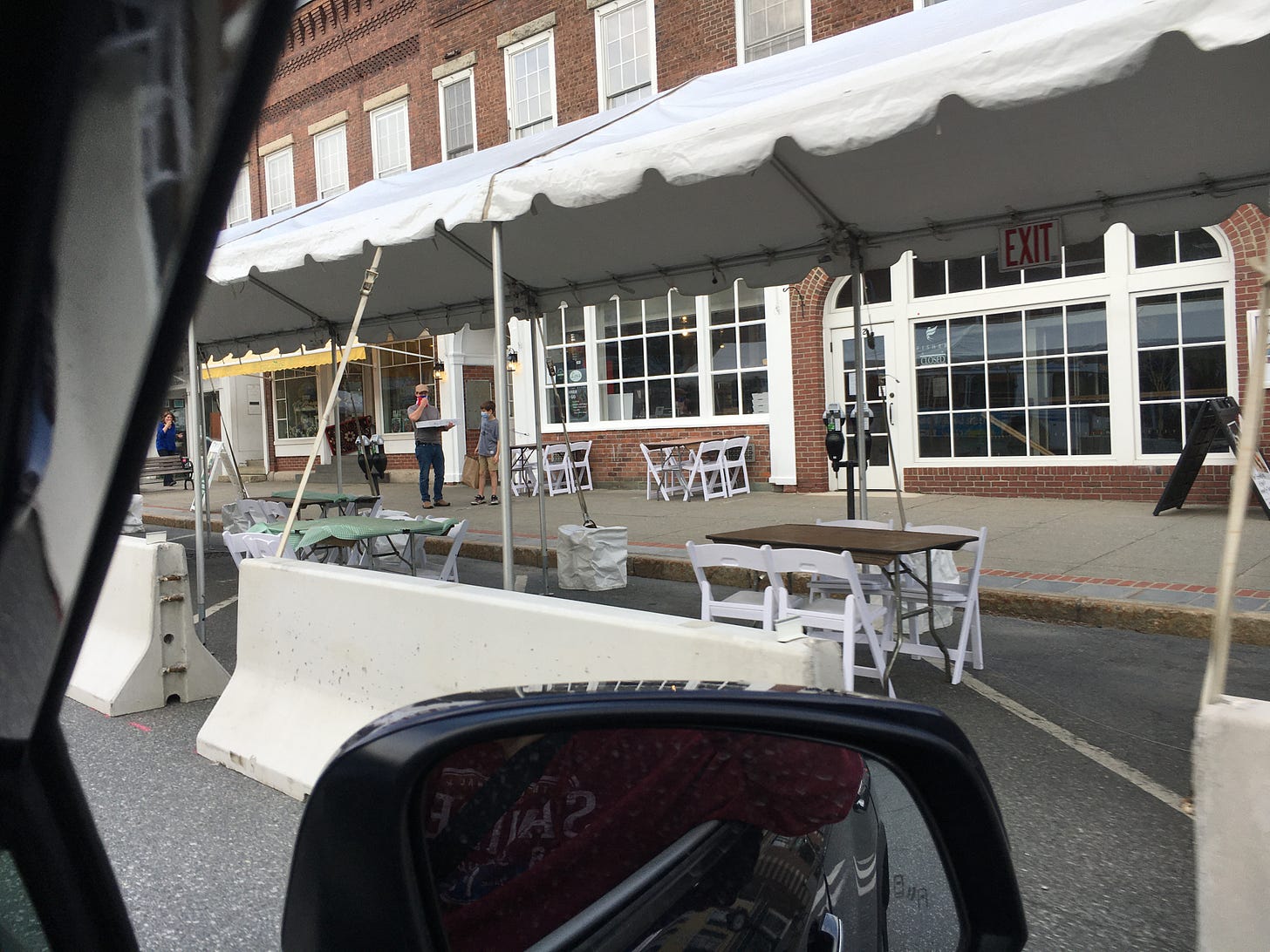 A restaurant in Germany, though, has the most festive means of enforcing social distancing: pool noodle hats.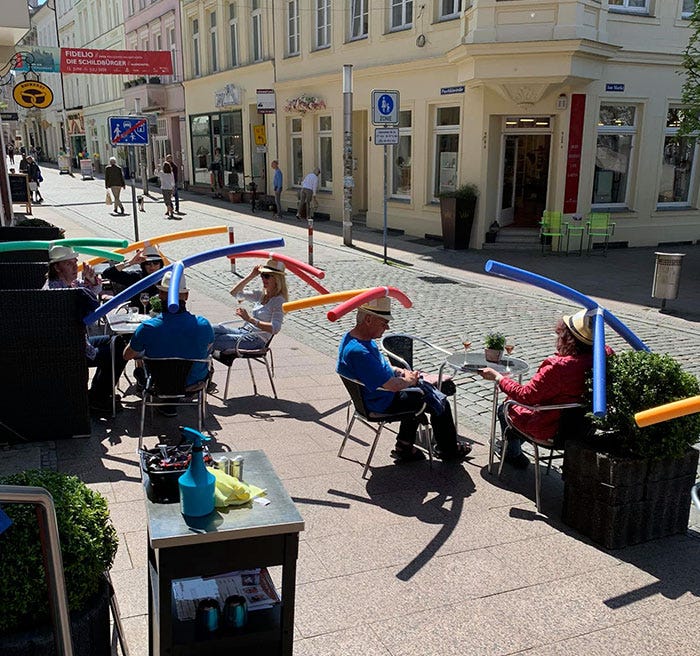 ——————————————-
Sign up for Artful! Then share this post. Thank you.