Voila! SculptureFest 2020
And Herb Ferris's new work on Elm Street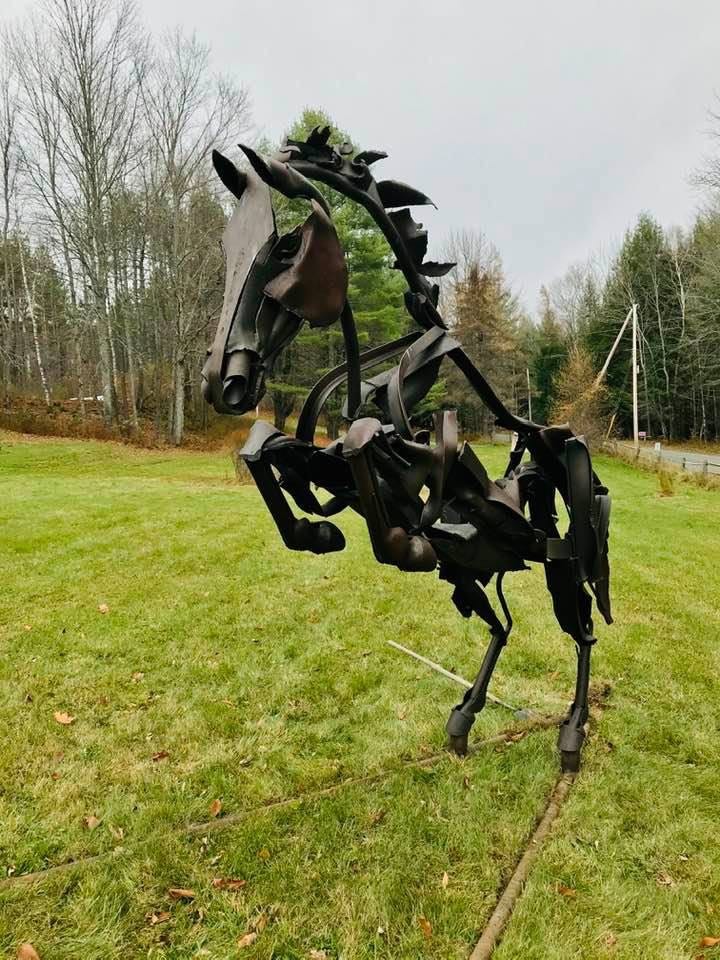 What could be better in the claustrophobia of this pandemic than an encounter with art, outdoors and surrounded by the sights, smells and sounds of precious summer in the Upper Valley? It's as if it is made to order, which is the reason to treat yourself to this year's SculptureFest.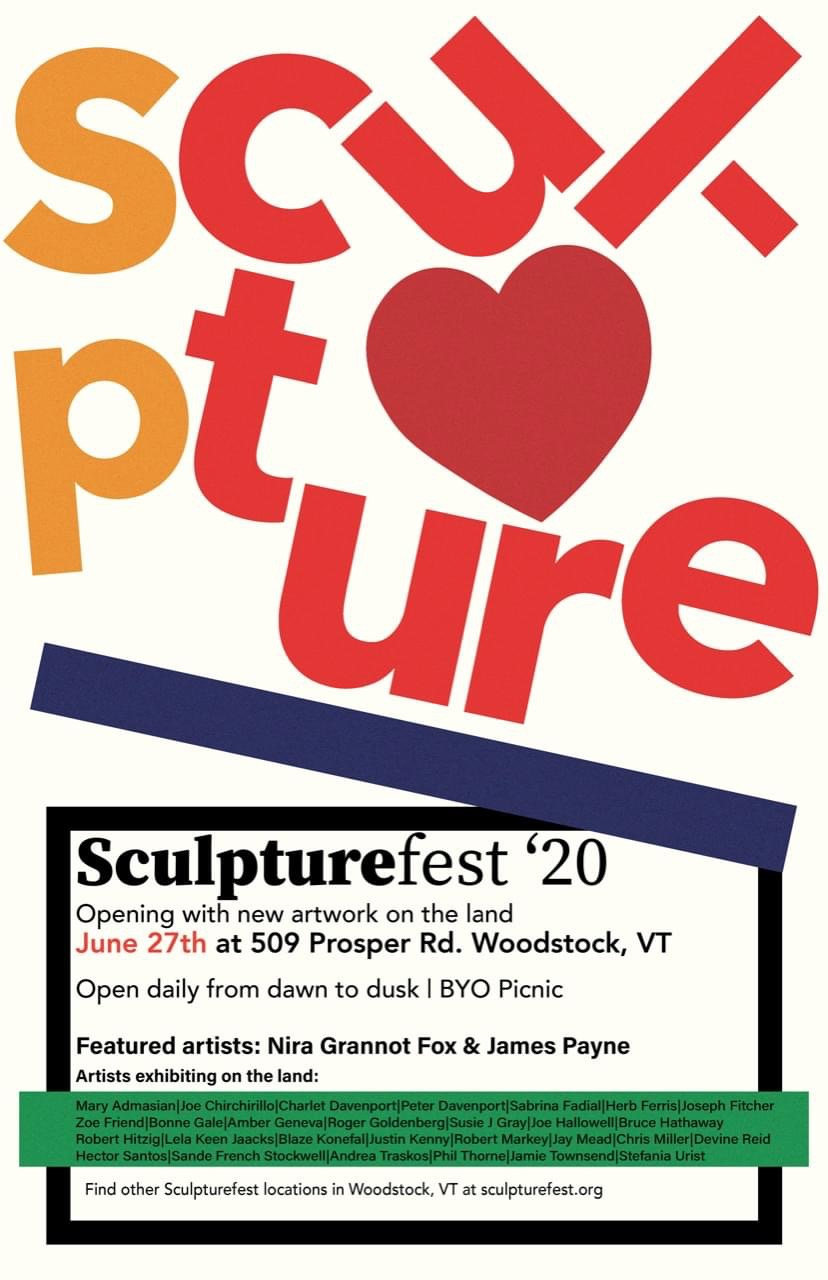 Charlet and Peter Davenport have hosted this multi-artist event every year for the past three decades on their farm in Woodstock, VT. It's free, self-guided, kid-friendly, and picnics are encouraged. Individual works of art have always been organically sited for social distancing even before social distancing was a thing, and in the past when I have visited, I have happily shared the acreage with but a few people at a time. Opens June 27. (Poster by Ted Krawczyk. Photo, top, is a (thoroughly dynamic) sculpture by artist Joseph Fichter from SculptureFest 2019)
And while in Woodstock, you may want to seek out and take in this new lustrous piece by Windsor VT sculptor Herb Ferris, located in the village on Elm Street.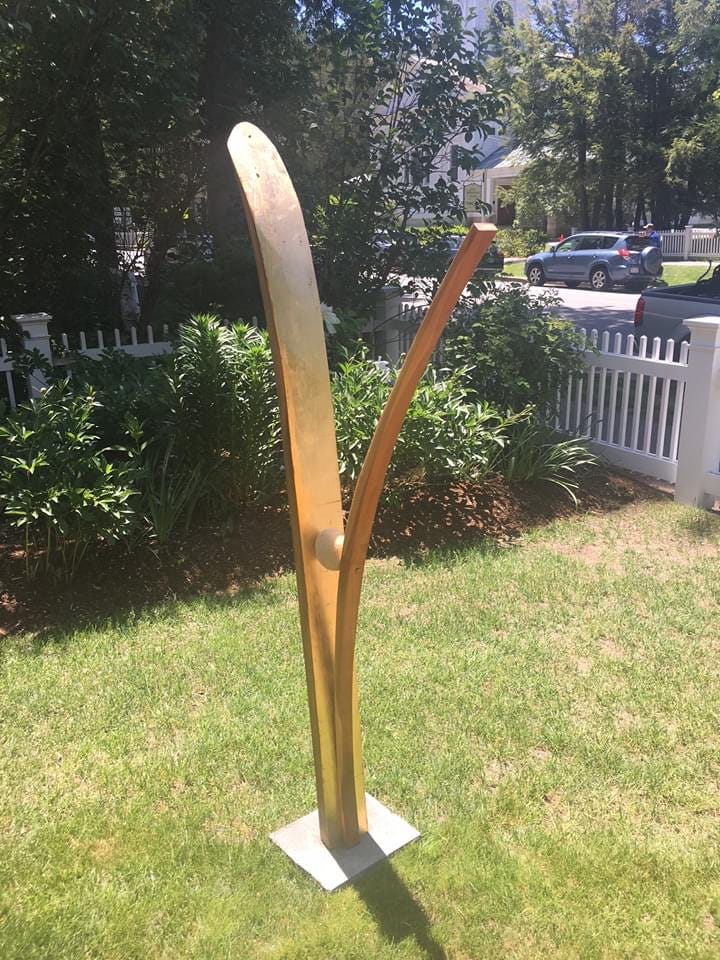 ————————————-

You are reading Artful, a blog about arts and culture in the Upper Valley. Please sign up if you haven't already, and share this post with your friends. For previous posts, you may want to scroll down in the online version (clicking on this post's title should take you there) to see a few (or more) that readers particularly liked.