Weathervane on Baker Library Tower Is Gone
Watch the video.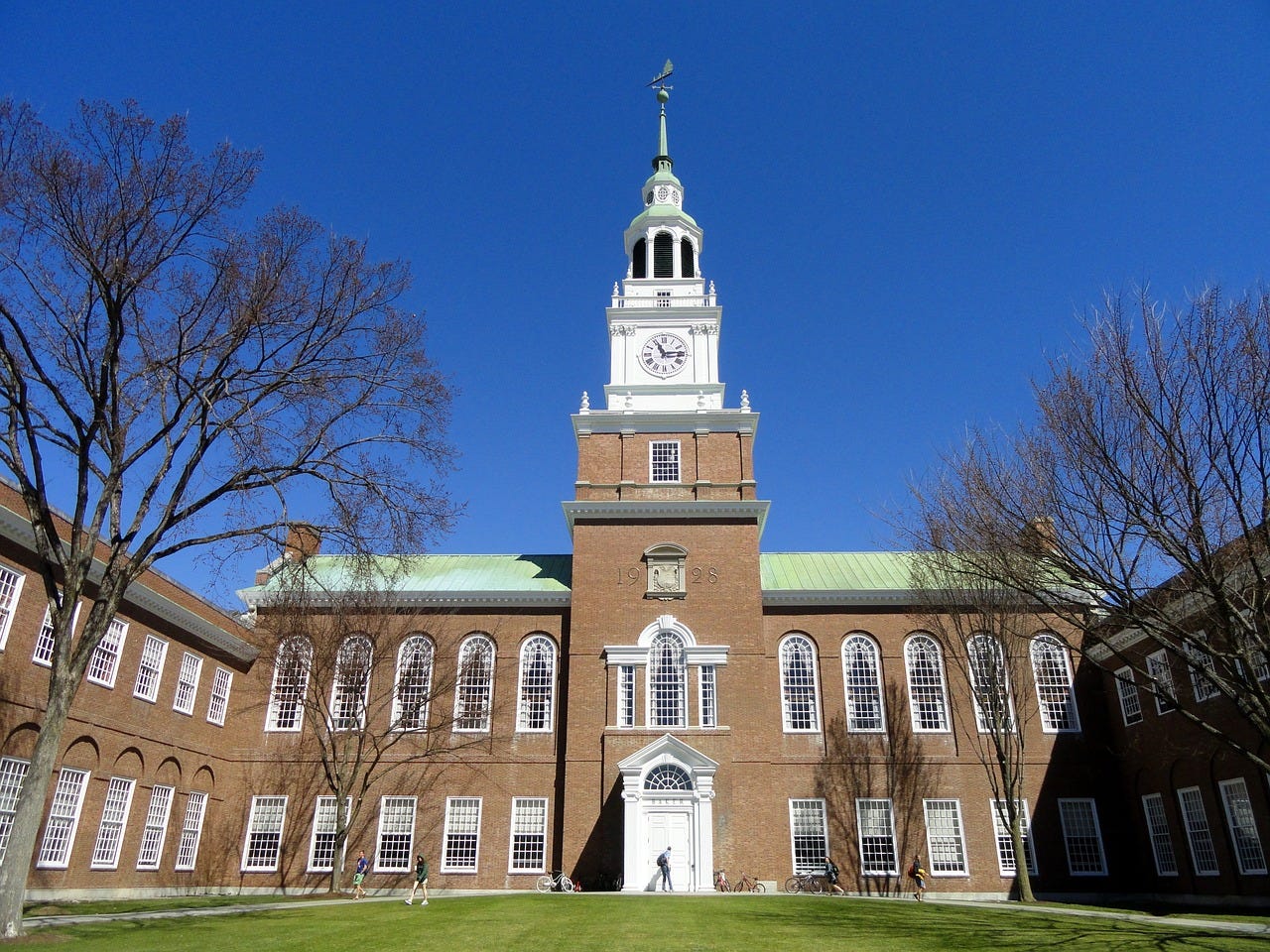 It was finished in a few short hours, accomplished with the help of a very tall crane and a handful of people in hard hats. The copper weathervane that sat atop Baker Library Tower was removed early on Thursday morning. The 100-year old design depicted a Native American man and Dartmouth College founder Eleazar Wheelock, in a portrayal that Dartmouth now finds inappropriate and inconsistent with its values.
Here is a link to a story and a short video of the removal in The Dartmouth. Video is also available on YouTube.
The removed weathervane will be stored by the Hood Museum of Art, and according to The Dartmouth, "A working group will consider new designs and other iconography across the institution."
————————
You are reading Artful, a blog about arts and culture in the Upper Valley. Please sign up if you haven't already to receive future posts in your inbox, and share this post with your friends. For previous posts, you may want to scroll down in the online version (clicking on this post's title should take you there) to see a few (or more) that readers particularly liked.