What (And How)We're Doing
or, "Hands, Not Touching Hands"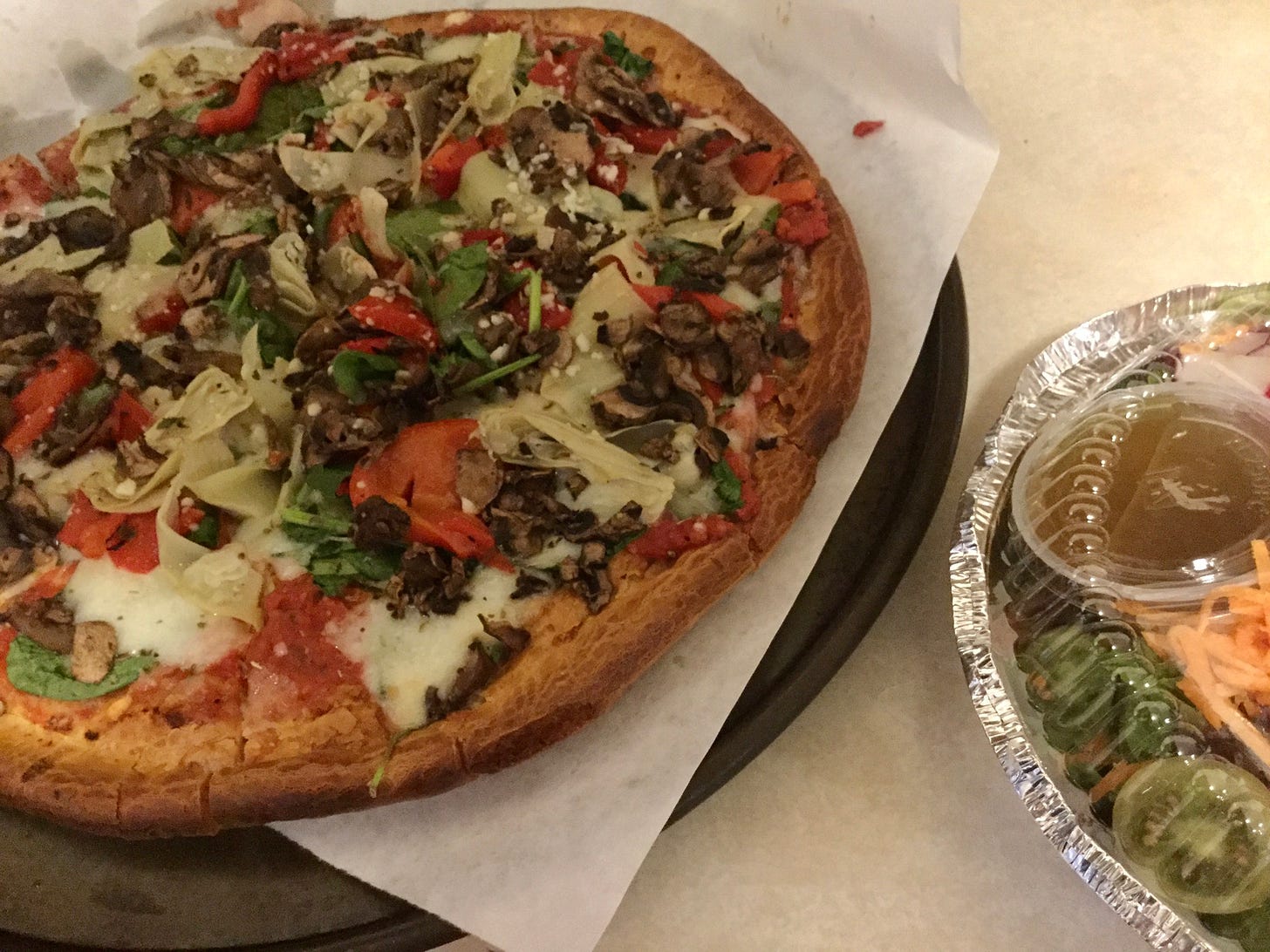 It's been a while since the car smelled like pizza. We are rolling with the new restaurant economy in the Upper Valley, with two take-out pizzas and salads from Three Tomatoes in Lebanon. Your social media is already clogged with announcements and lists about who's offering take-out and who isn't, and who tried and decided, in the end, not to. Some restaurants, like Three Tomatoes, have gift card programs as well. (Buy now, use later.) We're trying to support as many restaurants—and their workers— as we can because we want to be able to slide into a booth in their dining rooms when this weird era is over.
We're reading. If like me, you have had to cancel a spring trip (I would be in France as you're reading this), I recommend you find a book that will take you to your cherished destination. I abandoned Erik Larson's new book on Churchill (because really, who can stand to read about people hiding in bunkers during the blitz at this point) and am happily following a sleuth around Paris in Cara Black's Murder in Saint-Germain. And Still North Books and Bar, while closed for browsing, is happy to mail your chosen next read.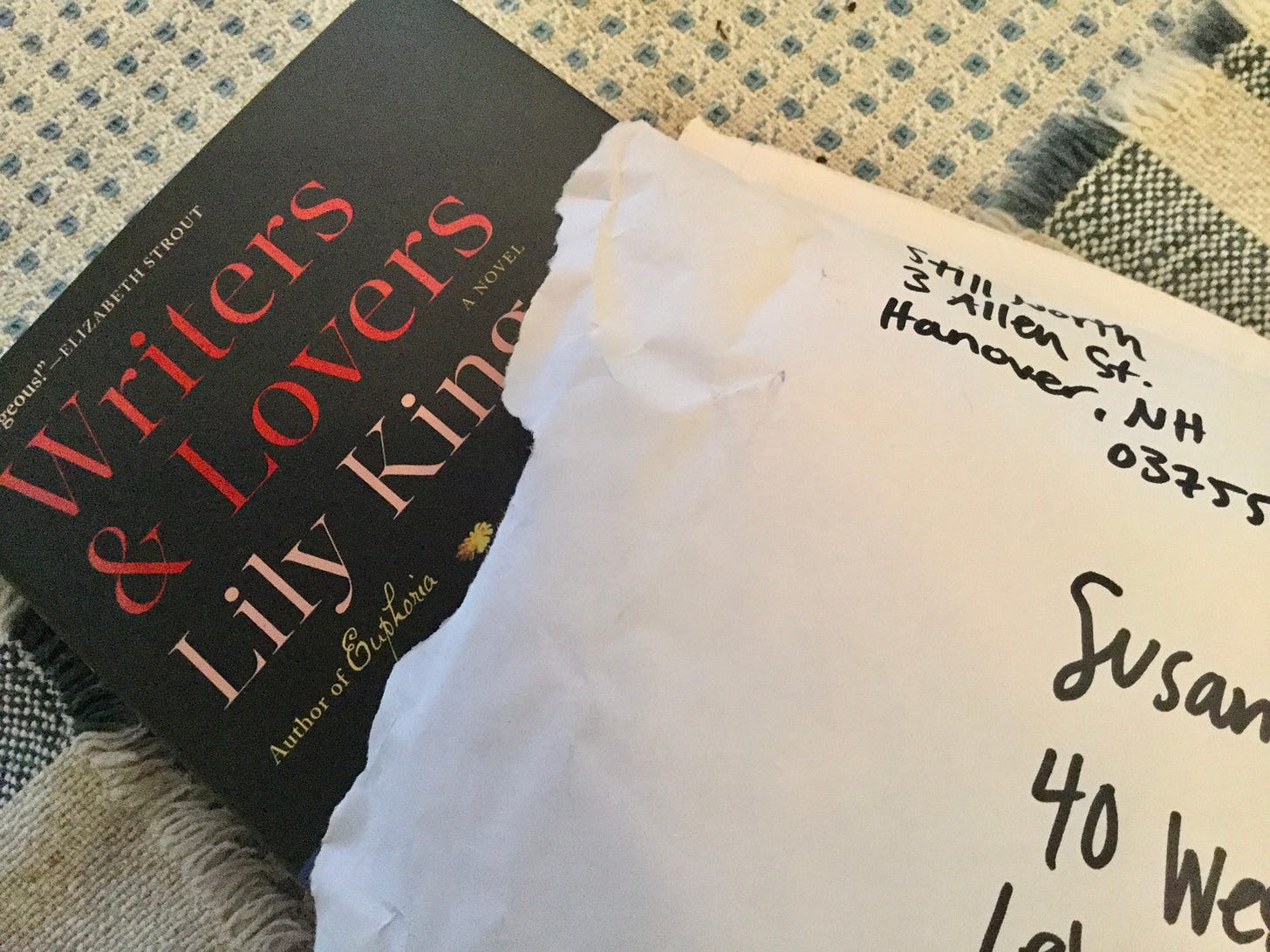 In other notes from the life-goes-on file, OSHER has made its move from its cramped downtown Hanover offices to its expansive new space on the second and third floors of One Court Street in Lebanon NH. They're investigating moving their spring classes to an online format; meanwhile, a snazzy (even zippy) new bike rack awaits on the pedestrian mall, proclaiming that yes, this is definitely Lebanon (photo, below). Northern Stage is regrouping and offering an online series of classes called Play Date. The first will be taught by Carol Dunne and features Chekhov's The Seagull. Click here for more info.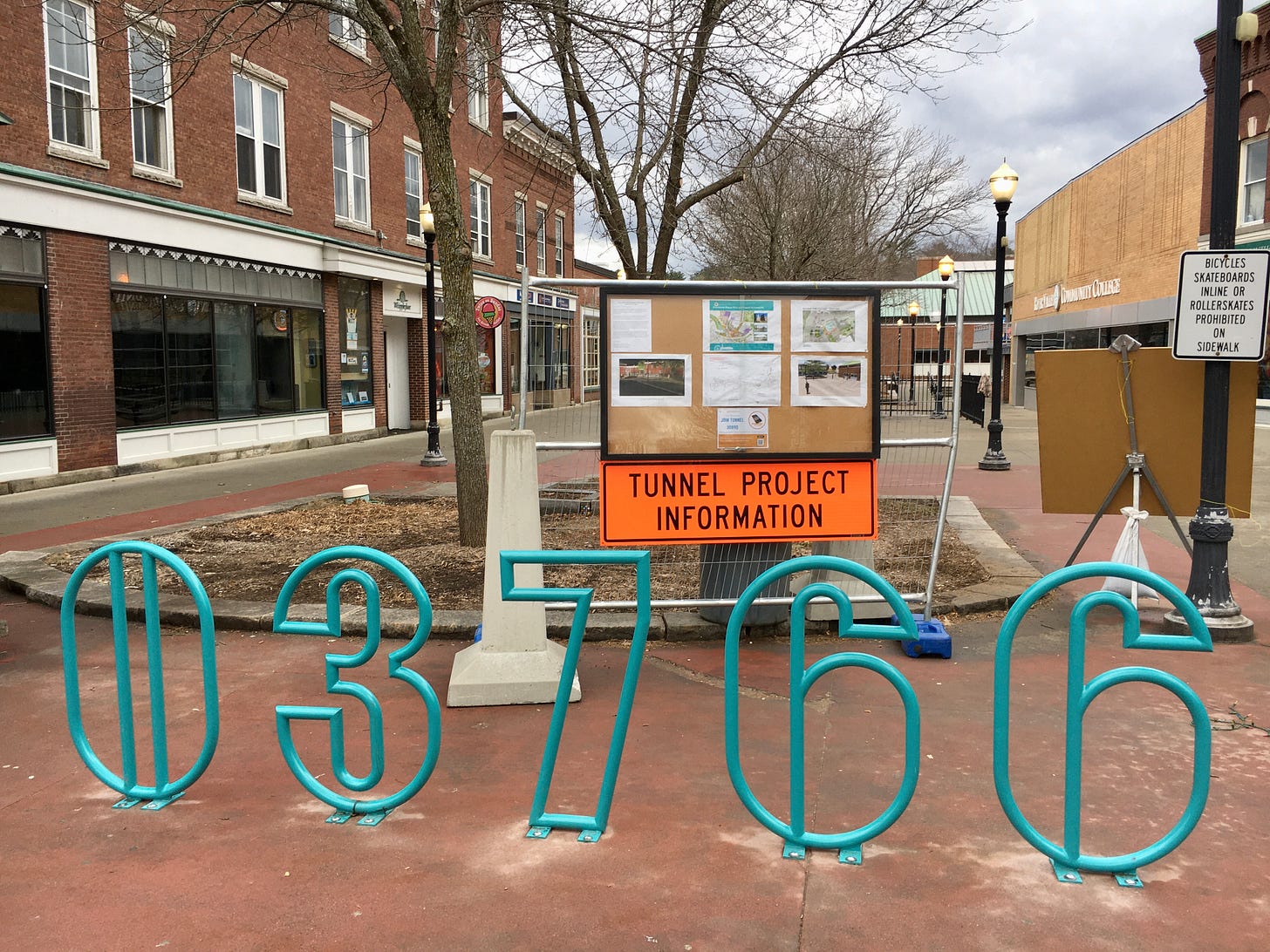 Finally, I am continually delighted by the ingenuity of arts organizations like the Metropolitan Opera, Broadway performers, friends from high school and endless strangers on social media who are relentlessly generous in sharing what they've got, including the guy from Boston singing Sweet Caroline from his balcony. I see, and appreciate, dozens of these kind offerings every day. Here's one that will break your heart in the best way. Click and listen.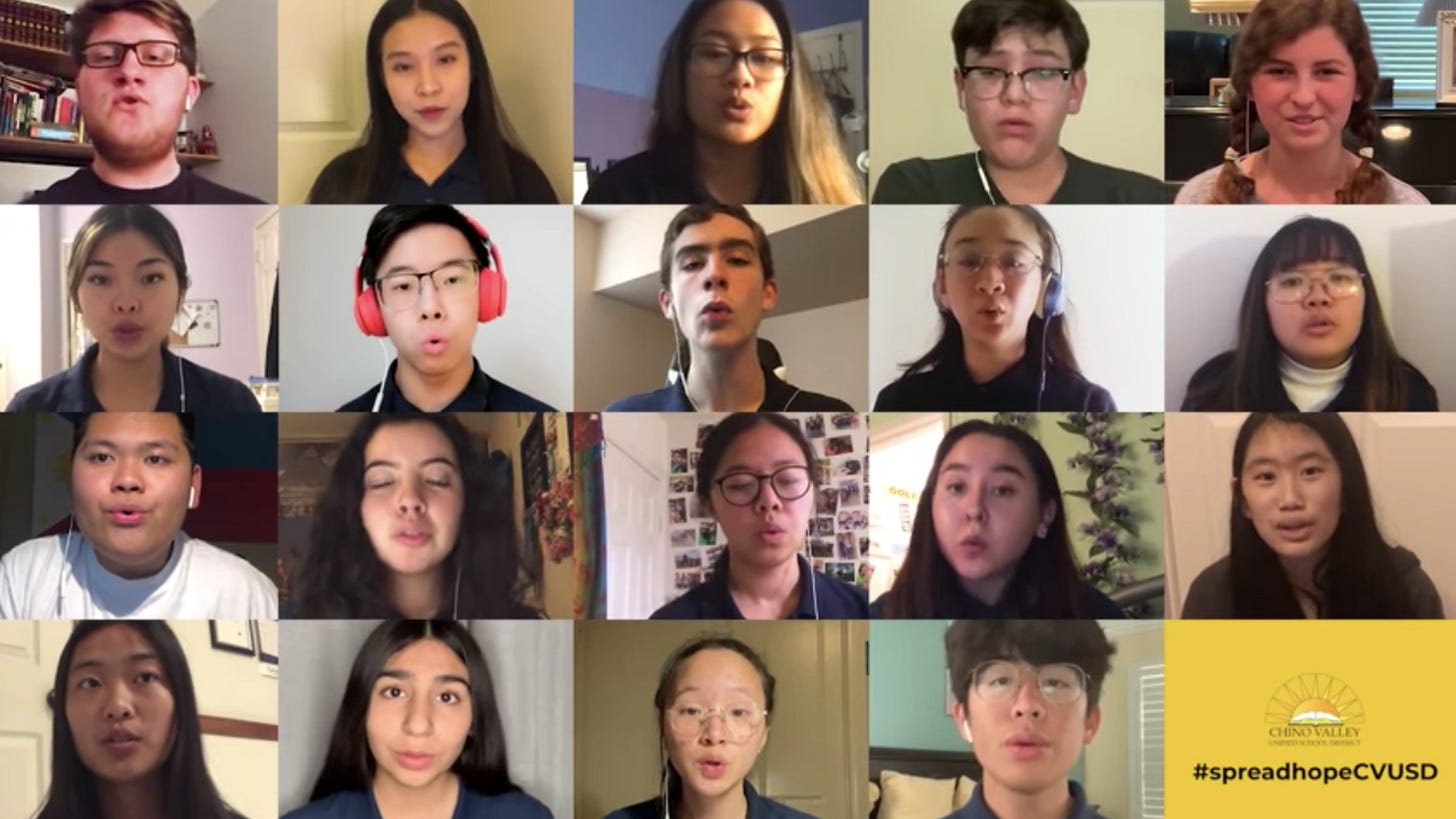 https://news.avclub.com/ruthless-school-choir-stages-direct-assault-on-human-he-1842401804