White River Junction Is Open For Business
And a new show at Long River Gallery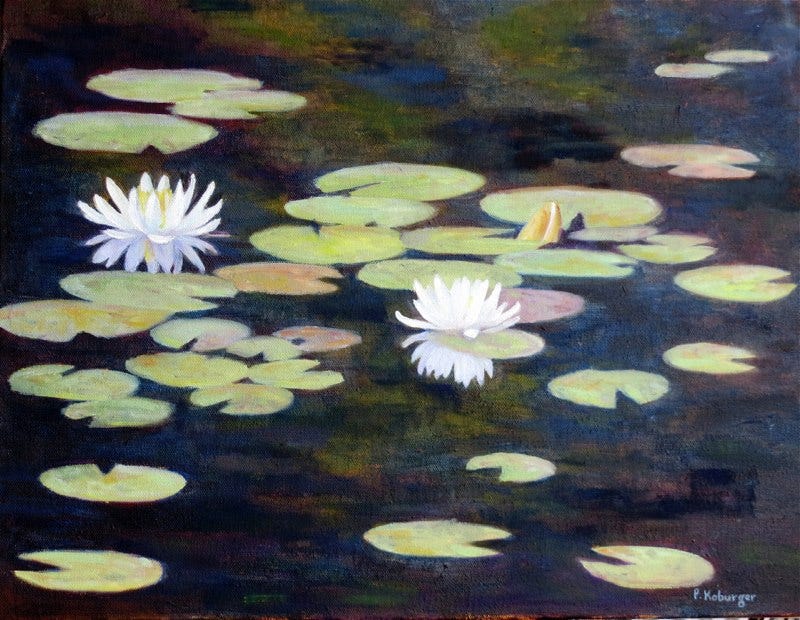 Missing Oodles? Hankering for a pie from Piecemeal? Like synchronized swimmers, many businesses in downtown White River Junction VT are plunging together into the pool of post-quarantine commerce, if not exactly into the deep end, then at least at the midline. After months of closure, starting on June 18, they are reopening with limited hours— Thursday, Friday and Saturday from 11 am to 5 pm. Here's the info: (always subject to change, so checking social media and individual websites is advised). So nice to see them back. Wear your mask, keep your distance, and shop local.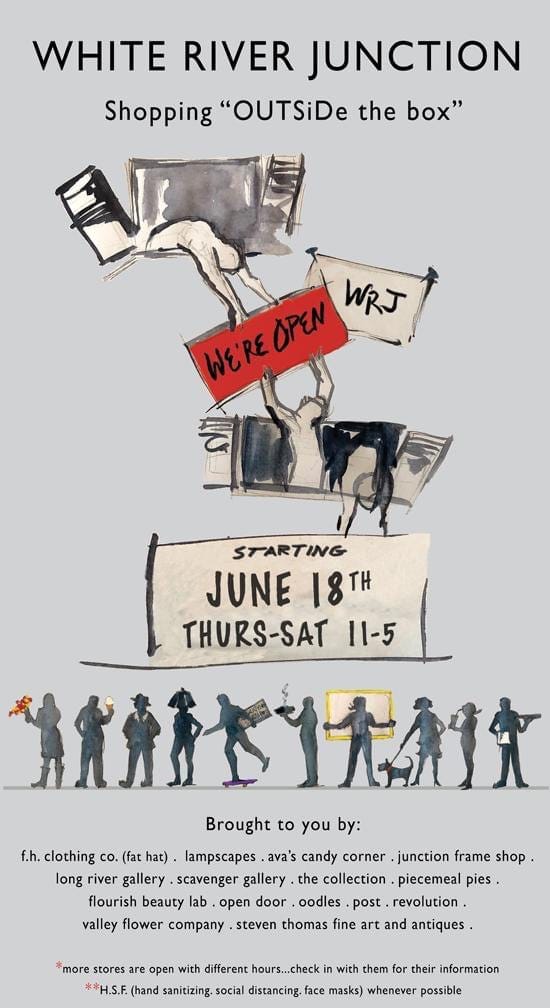 Among the open doors will be that of Long River Gallery, where Rachel Obbard welcomes new partner Kathy Detzer and a new exhibition, Reflections, by Enfield NH artist Penny Koburger. Since COVID-19 is still preventing large gatherings, Long River is foregoing an opening reception, but there will be plenty of time for viewing as the show continues until August 31. Here's a bio and statement of the artist:
Penelope Koburger: Reflections 

Penelope (Penny) is an oil and watercolor painter. While attending Carleton College, she took studio art classes and spent a summer working as an illustrator for the U.S. Forest Service in Monongahela National Forest. She went on to a doctorate and career in clinical psychology.  She returned to painting more actively 15 years ago and currently paints full time.


Penny likes to paint and draw a variety of everyday subject matter because painting allows her to slow down and reflect on a person, object or "nature". Penny continues to explore and experiment with how to express visual qualities. She says, "Light, color, and mood fascinate me.  I attempt to create an emotional connection, rather than strive for total realism."
That beauty of a painting, above, is Penny's Bog River Lilies. You can see more of her work below (on display at the gallery) and at her website, where among the landscapes, still lifes and animal portraits, there is an eye-catching interpretation of a favorite spot—the birches of the Allée at Saint-Gaudens.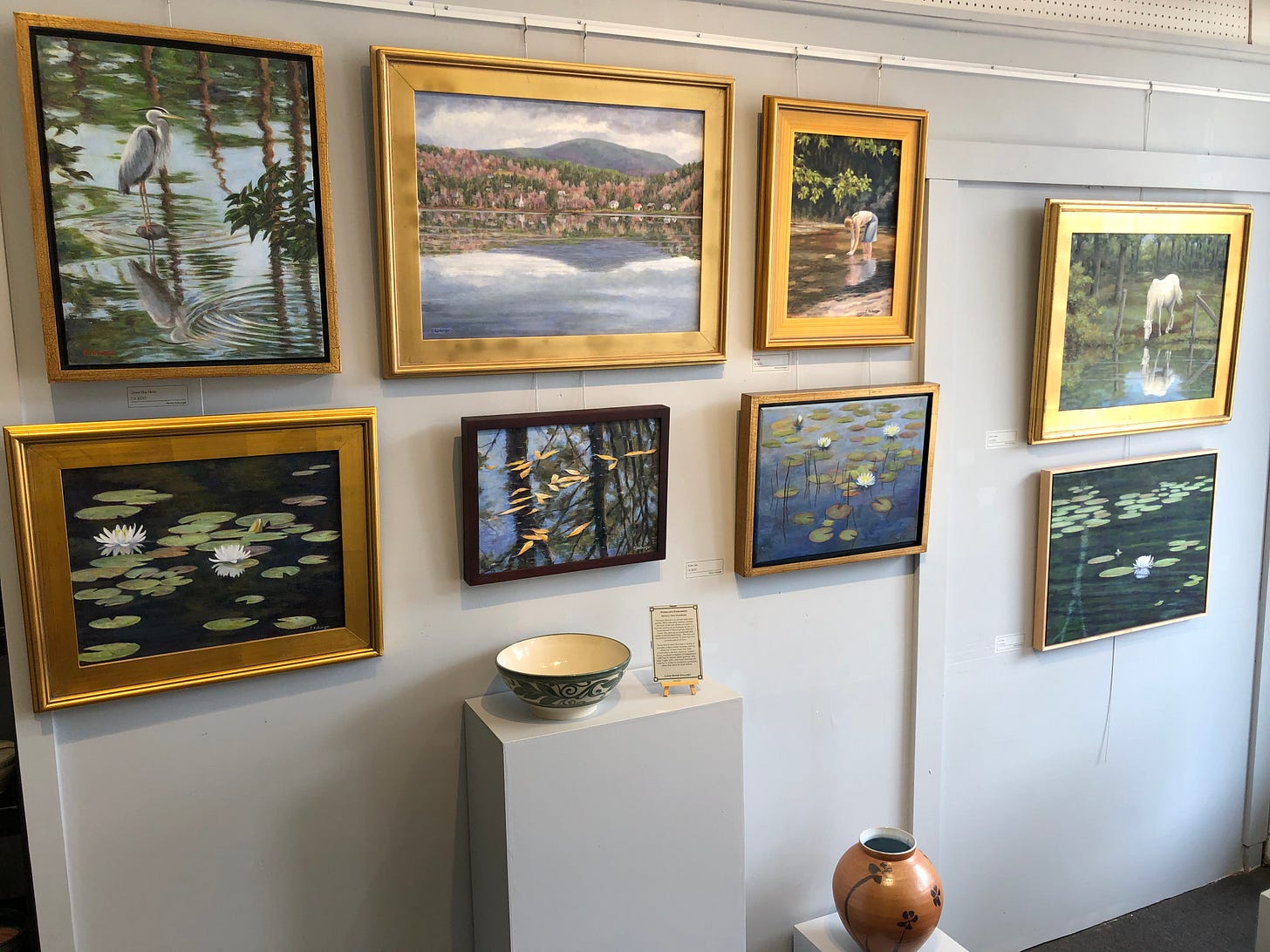 (Photos of Bog River Lilies and part of the exhibition are courtesy of Long River Gallery)
————————————-
You are reading Artful, a blog about arts and culture in the Upper Valley. Please sign up if you haven't already, and share this post with your friends. For previous posts, you may want to scroll down in the online version (clicking on this post's title should take you there) to see a few (or more) that readers particularly liked.