Art, Again.
Museums are opening.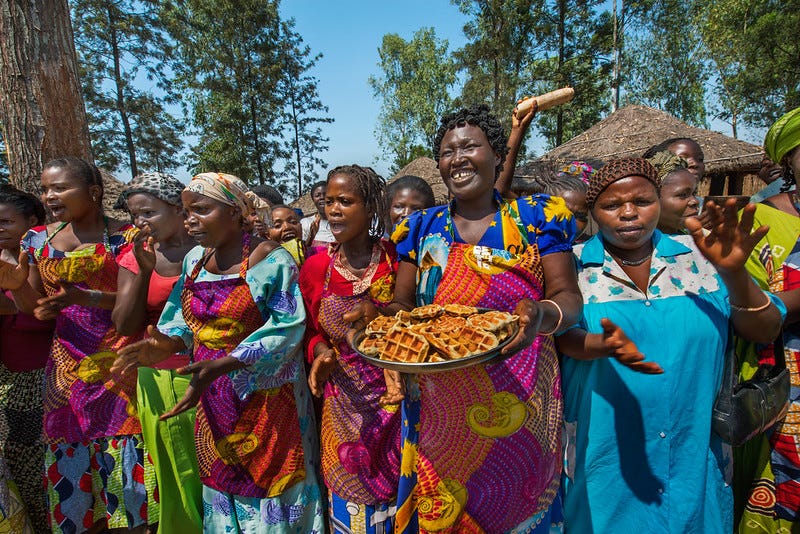 It's been a good while. Are you missing museums, galleries, any place to stare transfixed at an artist's creation? Looking to get out of the house, maybe on a wee road trip? Museums and other arts venues are cautiously re-opening, all with safety protocols and often with timed ticketing to minimize the number of viewers at a given moment. I've written recently about the show at the AVA Gallery in Lebanon NH, and the recently-opened exhibition at Artistree in Pomfret, but there's more, and closer than Boston.

If you build it, Chronicle's camera crews will come. If you share my anxiety about being indoors during these Covid times, you cannot do better than Sculpture Fest 2020 in Woodstock VT. Charlet and Peter Davenport have been welcoming the public to their farm for decades for their annual celebration of outdoor sculpture. Earlier this week, Boston's Chronicle aired a brief spot featuring Charlet, Peter, the art, and that magnificent lawn. Charlet recalled with amusement a SculptureFest in earlier times when a reviewer remarked that sometimes it was difficult to distinguish the art from the old farm equipment. (I myself have never had that problem.) See the video and get an introduction to it all by clicking here.

One of my favorite local(ish) art centers is the Brattleboro Museum, currently hosting a half-dozen or so exhibitions through October 12. Steve Kinder's 552,830 (below,) is one of them. Kinder joins a "resurgence of artists using portraiture to explore themes of social inequality," in the spirit of perhaps the better known Social Realists of the 1930s and the contemporary Amy Sherald. (Click here to see Sherald's powerful portrait of Breonna Taylor, currently on the cover of Vanity Fair.) Kinder approached homeless people—the title refers to the number of Americans who found themselves without shelter during the year 2018—and asked if they would pose for him. Pets were sometimes included; each subject chose his or her own pose. The resulting works are suspended from the ceiling to cause the viewer to look upward, not down—the perspective from which the homeless are often viewed.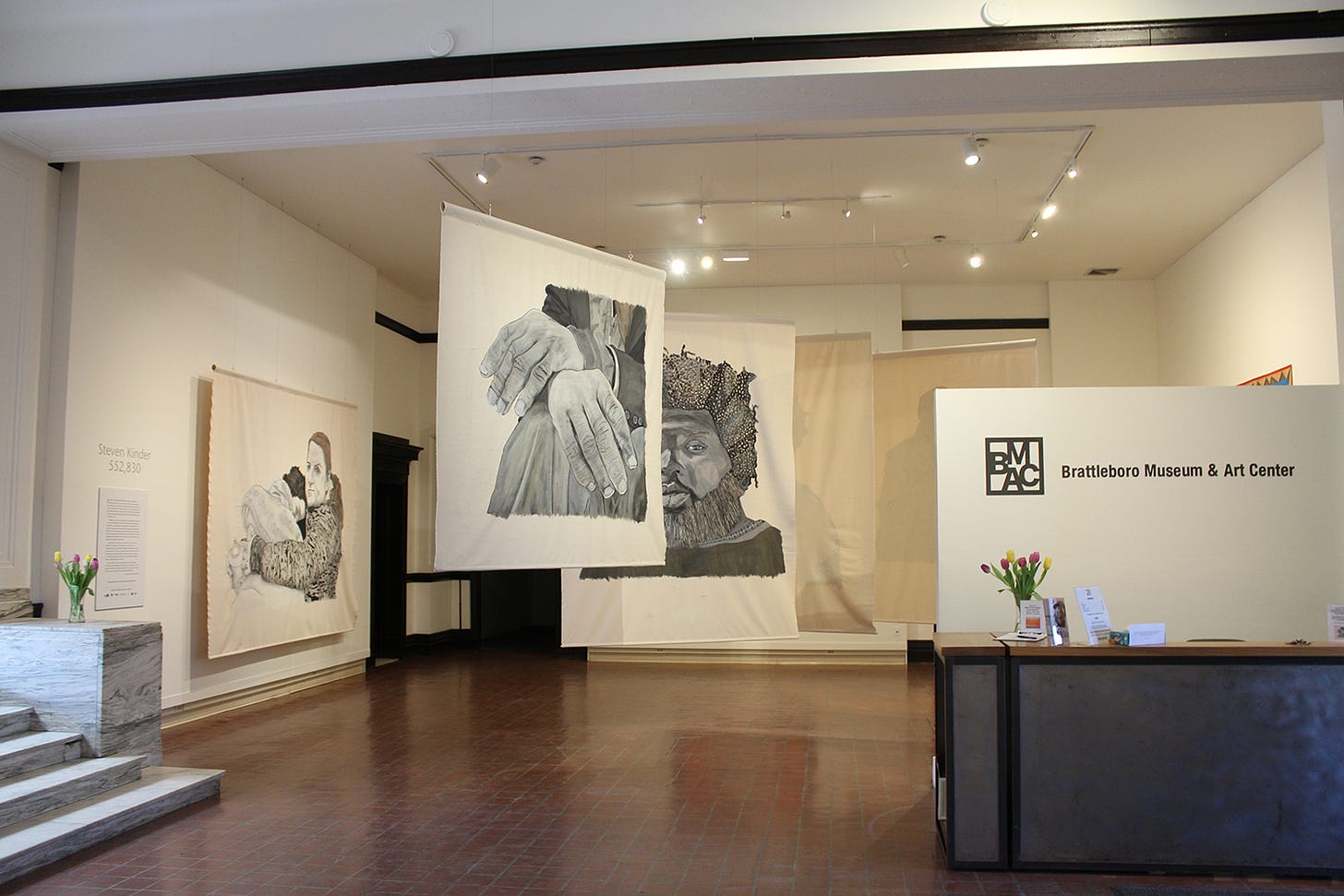 Also at the Brattleboro is a photo exhibition, Alison Wright: Grit and Grace, Women Working. Wright is the recipient of none other than the Dorothea Lange Award in Documentary Photography. Her works are filled with color, determination, and even joy. "Cooking class, in South Kivu, Democratic Republic of the Congo (2014)", for example, depicts rape survivors in Congo at a program designed to impart vocational skills, in this case, cooking. (Photo, top.) Were Belgian waffles ever given their due so beguilingly? Are the women's smiles any less than triumphant? Whether you are able to get to the museum or not, don't miss this one. Click here to see some of Wright's photographs online.
Finally, the Currier Museum in Manchester NH has reopened as of August 20, though there are no guided tours nor visits to the Frank Lloyd Wright House for the moment. Portsmouth artist Richard Haynes's Whispering Quilts is a special exhibition of drawings depicting the flight of a slave family via the Underground Railroad. Haynes, former artist-in-residence at the Currier, will talk about his work (online) on September 1. Details, and registration, are available on the Museum's website.

(Photos courtesy of the Brattleboro Museum and Art Center. Image Caption: Alison Wright, "Cooking class, in South Kivu, Democratic Republic of the Congo" (2014), dye-sublimated archival aluminum print (c) Alison Wright


—————————————
You're reading Artful, a (still free) blog/newsletter about arts and culture in the Upper Valley. Please sign up if you haven't yet to receive an email notice of each new post, and share with your friends. Thank you.