Lalo's Taqueria Opens in Downtown Lebanon NH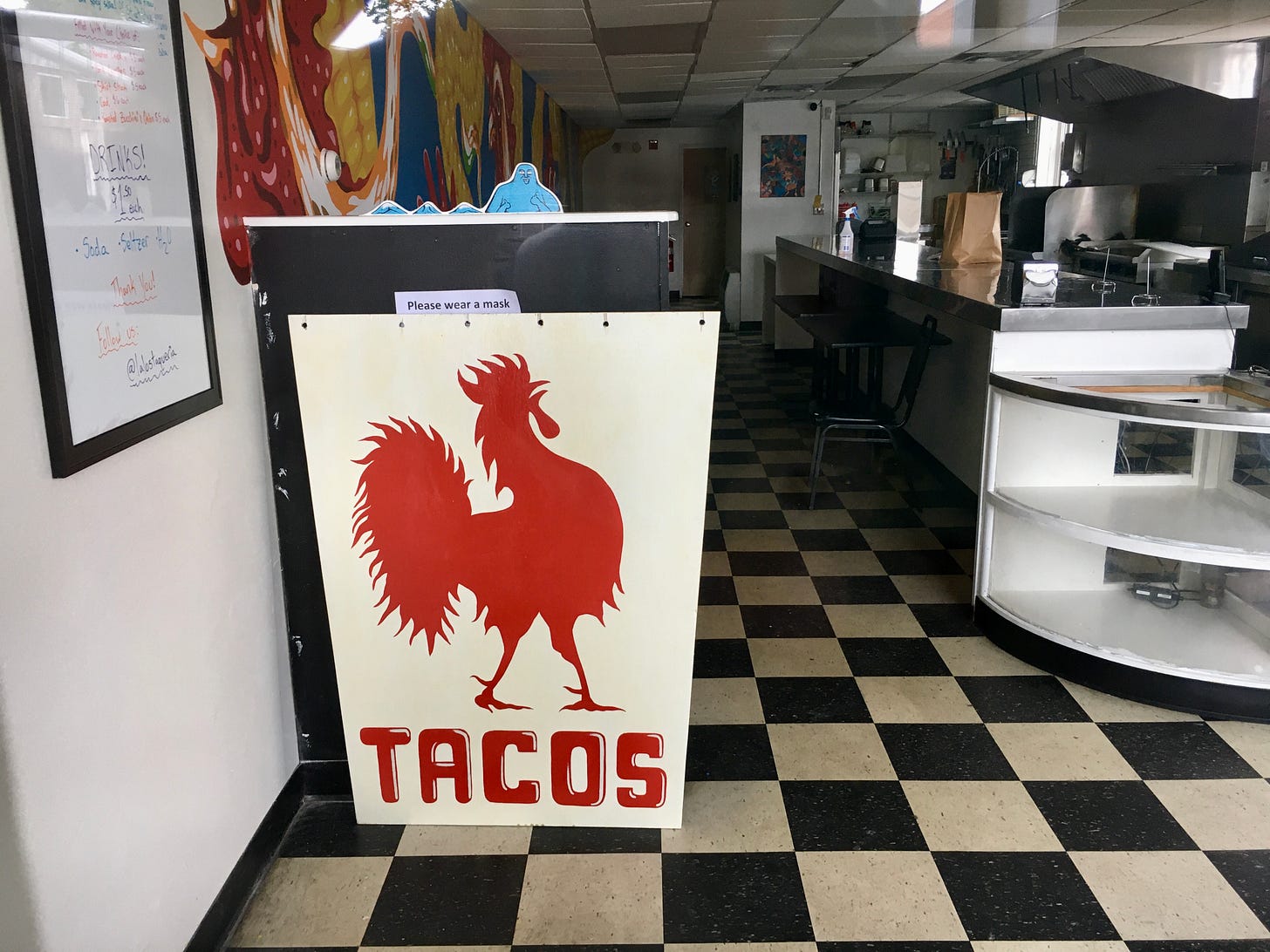 A new kid on an old block—Lebanon's pedestrian mall—is freshening up the food scene in the neighborhood. Lalo's Taqueria has moved into the space formerly occupied by The Lebanon Diner in downtown Lebanon. The restaurant held a soft opening on Saturday, August 29. Plans are to serve lunch and dinner Wednesday through Saturday, 11 am to 8 pm and Sunday, 11 am to 4 pm. Lalo's has seating for about 20 and takeout is available. Follow on Instagram @lalostaqueria.
The taqueria may not be an entirely new kid, and is one whose return will be welcomed by many who used to line up for its homemade tacos. Lalo's is brought to you by Eddie Moran and company, whose food truck, Taco's Tacos, had been regularly stationed on the green in Lebanon and at special events throughout the Upper Valley. The menu will be similar to that of the food truck but with expanded options.
A new mural (photo, upper left), which extends the length of the restaurant, is by artist Sam Paolini. Take a video tour of the finished work here, or click here to watch the art morph from blank white wall to voila!

—————————————
You're reading Artful, a blog and newsletter about arts and culture in the Upper Valley. If you haven't already done so, please sign up to receive an email with each new post. Still free. Please share this post with your (hungry) friends.