Pine Restaurant: Welcome Back
Kitchen 56, Salt Hill, and Three Tomatoes. Baited Hook?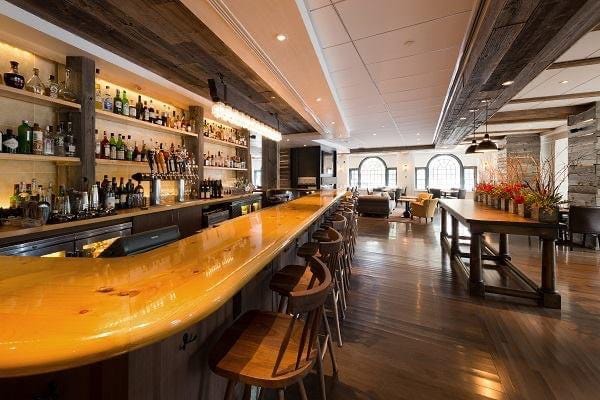 Oh, to dine at Pine. It seems like a world ago that my husband and I celebrated the then brand-new year of 2020 with a brilliant meal and a flute of champagne.
Since March, Hanover's Main Street has been mostly shuttered and, judging from the response to my recent post, the mourning surrounding Morano Gelato's demise has been profound.

So here's a piece of good news. Pine Restaurant will be reopening on Monday, May 11 for takeout only, with a menu of family style meals designed to be heated up at home. The current menu is here, and includes (but is not limited to) braised pork tacos, short ribs, pastas, some dairy- and gluten-free options. In addition, Pine plans to return to lunch service on the restaurant's patios starting next week on May 18. Since details appear to be somewhat fluid, best always to check Pine's Facebook page and website for the latest information.

Kitchen 56 in Enfield NH was on the verge of its debut in the Upper Valley when the pandemic closed all restaurants. It is now planning to open on May 14 with a limited menu available for takeout. Nearby, the Baited Hook on Route 4A remains closed, with reports in Upper Valley Foodie that it will not be reopening this season. If you're missing its fried seafood, while it's a drive, Tozier's in Bethel is offering takeout/curbside service. They served over 700 customers on Mother's Day. Get the shrimp and scallop combo with onion rings if it's on the menu.

Three Tomatoes and Salt Hill Pub in Lebanon are considering options as the city plans to provide more outdoor dining space by closing off Court Street and a small parking area adjacent to the pedestrian mall. According to a recent article in the Valley News, John Lippman reported " . . . Three Tomatoes owner Robert Meyers said he will pay for a tent on Court Street that will have about 16 tables, which will make up for tables he is losing under the awning of the trattoria because of spacing considerations. He's also looking at placing another four or so tables on the mall area." Meyers went on to say that downtown Lebanon will look "very Euro."

———————————
You're reading Artful, a blog about arts and culture in the Upper Connecticut River Valley. Please sign up to get future posts delivered right to your inbox. And share the link with your friends. Thank you.