Three Tomatoes: Art While Mid-Bite
The return of sit-down dining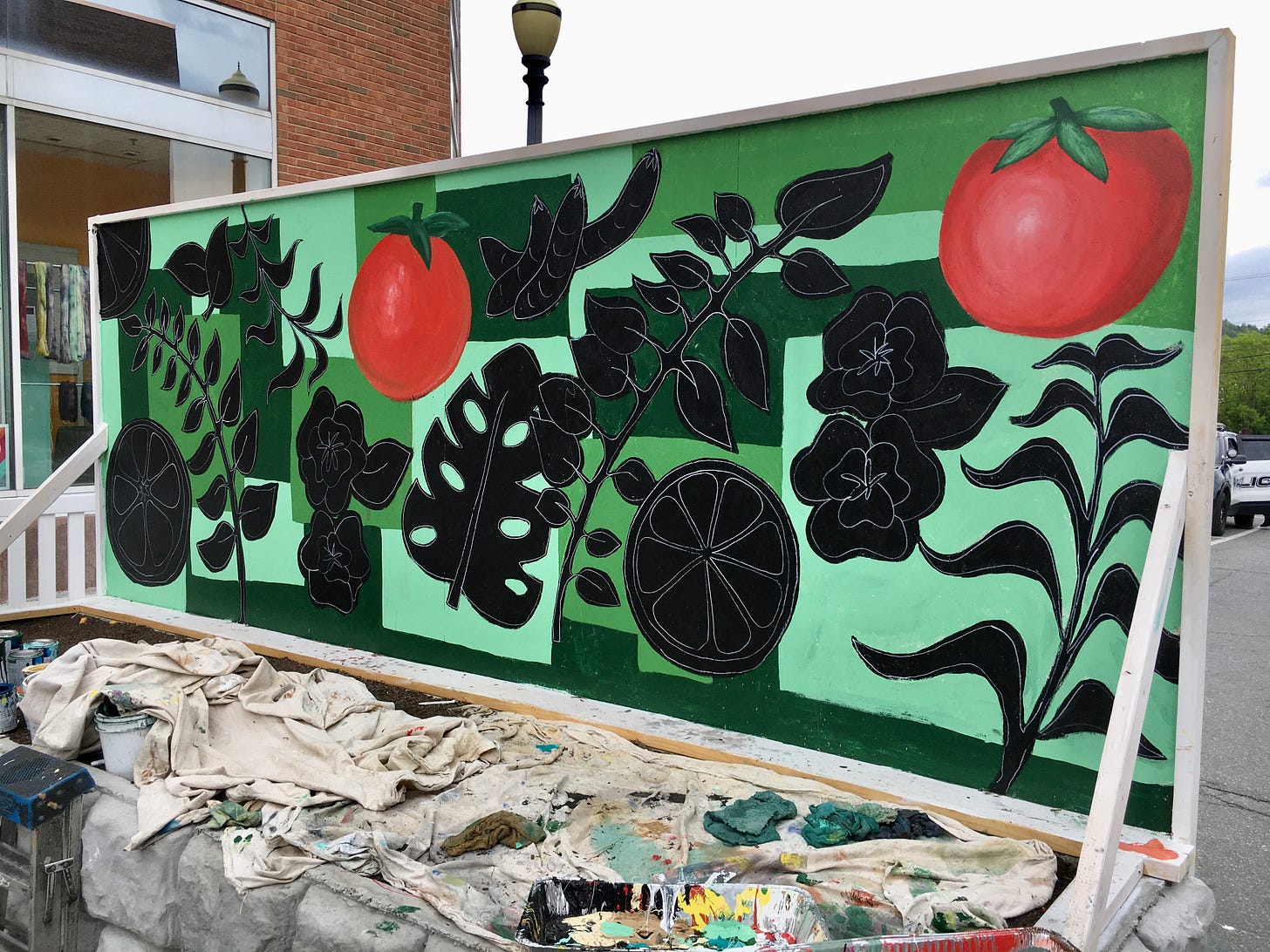 Have you decided to dine outdoors at a favorite local restaurant? I dithered—absolute safety versus a sorely needed soul-satisfying experience—and chose the latter. I donned one of my best necklaces for the occasion, forwent the lipstick (because, masks), and spent a lunchtime seated at a scrupulously spritzed and wiped table on Court Street at Three Tomatoes.

Just being there was as divine as the scampi.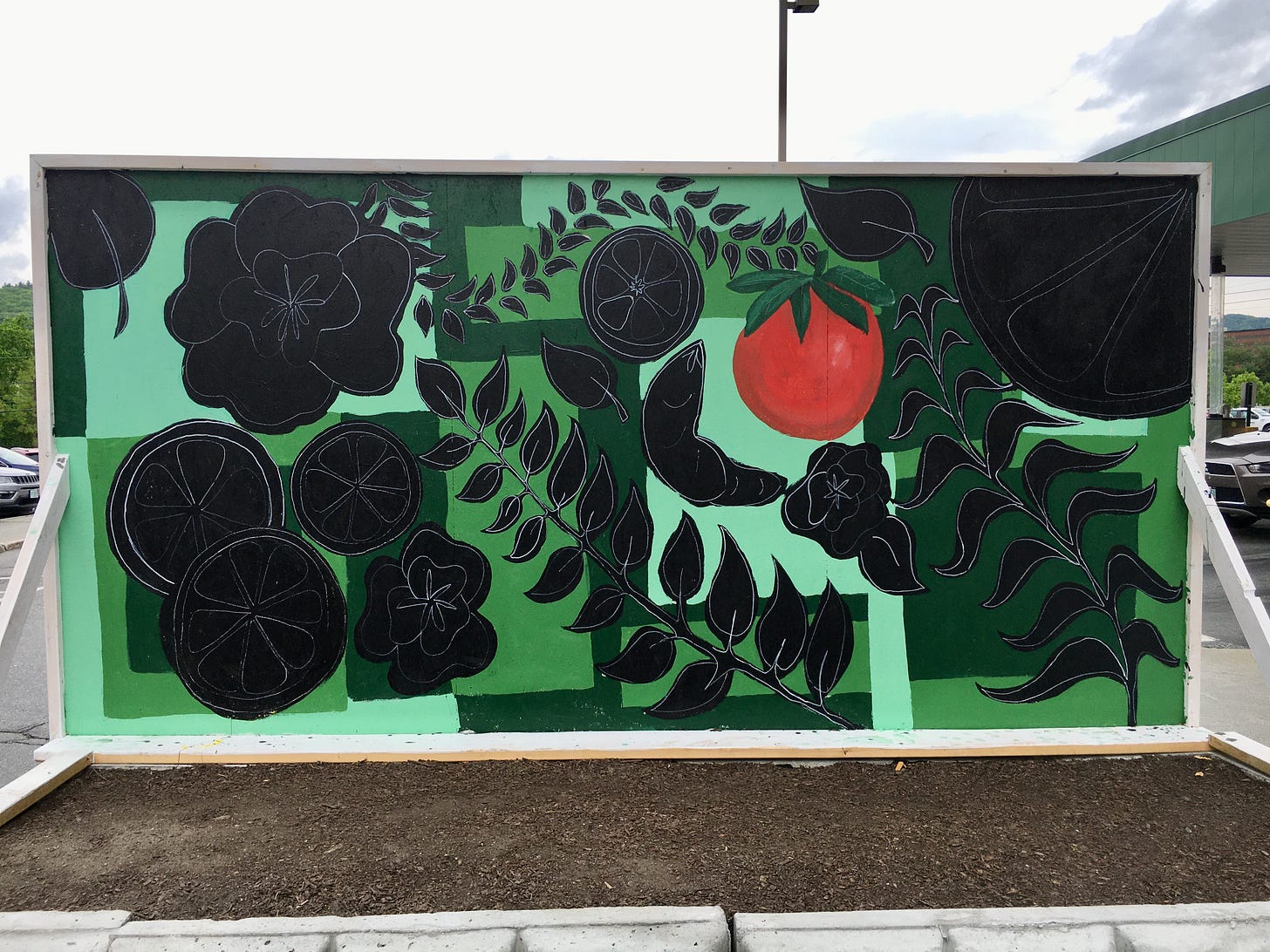 Surely though, I was there for an update on those previously eyesore windscreens (click here for the before photo). Voila! The young artists of AVA are mostly done but still at work. The screens facing the dining area feature green foliage with two, no . . .wait, a total of three (!) tomatoes. The outward facing panels appear to depict us, the Upper Valley community, in the middle of a feast.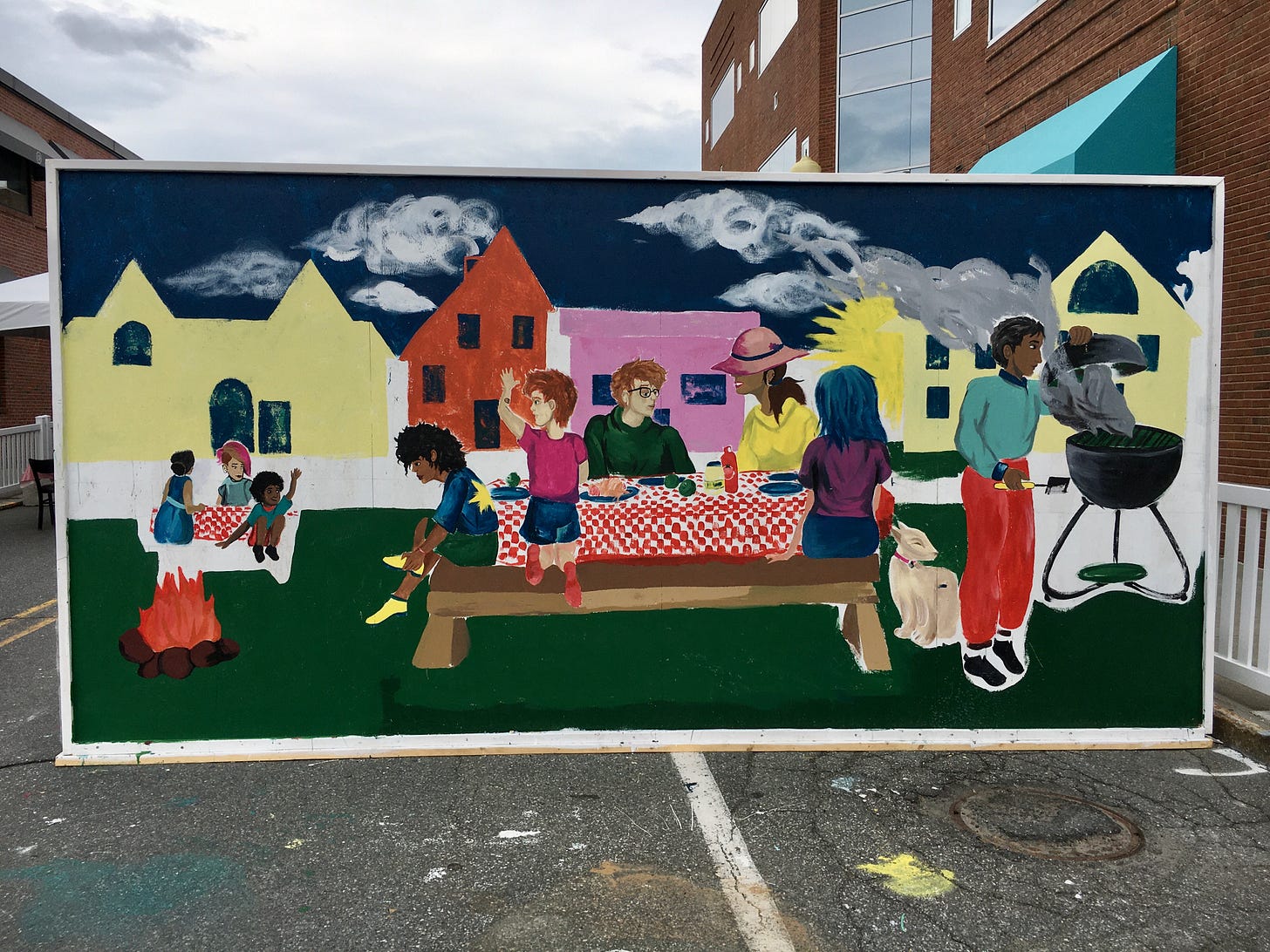 Enjoy the preview. But if you are so inclined, the art looks best when viewed from a table, while you're breaking warm bread and dipping it in that garlic-infused olive oil, or reaching for that first slice of a quattro stagione pizza.
——————————
You are reading Artful, a blog about arts and culture in the Upper Valley. Please sign up if you haven't already, and share this post with your friends. For previously posts, you may want to scroll down in the online version to see a few (or more) that readers particularly liked.