Tiny Necessary Theater at Northern Stage
4 productions coming this fall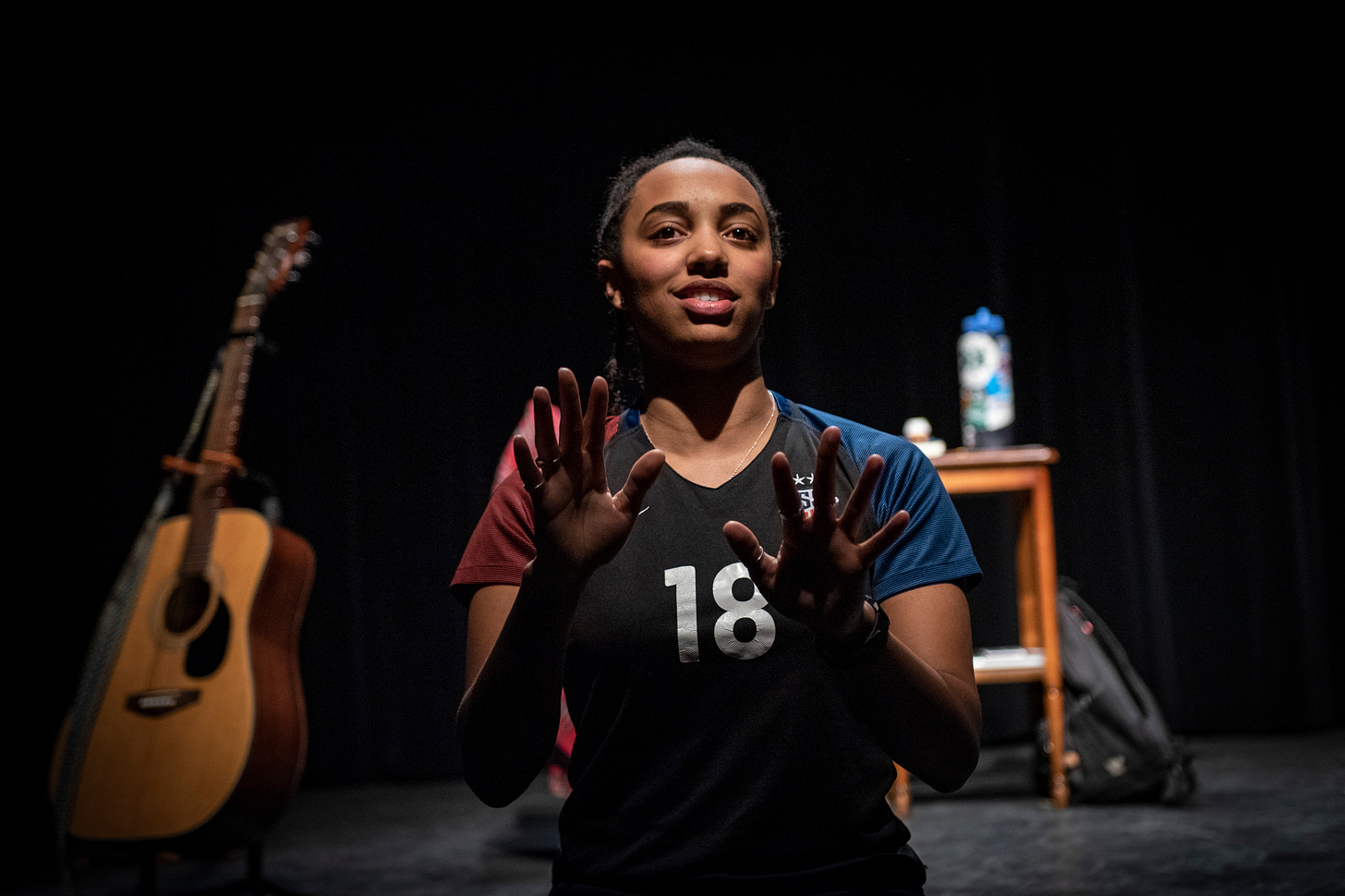 Broadway may still be dark, but the lights are back on at Northern Stage as the company gears up for its fall season, including an historic, one of the first-in-the-nation re-openings of live, professional theater.

It's Fine, I'm Fine, written and performed by Stephanie Everett (photo, above) and directed by Carol Dunne, will debut on October 7, running through October 25. (Click here for an earlier post, with a link to coverage in the New York Times.) Noting Northern Stage's and her own role in bringing back live theater, Everett says, "I know that the heart involved in this endeavor is setting an example for theaters around the country. I just hope this production helps in getting all tens of thousands of us back to doing what we love."

A winner of the Best Festival Debut at New York's United Solo Festival in 2019, this play is Everett's own story of the aftermath of her four career-ending concussions as a varsity soccer player at Dartmouth. Asked if she thought the current pandemic had given the play new resonance, Everett responded:
Though It's Fine, I'm Fine is based specifically on my experience with the fallout of my traumatic brain injury, the message translates beyond the field. . . For me, my physical injury compounded every other invisible struggle I had . . . But we all have something invisible that we're working through . . . Now, with COVID and every other struggle that the shutdown has brought to our collective attention, you cannot know what any one person is going through. You don't know if the person in front of you at the store just lost a job, or a loved one, or anything else that makes them who they are. If this time has reinforced anything, it's that we are all deserving of the benefit of the doubt, and that kindness can be the greatest act of service, and the foundation for moving forward.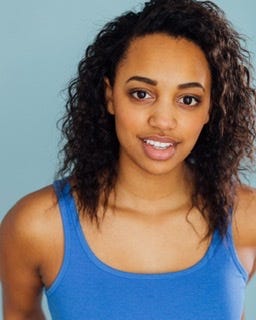 Like all theaters, Northern Stage has had to pivot hard from its usual season of live performances to something entirely new. In addition to the live version of It's Fine, I'm Fine, a streaming version will be available from October 23 through November 29. And there are other projects in the works, created with and by Northern Stage artists. This fall, Northern Stage will present 3 other virtual, streaming on demand, productions as part of this season's Tiny Necessary Theater.
Dutch Masters by Greg Keller is a story of two men—one Black, one white—who find themselves on the uptown D train in a chance (or maybe not-so-chance?) encounter. It's a play about race, class, and responsibility in a time of social division, and its mystery revelation is described as " . . . a slow, suspenseful drip." (October 8 to 21)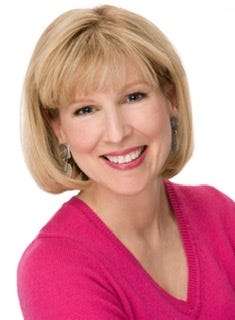 Two other, comic pieces will be presented together. Playwright Marisa Smith (Mad Love), photo just above, returns with The Naked Librarian. Actor Gordon Clapp and director Jack Neary reunite over Chekhov's On The Harmful Effects of Tobacco. (November 5 to 29)
Of The Naked Librarian, written partly before and partly during this age of theater shutdown, Smith writes: "The 4 monologue play tracks Goosie (the librarian) and [the family patriarch] Pumpernickel's ill-fated love affair and the effect it had on the other characters.  The play explores the profound effect love, true love and lost love have on each other and points out how one generation can learn from the history of another."

She describes the format of Librarian as "more of a film," since the performers will be filmed in separate locations. Smith, like many of us, misses the energy of live theatre, where . . . "The audience is like another character on stage, the audience feeds the actors, there is a relationship between actor and audience, there is an energy that flows between them." May we all partake of that energy soon.
For tickets, both for the live and virtual productions and for more information, please click here.
(Photo, top, by Kata Sasvari, courtesy of Northern Stage. Head shot of Stephanie Everett by Ambe J. Photography. Photo of Marisa Smith courtesy of Marisa Smith)
——————————-
You are reading Artful, a blog/newsletter about arts and culture in the Upper Valley. If you have not yet subscribed, please do. If you like this post, please share the link with your friends and on your social media. Thank you.