What We're Planting . . .
How does a garden grow . . . in Norwich and beyond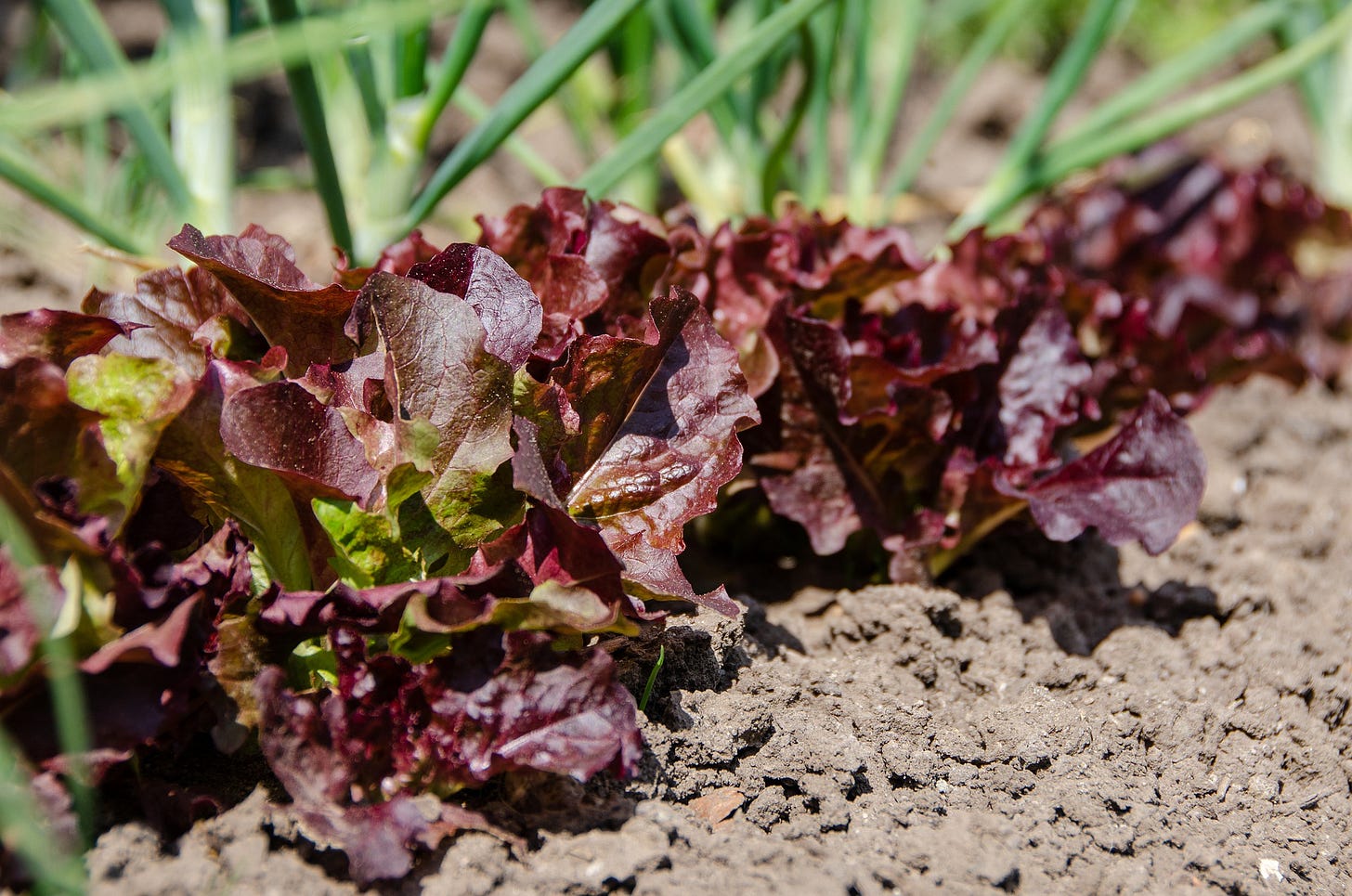 I was wrong. That was so last month. In an earlier post I said that during this quarantine, if you were not on Zoom, you definitely were baking banana bread. (That recipe for banana muffins continues to get me through, though.) Now with warmer weather maybe you're finding your nose less in the oven and and your hands more in the garden.
Those clever folks in Norwich have turned gardening into a community movement. Norwich resident Melissa Scanlan had some experience in establishing a publicly-shared garden in Milwaukee some years ago. She spotted what she figured was a good sign—the presence of raised beds throughout her Norwich neighborhood—and volunteered to suss out how many residents might yearn to develop vegetable gardens to feed themselves and other hungry people. Her first step was to send out a survey that asked a simple question: Do you want to plant a victory garden, and do you need help? 100 Norwich dwellers responded "yes." Before long, volunteers were building raised bed boxes and handing them off to be filled with soil provided by a local landscaper. Costs were kept affordable. A group of garden advisors formed to offer up their gardening wisdom to first-timers.

Hope Rennie is one of them. In response to my question about what is keeping her busy in this new role, she wrote:

Back in March, I wrote up a basic document on "how to pick a site and start up a garden" with links to some recommended resources on the Internet and shared it with new gardeners in the Norwich Victory Garden group. I have also been offering weekly Zoom garden advice Q&A sessions. Other experienced gardeners and I have been answering questions during those Zoom sessions. The Norwich Victory Garden group also set up a one-on-one mentoring program where new gardeners could sign up to be mentored by experienced gardener volunteers. This mentoring mostly takes place via email and Zoom, but sometimes also outdoors and socially-distanced in the garden.

What questions find their way across a Zoom screen? Plenty, Hope says, and they follow a garden's development from start to finish:

In the early phases there were a lot of questions about fencing to keep out deer and woodchucks, how to prepare soil for a garden, frost protection for early crops, and which crops needed to be purchased or started indoors as seedlings versus which crops could be planted outside directly from seed. . . I sent out an email about how to harden off plants as people are preparing to transplant things out over Memorial Day weekend. I expect to get more questions about thinning, weeding and mulch soon, and then probably questions about insect pests as those become more of a problem. Eventually as we move through the summer, we will probably need to talk more about harvesting and succession planting and even maybe how to preserve food for the winter.
Many gardeners in the Norwich Victory Garden group are also participants in Grow A Row, a program sponsored by Willing Hands, that encourages local residents to add a few extra plants to their gardens and then to donate the resulting produce for distribution to those in need. But anyone—not just Victory Gardeners—can Grow A Row for Willing Hands. For more information, click here.

Closer to home on the other side of the Connecticut, with the winter ice rinks (and the s'mores) gone, Cindy Heath and Kathy Walsh have been reimagining and replanting the garden at Pat Walsh Park in Lebanon NH.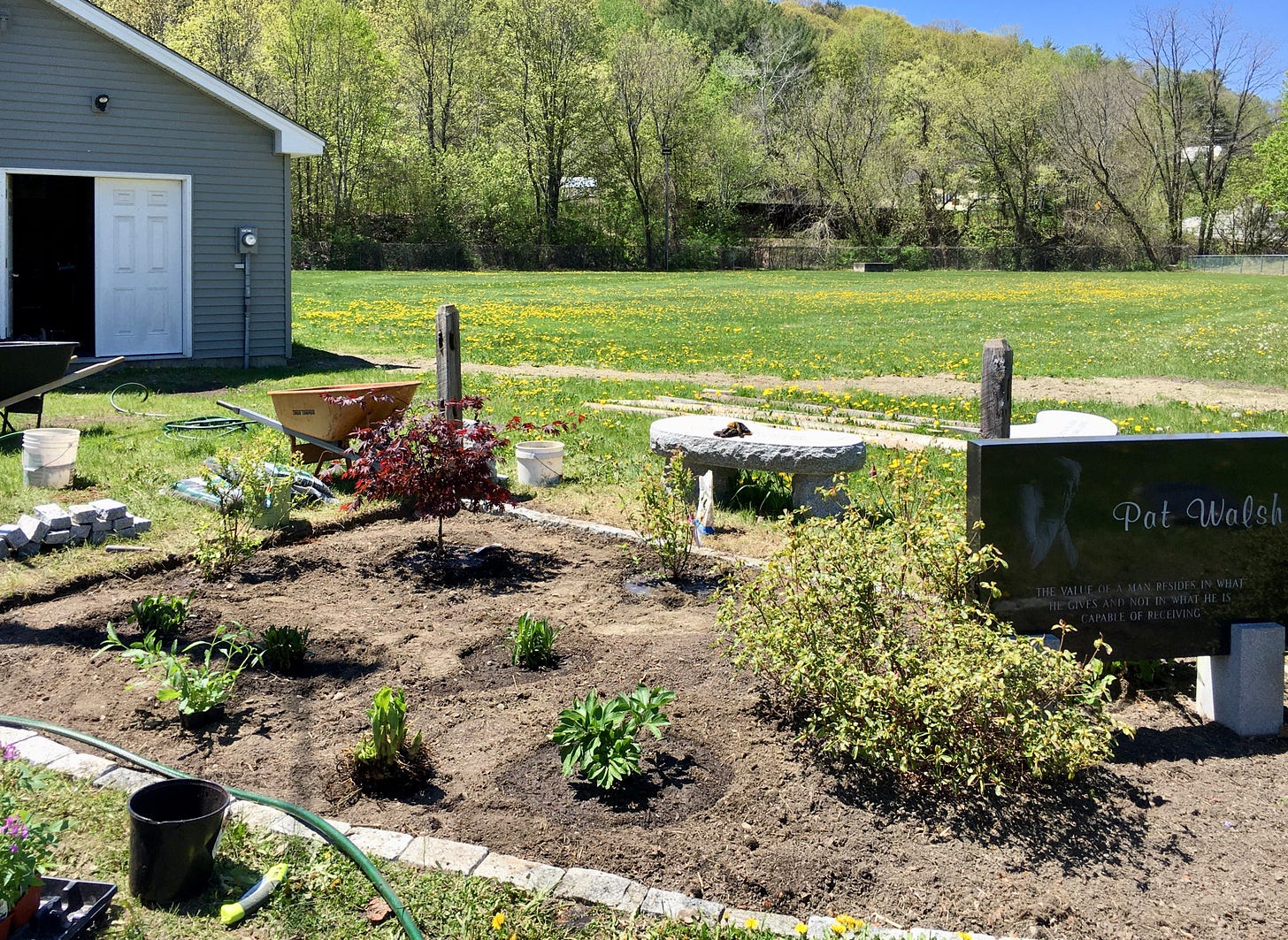 As for me, I am cheering on my husband in his agricultural pursuits, assuming my customary role as chef to the eventual abundance of tomatoes, chard, beans, peas, squash (3 kinds), peppers, eggplant, and glorious beets. In my yearly tiny herb garden, Basil Plant I has already succumbed, (alas, and as predicted) but its replacement, Basil II, looks as if it might could go the distance. Send your good thoughts.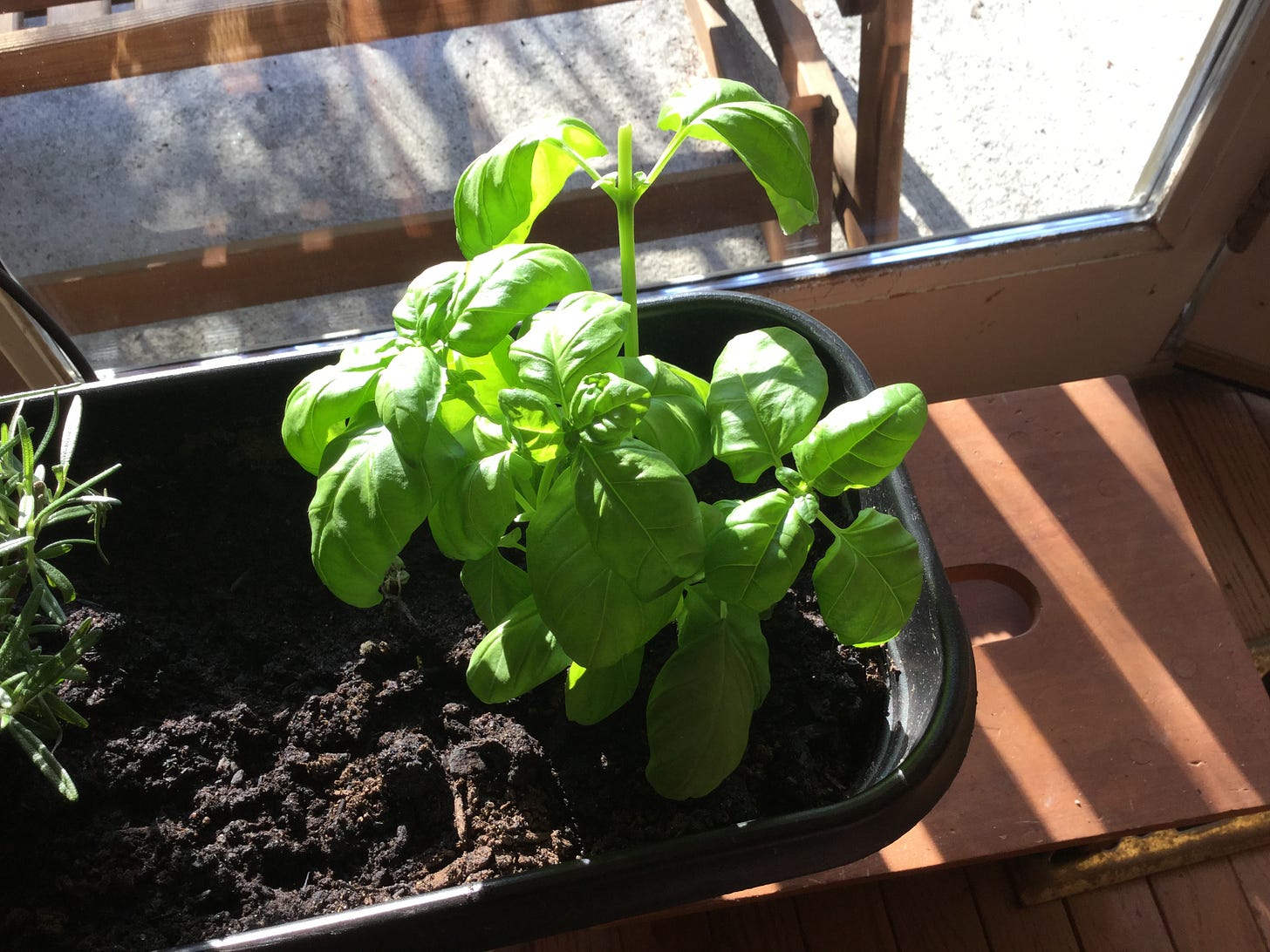 ——————————————-
You are reading Artful, a blog about arts and culture in the Upper Valley. Please sign up if you haven't already, and share this post with your green-thumbed (or not) friends.
Susan B. Apel is a freelance writer whose work has appeared in various online and print publications such as the Fredericksburg Literary and Art Review, Literary Mama, and Persimmon Tree, as well as Art New England, Boston's The Arts Fuse, and Image Magazine. Her blog, Artful, in which she writes about the arts in the Upper Connecticut River Valley, appears regularly at https://artful.substack.com. She is an art correspondent for The Woven Tale Press and a former legal columnist for the newspaper Vermont Woman. She lives in Lebanon, NH.